Counterfeit medicines are a threat for your health. How to protect yourself
A 2015 report by the BBC news stated that counterfeit and unlicensed medicines worth almost £16 million were seized by the UKs Medicines and Healthcare products Regulatory Agency (the MHRA).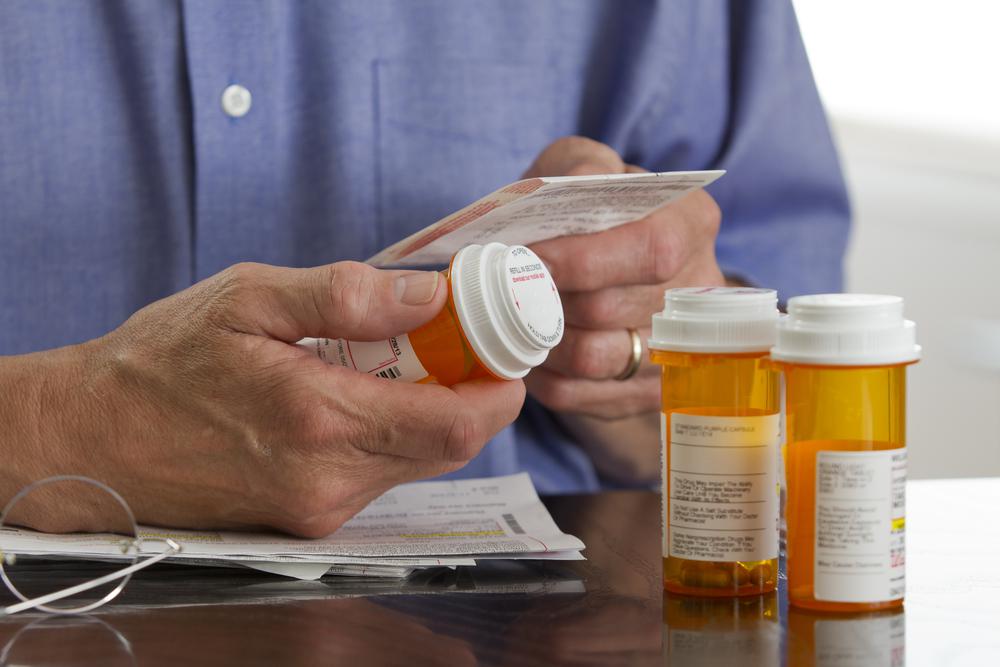 Over recent years counterfeit medicines have become big news, particularly as more people have started to bypass medical and pharmacy professionals to buy medicines over the internet.
The problem is that there is often no way of knowing whether these medicines are genuine or not, or whether they are harmful. In fact, the European Commission's Department for Public Safety considers falsified medicines to be a major threat to public health and safety.
How are people falsifying medicine?
Almost anyone can set up an online medicine supply company with little or no checks and regulations and can send out medicines and other drugs from anywhere in the world.
A 2015 report by the BBC news stated that counterfeit and unlicensed medicines worth almost £16 million were seized by the UKs Medicines and Healthcare products Regulatory Agency (the MHRA).
These included cancer medicines, diabetes medication, slimming pills and drugs for erectile dysfunction. The report stated that nearly 1400 websites were closed down.
It is obvious that correct pharmaceutical labeling has a vital part to play in ensuring that people are given the correct medications with the correct dosage. Why is this so important? It is quite simple; patients given the wrong medicine could become ill or even die as a result. It is possible that they could suffer life-changing effects from receiving the wrong medicines, or the wrong dosage, or counterfeit or substandard medicines.
Proper pharmaceutical labeling is vital all the way through the supply chain from leaving the production line through the dispensary or pharmacy right down to the patient.
Guidelines for patients
Since 2009 the MHRA and the Royal Pharmaceutical Society have produced awareness guidelines for patients that have been distributed through pharmacies and the government is striving to make sure patients are constantly aware of the dangers of counterfeit medicines and food supplements. The MRHA also have what is called the Yellow Card Scheme which helps to monitor the safety of all healthcare products including medicines, herbal medicines and homeopathic remedies. The scheme helps members of the public and healthcare professionals alike to report anything they think is unsafe.
The European Union has also drawn up strong guidelines and regulations regarding the licensing, manufacturing and distribution of medicines and the EU Directive (Directive 2011/62/EU) – which has applied since the 2nd January 2013 – on falsified medicines assures that only licensed pharmacies, retailers and internet retailers can sell medicines. The EU says that falsified medicines can:
Be deliberately and fraudulently mislabelled with respect to their identity or source

Have fake packaging, the wrong ingredients or low levels of active ingredients

Contain ingredients of low quality or in the wrong doses Counterfeit medicines are:
Medicines that do not comply with intellectual property rights or that infringe trademark law.
New requirement
Further to the previous directive and in a bid to strengthen the safety features of medicines the EU published the Commission Delegated Regulation (EU) 2016/161 that introduced two new features on the packaging of medicines. These are a 2-dimension barcode – a unique identifier – and an anti-tampering device.
These are to be implemented on most medicine packaging by the 9th February 2019 at the latest. It is also intended that the authenticity of medicines should be guaranteed by an 'end-to-end verification system' and systematically verified at pharmacy level. The EU has also produced extensive documentation regarding the import and sale of herbal medicines and food supplements covering, among other things, strict requirements on packaging and labeling.
There will also be a new EU-wide logo to identify legal online pharmacies and this is expected to work alongside the new directives and regulations.
Although the deadline for the FMD is still two years away it is heartening to see that the EU is treating correct pharmaceutical labeling with the seriousness it deserves.
—
DISCLAIMER: This article expresses my own ideas and opinions. Any information I have shared are from sources that I believe to be reliable and accurate. I did not receive any financial compensation in writing this post, nor do I own any shares in any company I've mentioned. I encourage any reader to do their own diligent research first before making any investment decisions.
Featured Image via Shutterstock