Woman to Watch: Data analytics leader Amy Chang
Chang's expertise in data analytics makes her in-demand inside and outside of Silicon Valley.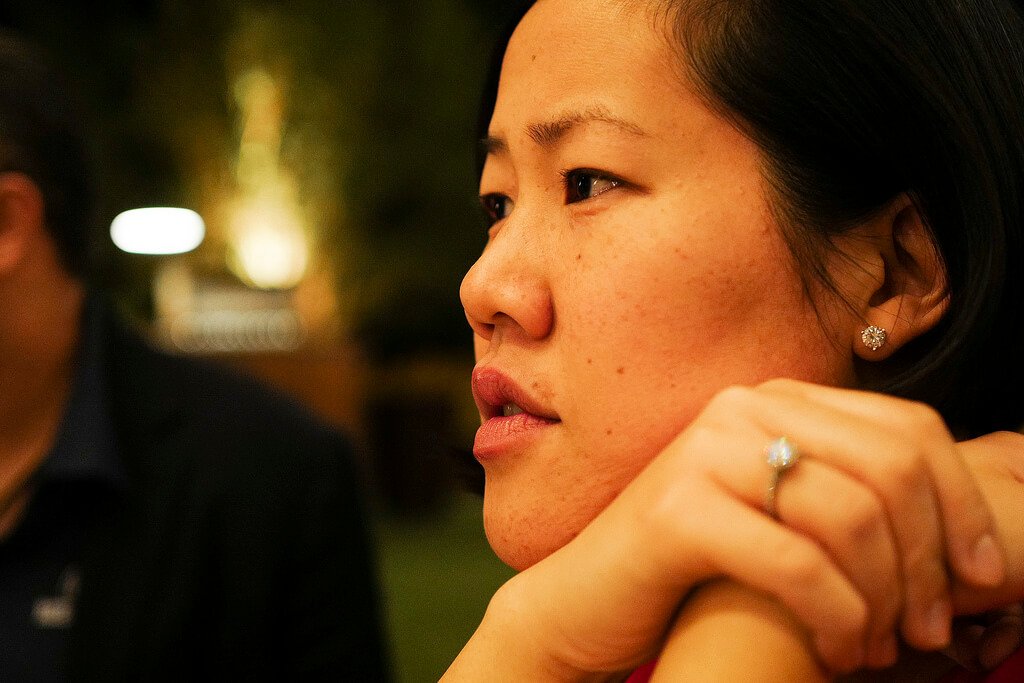 Amy Chang leads Accompany, a group that supports top executives in the world by giving them real-time data and analytics. Chang's work in the Accompany allows leaders to save time, money and effort and helps keep them informed for better decision-making.
Who is Amy Chang?
Amy Chang is the founder and Chief Executive Officer of Accompany, Inc. She also influences and manages other global companies. While she is not the one who discovered analytics, many believed it was her efforts that made it mainstream and elevated it as a requirement in every business today to become successful.
She holds a Bachelor of Science and Master's Degree in Electrical Engineering from Stanford University.
Chang started her career at Google, Inc. from 2005 to 2012. Part of her tasks in Google includes Advertiser Measurement & Reporting and Google Analytics. Prior to Google, she was part of eBay and served as a consultant with McKinsey & Company. She is also a director of Cisco Systems. In addition, she worked for Splunk, Informatica, and Target as well. With her extensive work experiences in top-level management of big firms, it is no wonder she is being hired to steer companies into the right direction.
While in demand and involved in a lot of ventures, Chang has turned down 15-20 offers from tech companies practically begging her to join them. She agreed to join a Cisco Systems gig that pays $75,000 annually with added company shares worth a couple of hundred thousand dollars. Chang has also joined fellow tech leaders Sheryl Sandberg and Meg Whitman in trying to battle inclusivity and gender equality in the Silicon Valley.
In June, she joined the Procter & Gamble Board of Directors. In a press statement released, Procter & Gamble hopes Chang's expertise will create a big change in the company.
What is Accompany?
Accompany is a four-year-old startup that has already established itself as one of the industry's giants. In fact, the platform became Chang's stepping stone to manage and become one of the boards of directors of other brands. Accompany is available in both app and website versions. Chang and her Google colleague Matthias Ruhl co-founded the company in 2013.
In a nutshell, Accompany is a networking platform backed by analytics. It contains database of over 250 million people all over the world plus over 20 million company profiles. With that wealth of information in their hands, data and analysis become an integral part of a company's decision-making. Accompany can act as your mobile "Chief of Staff" or"Virtual Assistant," if you will.
A firm may rely upon Accompany for available data about a specific person they are hiring. How does Accompany work? Once you register, it connects your email accounts, Google calendar and social media accounts such as Twitter, Instagram, and Facebook. The algorithms of the company then start to do its work as it sources the information about your contacts that are readily available on the web. However, it cannot penetrate rival LinkedIn since it does not allow third-party access to data.
Security and growth
In any platform that collects million of information from people, security is a top concern. Accompany claims they conduct regular audits and that information is encrypted for added protection against fraud and hacking. They are compliant with the highest industry standards when it comes to secured infrastructure with ISO 27001-certified and PCI certificate.
Cowboy Ventures' Aileen Lee, a venture capitalist who helped Accompany raise $40 million, says Amy Chang and Accompany are way ahead of their time. "Building a standalone data platform takes years and the team at Accompany is way ahead of the game. They've put in the time and talent to build an intelligent data platform that can operate independently from any other service—it's really distinctive," a part of her statement reads.
Aside from Cowboy Ventures, ICONIQ Capital and Charles River Ventures have also raised millions in Series B funding for Accompany.
Chang's career advice
Talking to FOX News, Chang suggests that technology products must enhance human interaction and that it must add a premium to relationships. She added that being afraid of failures will not get you anywhere. Detecting problems and actually creating a way to solve them can lead you to even greater things down the road. Learning from the industry's bigwigs is a must but take what you learn and build your own dreams.
In the end, Chang believes that technology should serve you. "If for every minute I put in, I get 10 hours of value out, and the service is always looking out for me, always saving me time, always helping me look my best, that's the type of service people are going to want to use," she added.
(Featured image by Christopher Michel via Flickr. CC BY 2.0)