CEO Spotlight: Deloitte's Cathy Engelbert
Deloitte CEO Cathy Engelbert is proof that a woman can excel both at work and at home without sacrificing one or the other.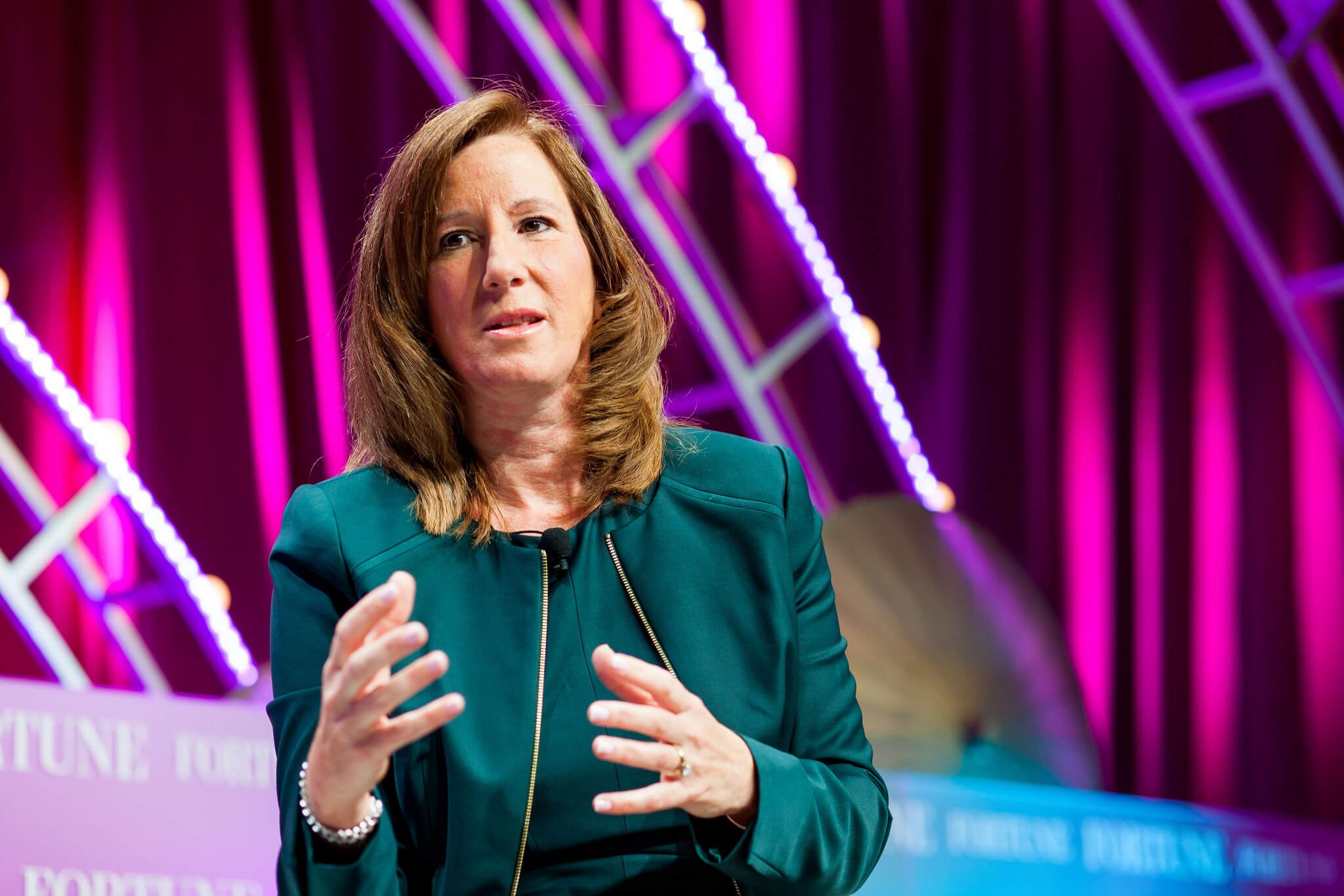 Cathy Engelbert leads Deloitte as its CEO. She is a woman who knows what her priorities in life are, such as spending time with family, amid a hectic schedule flying from all over the world. In this article, she shares what inspires and keeps her grounded.
Brief background
NJ.com stated that Engelbert grew up in Collingswood, New Jersey in a large family, consisting of five brothers, two sisters and their parents. Per Time Magazine, she earned her degree in accounting at the Lehigh University. Because of her 5 ft. 10 in. height, she participated in basketball and lacrosse and even captained both teams. She led the Lehigh University basketball team to the Eastern Conference title during her time.
She credits her leadership qualities and her determination to win to her upbringing and her siblings' support. In the same Time Magazine article, younger sister Peggy admits she is not surprised at how far Cathy has achieved in her career. "We always knew she was going places," Peggy adds.
Cathy now lives in Berkeley Heights, New Jersey with her husband and two children.
Career at Deloitte
According to Forbes, she started her career at Deloitte in 1986 when the company recruited her. DiversityInc stated that Engelbert became a partner in 1998 after serving several top-level positions such as National Managing Partner – Regions for Deloitte & Touche, Deputy National Professional Practice Director, and Financial Accounting and Reporting Services Quality Risk Manager. Cathy was appointed as the company's CEO in 2015 after her stint as the chairwoman and CEO of Deloitte & Touche LLP.
Leading a global company that employs more than 85,000 professionals can be challenging for a woman, but Engelbert remains unfazed amid the gargantuan task. Additionally, Deloitte is the top choice for consultation services of more than 80 percent of the Fortune 500 companies.
For Engelbert, being a great leader means believing and investing in the people. The Deloitte University was built to serve as a training facility for employees to advance their career and maximize efficiency. Putting a premium on the workforce, Deloitte invested $300 million for the facility.
In another Forbes article, Engelbert insists that employees are free to collaborate in Deloitte. She recently introduced the "culture of courage," which empowers the employees to find what area they want to be courageous about. By encouraging them to experiment and try things out, the fear of failure is lessened, and if things did not materialize, it can always be changed to a learning experience.
Work-life balance
In the same Time Magazine article, it stated that Engelbert believes each employee deserves 16 weeks of paid leave concerning family emergencies. Although her schedule gets busy, she always makes time to watch a basketball match with her son and attend her daughter's games. Cathy even coached the latter's basketball team.
Future plans for Deloitte
The CEO reveals that Deloitte is focusing on innovation as part of its future plans. She stated in an interview with The Washington Post, "We're going to double our innovation spend over the next three years in our businesses. When we fail, we need to learn from it and build a better service or product as a result. So, the only thing I worry about is, do we spend enough? Do we move quickly enough?"
As for gender equality in the workplace, Engelbert admits there is more that can be done. The percentage of women CEOs in Fortune 500 companies remains low, and one of the possible solutions she sees is mentorship and sponsorship for both men and women to be at least considered in major C-suite positions in companies.
Milestones achieved
Her efforts did not go unnoticed as she received numerous citations and awards along the way. Engelbert made history as the first female CEO of a Big Four firm in the U.S, CBS News reported. After being appointed as CEO, she wasted no time in proving her worth. During her term, Deloitte's revenue surge by almost six percent year over year to $18.6 billion, per Fortune.
Engelbert was included in Fortune's Most Powerful Women list for three consecutive times and also on Glassdoor's 50 Highest Rated CEOs. Working Mother magazine recognized Cathy's role in home building and gave her a spot in 50 Most Powerful Moms list.
Aside from being CEO of Deloitte, she also serves as chair of Center for Audit Quality Governing Board and Catalyst. Engelbert is also a part of the American Heart Association CEO Roundtable, the Business Roundtable, the Council on Foreign Relations, and the Kennedy Center Corporate Fund Board.
Cathy Engelbert is a leader by example. She wants others to succeed and shares her knowledge and insights. Despite her hectic schedule, she always prioritizes her family. This just goes on to show that women need not choose between work and family as Engelbert has clearly shown that it can both done.
(Featured image by Danuta Otfinowski via Flickr. CC BY-NC-ND 2.0)