Why now may be the best time to add DATI to your stock portfolio
DigitalAMN (US stock symbol: DATI) is on the path towards becoming one of the fastest growing businesses in the industry today via investments in innovative companies like truCrowd and WorkDone. Startups needing help with capital formation need not look any further than DATI's PAI model.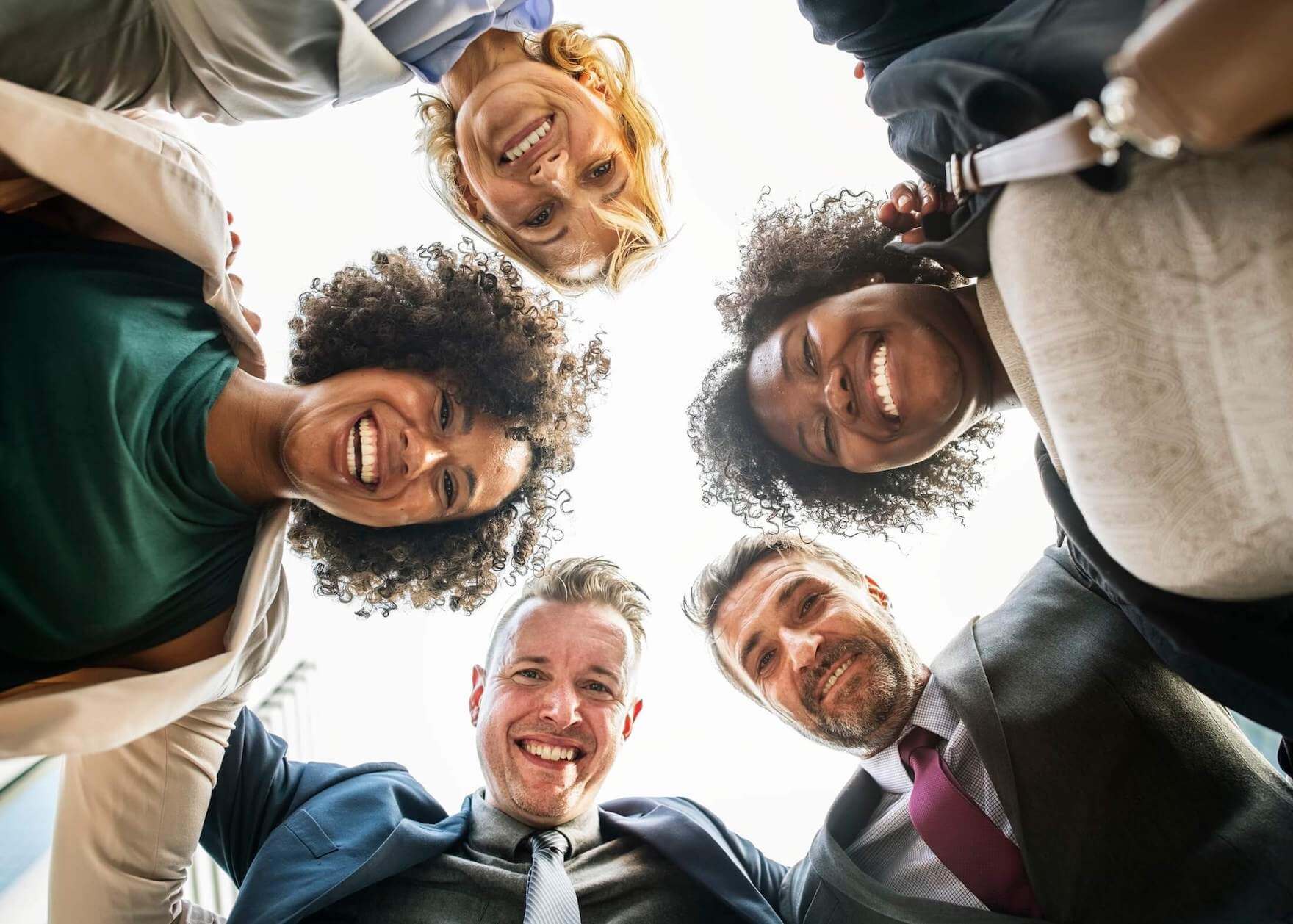 Digital Asset Monetary Network, Inc. (OTCMKTS:DATI) ("DigitalAMN"), formerly known as Digital Arts Media Network, is a specialized venture accelerator.
This means that DigitalAMN, unlike most accelerators competing in the space, is, in fact, a compliment to the current accelerator or incubator model. Good news for angel and early-stage investors really wanting to give money; even better news for the startup and development stage companies really needing money.
DigitalAMN has a unique three-part focus, on providing a dynamic and easily accessible environment, where value can be seamlessly exchanged to build more wealth for everyone.
DigitalAMN is focused [one part] on helping promising ventures speed the process of capital formation. This is accomplished by Digital Asset Monetary Network also being focused [two parts] on giving angel and early-stage investors fast liquidity, without diluting the equity stake in the startups and development stage companies they invest in.
This solves the primary issue with any private, illiquid investment: One's capital is no longer tied up for an indeterminate period;
In turn, solves a challenge for accelerators, startups and development stage companies: Finding motivated funders from a pool of illiquid investors. Or from new investors, who would normally be scared to death of becoming illiquid.
Tying it all together is DigitalAMN's focus [final part] on galvanizing and empowering the masses. Every day, hardworking people. The "99%" who have never, and would likely never, have had the chance to own a Snapchat, Uber and Whatsapp when they were just startups. Nor can the 99% typically afford to invest in these ventures if and when they go public. This is achieved by cultivating viable equity crowdfunding portals, legal crypto asset (security tokens) development programs, and startup equity portfolio's accessible through the microcap public markets. All of these are platforms that can be accessed by everyday people. That means that anyone can invest with no limiting restrictions (no minimum income requirements and non-accredited is ok).
Which finally resolves one of the primary problems of everyday people: Access! Having the ability to see, and to participate in fast-growth business ventures when they are young and affordable to the 99%.
Bringing it all together
DigitalAMN builds a valuable equity portfolio of high-value, fast-growth startups and development-stage companies demonstrating a good probability of success. By DigitalAMN providing early ventures with business management and development services; investing directly into those ventures; and, capitalizing a venture's development and growth using different funding tools (i.e. equity crowdfunding, Angels+, public markets, and security token crypto assets), DATI can provide much needed solutions to all of its stakeholders and platform participants.
A lot of this, however, begins with investing in and building the right startup or development stage company ("early business ventures" or "early ventures").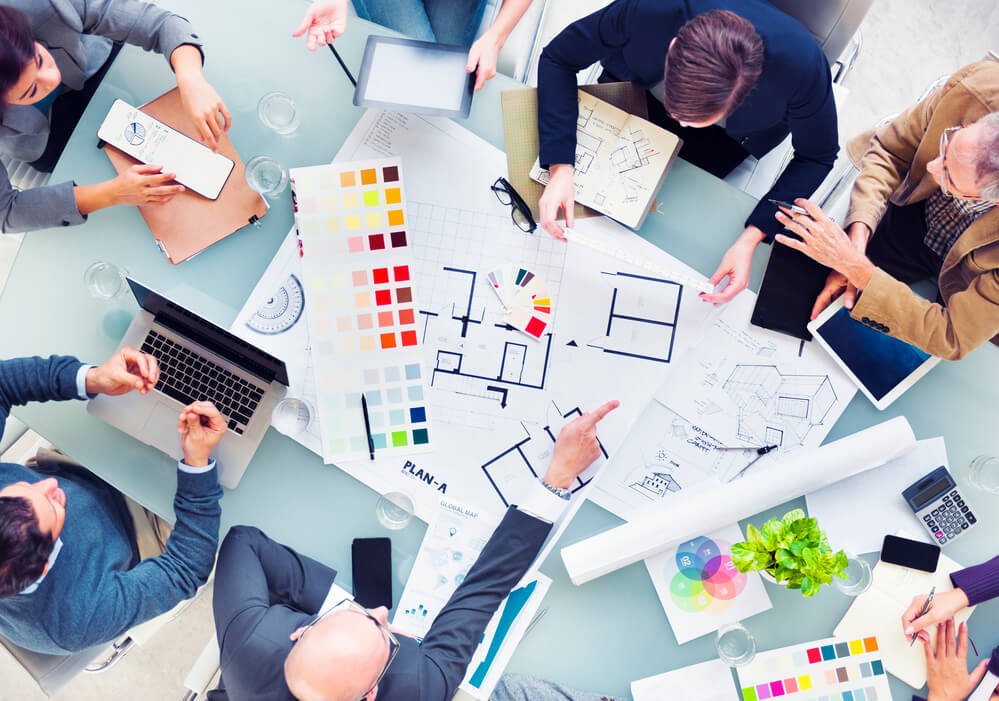 DigitalAMN focuses on entrepreneurial teams that either develop disruptive or cost-efficient sustainable innovations. Or, whose businesses show strong synergies with other companies within the Company's equity portfolio. Digital Asset Monetary Network brings these innovative ideas to market. This is done through what DATI calls a "path of accuracy." When the startup begins raising seed, angel or Series A funding, the Company provides ventures with the ability to offer their investors access to early liquidity. In return for these fund-raising liquidity tools, the startup or development stage company gives DATI a 1%-5% stake in the venture.
To make all of this happen, Digital Asset Monetary Network aligns with leading accelerators, incubators, experienced "smart money" private investors and advisory companies to form partnerships that leverage combined resources for faster development and execution, as well as access to larger strategic funding pools. This synergistic team helps to create an environment that drives capital, revenue, partnerships and business opportunities for startups and development stage companies. When working with early business ventures in this way, DATI excels as a specialized accelerator.
Put simply, through acquisitions, joint ventures and alliances, DigitalAMN provides early business ventures expert advice, functional coaching, venture capital readiness and a series of direct investments. In exchange, these ventures – which make up DATI's equity portfolio – gives DigitalAMN an increasing equity stake, revenue share and security token ownership.
Plans for the future
With approximately $200 Billion estimated in accelerator investment capital, an estimated market value of $36 Billion for equity crowdfunding portals by 2020 and $6.3 Billion raised in the crypto token market in first 3 months of 2018 (118%>2017), Digital Asset Monetary Network has a clear plan for its future: Create a user-friendly marketplace that weaves together the microcap, accelerator/incubator, equity crowdfunding and cryptocurrency markets to provide dynamic growth value to all of its participants and stakeholders.
In this way, DATI is somewhat like a former powerhouse incubator of the 90's, CMGI, but is considered even more progressive. CMGI, which was also a public company, incorporated a two-phase strategy: First incubate; Second, invest. At its peak, CMGI had close to 100 investments, upwards of 20 subsidiaries, 5K employees, $1.5B in annual revenue and a market cap of $41B.
Digital Asset Monetary Network, however, employs a four-phase model to build the most value from its equity portfolio and sustain it. The four phases are: Accelerate, Incubate, Acquire, and Spin-off.
Focused primarily on the 'accelerate' phase at this time, DigitalAMN already has seven portfolio companies, four client-companies and a one strategic venture partnership. The Company is fixated on raising as much capital as possible for startups and development stage companies using equity crowdfunding, microcap markets, crypto assets and its own investment capital.
The basic premise of its primary model is to accelerate a business venture's growth by expediting liquidity to private investors. To do this, DATI is creating an ecosystem where early business ventures, private investors and everyday people can leverage the same financial platform to meet each of their varying needs. This ecosystem is available to investors of all socioeconomic backgrounds: Private equity is not so private any longer!
Critical to DATI's plans, is that they continue to invest resources in high-value, fast-growth companies whose business models are positioned for disruption or cost-efficient sustainability.
As an integral part of the current business plan, Digital Asset Monetary Network has completed the acquisition of a significant equity stake in TruCrowd, Inc. (owner and operator of www.truCrowd.com. truCrowd, ranked by VentureBeat as one of the Top 10 equity crowdfunding sites in the industry, is one of only 38 crowdfunding portals registered with FINRA and SEC. TruCrowd also owns and operates two sector-specific verticals: (i) Fundanna (cannabis), and, (ii) CryptoLaunch (cryptocurrencies (security tokens)). The strategic venture between TruCrowd, Inc. and DigitalAMN, will support DATI in the expansion of its accelerator service offerings. truCrowd provides DATI's ventures additional avenues to access capital in a much faster and friendlier way while extending the opportunity to own fast-growth companies to everyday people.
As a recent example, Digital Asset Monetary Network secured a relationship with the revolutionary AI and machine learning startup, WorkDone, Inc. Within a few days, WorkDone achieved its initial funding goals on truCrowd and is currently accepting oversubscriptions. Being both a portfolio company and a client-company of DATI, DigitalAMN is guiding WorkDone—an AI with a conscience—through a successful crowdfunding raise. It has invested in WorkDone directly, and is assisting the AI venture with securing clients and executing on its business model.
Competitive advantages
The most valuable asset of Digital Asset Monetary Network is its Public Accelerator-Incubator (PAI) model. The purpose of this platform is to provide equitable investment opportunities to all investors, across all socioeconomic classes. It provides access to "Smart-Money" ventures – startups and development stage companies that are raising capital and are being supported by specific angel and early-stage investors; such as Jonathan Teo ("SnapChat") – who invested in DigitalAMN's portfolio company, Vezt.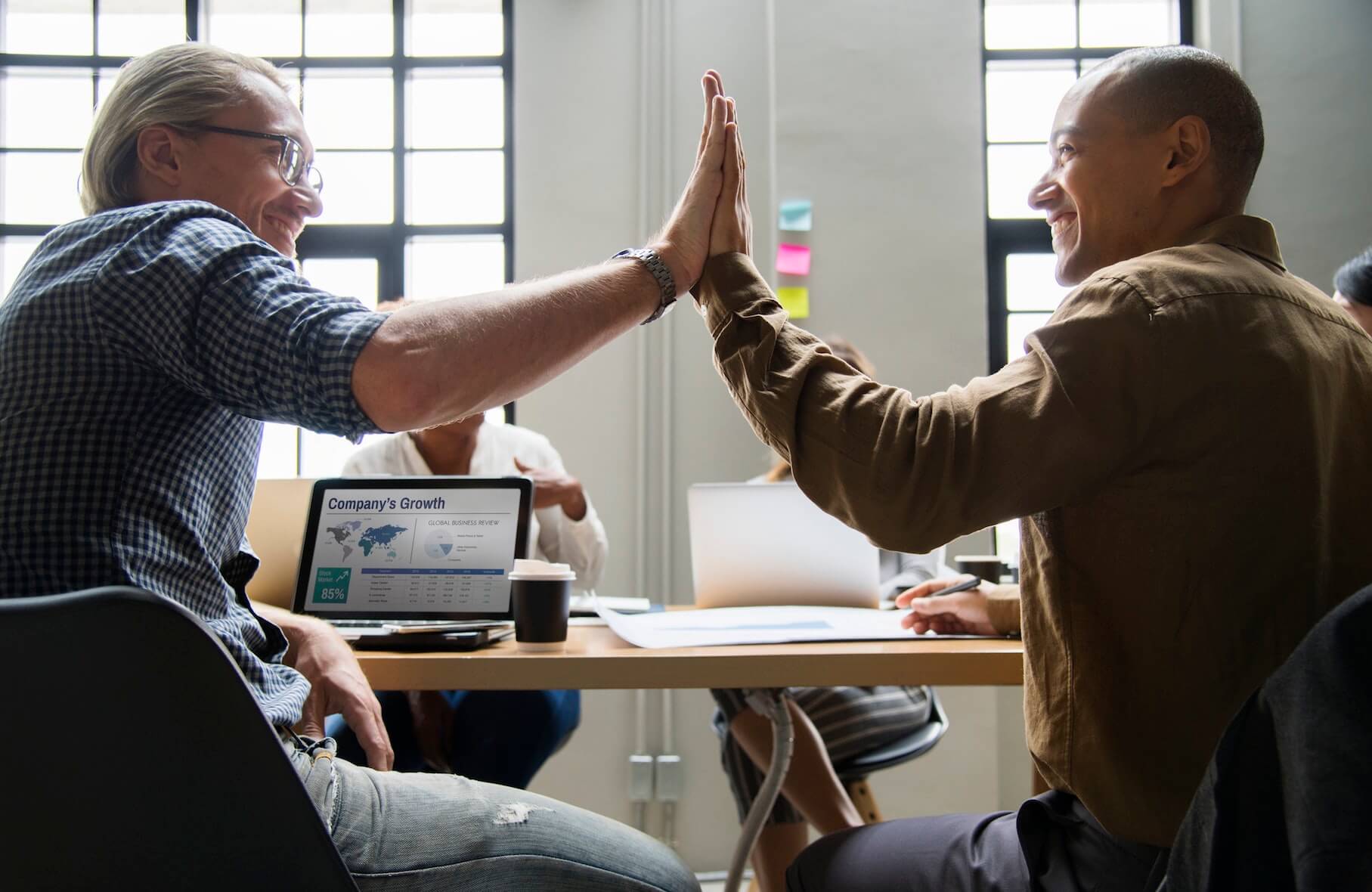 To understand the concept better, let us consider an early business venture, "XYZ, Inc." The early business venture has innovative ideas but is unable to expand quickly enough. They apply to an accelerator – such as TechStars – who evaluates the business, provides them with some capital and connects them with relevant mentors. Next, they bring in a few angel investors. The angel investors find the early business venture to be a viable opportunity, but they have a dilemma. All too often, when a private investment is made into an early business venture, their money is tied up for as long as 10 years. This is where the PAI (Public Accelerator-Incubator) comes into play.
Leveraging the PAI model, DigitalAMN ("DATI") gives angel and early-stage investors access to early liquidity in less than 24 months. Angel and early-stage investors access their liquidity through the PAI's Angels+ program much earlier, without any additional cost to them. In other words, angel and early-stage investors keep 100% of their initial investment in the early business venture while receiving liquidity from DATI. DATI also creates an environment where dilution is very limited which supports the PAI's value proposition. This is because (a) DATI is not allowed to issue any shares below the specified floor price, and, (b) recenty, DATI focuses on raising capital through straight equity rather than convertible notes (virtually eliminating the possibility of any toxicity).
Instead of reserving the investments in these startup and development stage companies to just those angel and early-stage investors with deep pockets, the PAI model makes these opportunities accessible to all investors (including non-accredited investors and everyday people).
DATI achieves this through its crowdfunding portals, its public market strategies, and its cryptocurrency programs using security tokens. DATI has the appropriate assets and tools to help startups and development stage companies succeed, while DATI itself, builds a valuable equity portfolio of fast-growth ventures for its shareholders.
Transformation at hand
It's worth noting that Digital Asset Monetary Network is an early-stage growth company and has racked up GAAP losses as it "prepares for liftoff." The company reported net losses of $1.06 million in 2017, $0.07 million in 2016 and $0.06, million in 2015. The EBITDA reported was -$0.96 million for 2017, -$0.03 million for 2016 and -$0.03 million for 2015.
The increasing losses have been due to the increase in selling, general and administrative expenses. The SG&A expenses were $0.96 million for 2017, as compared to $0.03 million in 2016 and $0.04 million in 2015. The interest expenses have also increased to $0.09 million in 2017, as compared to $0.04 million in 2016 and $0.03 million in 2015.
However, its recent agreements with truCrowd make the past just that – the past. As the company executes on its business plan and receives the final permissions from FINRA, the company that exists a year from now will bear little resemblance to the Digital Asset Media Network (the company's previous name) of the past.
The team
The team at DigitalAMN is comprised of some really experienced, driven and passionate people. The men and women behind this company are successful and very talented business management and development consultants as well as legal, accounting, finance and technology professionals. Vision and leadership begin with the Company's Chairman and CEO, Ajene Watson.
Ajene, a business management and development consultant, has nearly 30 years of practical business and entrepreneurial experience. Fifteen of those years have been dedicated to marketing, developing and investing in private and public companies. Ajene is one of the core developers of the Public Accelerator-Incubator (PAI) model that has given Digital Asset Monetary Network its current exemplary status. Ajene is a passionate and focused individual, with a defined purpose.
The DigitalAMN team includes nearly a dozen other seasoned professionals. Such as John Romano, who has over 20 years of technical experience, has managed many technology projects for Fortune 500 companies and has successfully steered his own technology consulting business for the past decade. Also, such as Robert Menendez, who has 15 years of management experience and expertise in developing business and investment platforms. He is a skilled fundraiser and the co-founder of several successful businesses and technology startups leveraging blockchain technologies – including Vezt (a DATI portfolio company).
Both John Romano and Robert Menendez, along with TechStars Alum, Ruben Porras [a former member of the DATI team], are the main catalyst to DigitalAMN's overall strategy and direction.
All other contributors to both the Public Accelerator-Incubator model and in establishing Digital Asset Monetary Network (f/k/a Digital Arts Media Network), are highly committed to building the business as a specialized accelerator development company; helping DigitalAMN grow to where it stands today; paving the way for its future growth.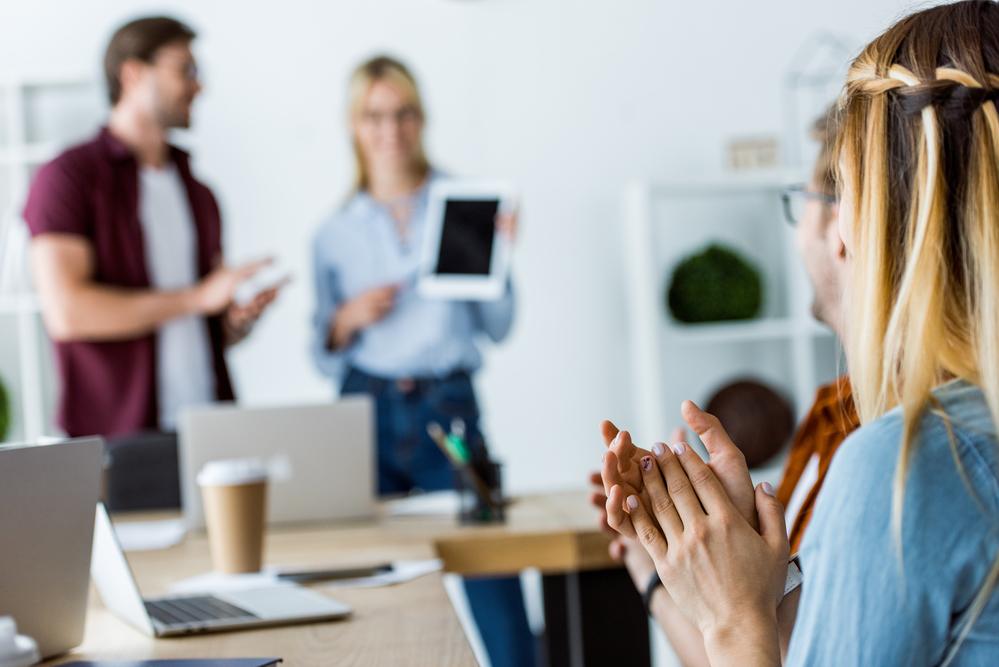 This train is about to leave the station
Digital Asset Monetary Network very well could be the rebirth of CMGI on steroids. Making DigitalAMN a rocket ship about to blast off. The business model of the company slightly borrows from the CMGI model, but is still quite unique; disruptive to the typical fund raising and accelerator model.
The PAI model of DigitalAMN sets DATI apart from its competitors and makes it capable of achieving its goals as an organization. It allows the company to work in tandem with private investors and the general public, growing with its portfolio companies and partners. Perhaps most important, the PAI model gives everyday people an inside-track on the big opportunities that they otherwise would have missed.
Lastly, and perhaps most important; all stakeholders are aligned, with the growth and value of DigitalAMN being passed along to all investors. An indicator of this in the years ahead will be a growing stock price which is directly impacted by the growth of the Company's equity portfolio (both client-companies and portfolio companies). If truCrowd—a top 10 ranked crowdfunding portal—grows into a $100M company in 2019, then a significant amount of value and income is delivered to DATI. These financial benefits are delivered to all stakeholders, in various ways, as DATI continually expands its portfolio.
This growth has already begun. DATI is expanding and growing its business and investing in cutting-edge companies like equity crowdfunding portal truCrowd and Artificial Intelligence and deep learning company WorkDone, to achieve sustainable growth. Whether you are an aggressive investor or a new investor looking for an innovative player in the fast-growing accelerator, crowdfunding and crypto asset markets, DigitalAMN is a fantastic place to start.
—
This article was written by a third party contributor and does not reflect the opinion of Born2Invest, its management, staff or its associates. Please review our disclaimer for more information.
This article may include forward-looking statements. These forward-looking statements generally are identified by the words "believe," "project," "estimate," "become," "plan," "will," and similar expressions. These forward-looking statements involve known and unknown risks as well as uncertainties, including those discussed in the following cautionary statements and elsewhere in this article and on this site. Although the Company may believe that its expectations are based on reasonable assumptions, the actual results that the Company may achieve may differ materially from any forward-looking statements, which reflect the opinions of the management of the Company only as of the date hereof. Additionally, please make sure to read these important disclosures.