Dispelling misconceptions about startup accelerators and their role in the startup industry
It is important to understand the characteristics of a startup accelerator and their different features compared to other sources of early-stage funding.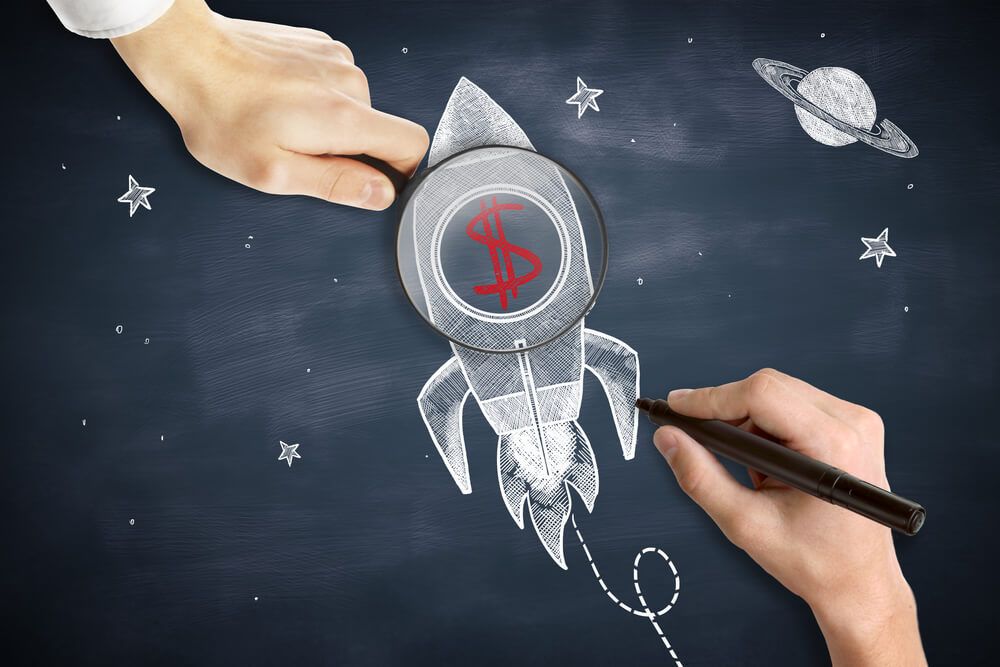 The rise of entrepreneurship has led to a flourishing startup industry, as new ideas and innovations are launched in an attempt to make an indelible mark on society. This has resulted in the evolution of the startup ecosystem, which may be a bit confusing to navigate for those unfamiliar with the territory.
When startups are launched, all founders must inevitably deal with the question: How can I acquire the funding needed to invest in my business idea and turn it into a reality? At this early stage, some entrepreneurs look to pursue the project at their own expense, while others turn to various options like startup accelerators.
Between the years of 2005 and 2015, there were 172 U.S.-based startup accelerators that invested in over 5,000 startups. These accelerators helped ventures to acquire $19.5 billion in funding, which gave these companies a fighting chance in a highly competitive industry, which sees as many as 90 percent of projects ending up in failure, due to failed products or lack of growth.
Differing from other sources of funding such as venture capital, angel investors, incubators and startup accelerators, such as Y Combinator and TechStars, are characterized with some unique traits that help differentiate them from the rest of the pack.
Understanding what they do
A report compiled by Susan G. Cohen from the University of Richmond and Yael V. Hochberg from MIT, specifically defined a startup accelerator as: "A fixed-term, cohort-based program, including mentorship and educational components, that culminates in a public pitch event or demo-day."
Just like the name suggests, startup accelerators provide professional services to help accelerate the growth and foundation of a startup, to the point where they can begin to stand on their own. However, the application process is a highly competitive one, with some of the top accelerators accepting just a fraction of all bushy-tailed entrepreneurs seeking their services.
For these lucky few, they will receive invaluable mentorship and funding assistance in a highly intensive learning experience, which typically lasts a few months. Accelerators provide seed investments in return for equity shares in the company, which can pay off handsomely, such as in the event of a unicorn startup.
As accelerators generally provide the shortest term of assistance, as opposed to the several years provided by incubators, founders tend to benefit massively during this period. During this incubation term, entrepreneurs learn how to develop their business and understand other important segments in the market. Aggressively capitalizing the opportunity at hand is key to maximizing such a valuable opportunity.
Access to experienced mentors will pay major dividends in the long term, as they provide insights and experience in building their own successful startups from scratch. A hands-on learning experience, where entrepreneurs have the opportunity to learn from direct activities, provides insights and knowledge that vastly surpass what could traditionally be learned in a similar time span.
In addition to that, the proximity to the other entrepreneurs in the program serves to boost healthy competition and bring out the best in each other. As programs are cohort-based, this facilitates an open community to share ideas and experiences, which can even result in the formation of long-term relationships.  
Startup founders also gain a valuable network of fellow entrepreneurs, investors, customers, and even employees. This can open the door for future opportunities that will help promote growth in a budding venture. An impromptu meeting may very well lead to a new customer or investor, in such a ripe environment.
Don't rest on your ambitions
During the typical span of about three months for an accelerator program, startups must complete the development of a physical product and acquire customers. For those that earn the accelerator's stamp of approval, they are able to access the next level of funding, through the accelerator's network of venture capital firms.
Some of the more successful startups, like Airbnb and Dropbox, went the accelerator route, launching on Y Combinator, one of the most well-recognized names in the industry.
Accelerators provide an important stepping stone, which launches startups into the next stage for additional growth and further investments if deemed necessary. Oxygen Accelerator CEO Simon Jenner stated, "The aim is to get startups revenue generating because that gives them options – you can either stay revenue generating and grow organically or you are much more likely to attract investment at that point."
He summed up the unique benefits of a startup accelerator, stating that "It accelerates your business. You can do in three months what will take you 12 months outside an accelerator. You save yourself nine months' worth of pain and efforts. You get access to people. We can get the likes of Facebook people to engage with teams but if you try to do it on your own you would struggle."
Accelerated growth
Digital Asset Monetary Network, Inc. (OTCMKTS:DATI) combines effective elements of startup success, through its Public Accelerator Incubator (PAI) business model. By providing financial support, along with mentors and their valuable knowledge, DATI helps promote tech startups by giving all investors access to a variety of companies in its extensive portfolio.
One of the main benefits DATI provides to investors is the ability to see liquidity within two years, as the company aims to mitigate associated risks and promote healthy investments into promising ventures. By facilitating earlier access to liquidity, investors are more likely to reinvest, to fuel other portfolio projects as well.
Startup accelerators are clearly defined by their several traits, including a fixed duration for accelerator programs that are cohort and not company based. These accelerators also provide continual support and education for founders, which results in a live pitch day to test a business's viability.
Though highly sought out and competitive, startup founders will benefit immensely from the knowledge and hands-on experiences that will be showcased from an accelerator program, perhaps even transforming them into the next unicorn.
(Featured image by DepositPhotos)