Disruptive weapons technology combats threat to Americans
This disruptive weapons technology could finally reverse the sickening climb in random shooting incidents in the United States.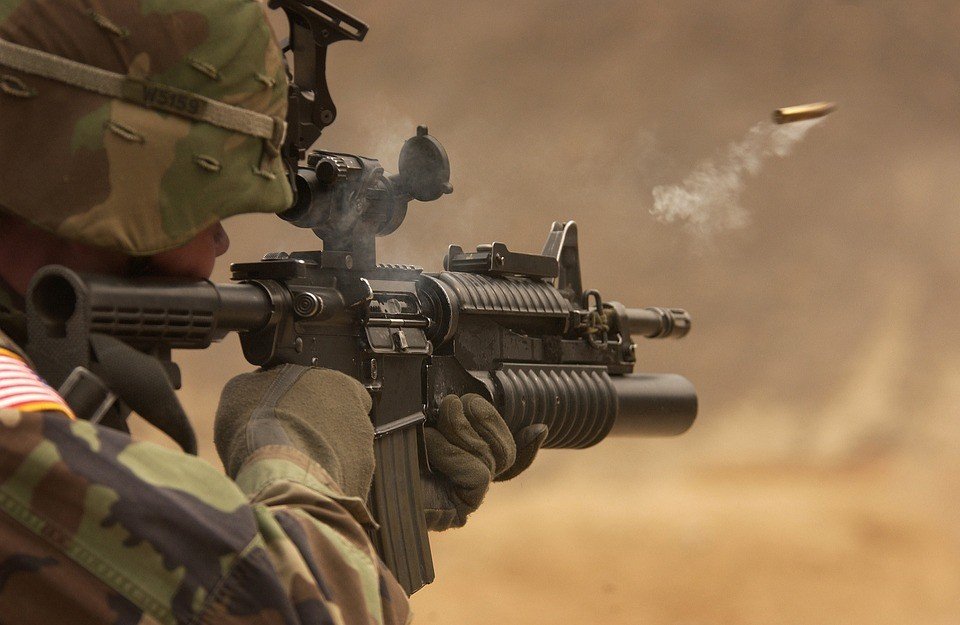 Syed Rizwan Farook along with his wife Tashfeen Malik calmly walked into a Christmas party on the morning of Wednesday, December 2, 2015, hosted by the San Bernardino County Department of Public Health, and opened fire with pistols and rifles, killing 14 people.
Twenty-two were seriously wounded that morning at the Inland Regional Center in what was the most deadly mass shooting since the Sandy Hook Elementary School shooting that claimed the lives of 20 children and 6 adults.
According to a story in USA Today, "From September 11, 2001, to January 2014, there were 74 known terrorist plots were perpetrated by Americans, lawful U.S. residents or visitors largely radicalized here in the United States. This is the most recent data reported by the Congressional Research Service.
Five of those plots were carried out before law enforcement was able to intervene."
In 2016, there were 15,045 gun deaths and more than 30,000 injuries, as reported by the Gun Violence Archive. The odds of becoming a victim of a random shooting are ratcheting higher, and there's nothing anyone can do to curtail it.
Or is there?
Patriot One Technologies Inc. (OTCQB: PTOTF) is a just-listed public company developing a first-of-its-kind weapons detection system that was developed at world-renowned McMaster University in the Department of Electrical and Computer Engineering.
It's called the NForce CMR1000 Threat Detection System, and its sole function is to identify concealed weapons on individuals moving through crowded public places.
It has been found to be 93.0% accurate in discovering everything from pistols to rifles to components associated with explosive vests and belts. It is the technology that could finally reverse the sickening climb in random shooting incidents in the United States, and crimp the spread of homegrown terrorism.
How does it work?
The company is somewhat tight-lipped on the exact functionality of its groundbreaking technology for obvious reasons, but as an early investor in the company, I have been given extraordinary access to management, and during the last week of 2016, I visited the Canada Research Chair in High-Frequency Electromagnetics, Dr. Natalia Nikolova, who leads the research that resulted in the development of Patriot One's technology.
According to Dr. Nikolova, the system works by broadcasting a high-frequency microwave radar field that, when distributed across a given area, interacts with objects the waves encounter in different ways, depending on their composition. By analyzing the effect on the distributed field's microwaves as it is returned by a receiving antenna, aspects of an object's composition, shape and volume can be ascertained.
In other words, you don't have to walk through any specialized structure to be scanned—it scans broad areas from device locations hidden behind walls, in the ceiling, and on fixtures. Individuals are anonymously scanned without their knowledge, unless signage indicates the presence of the system.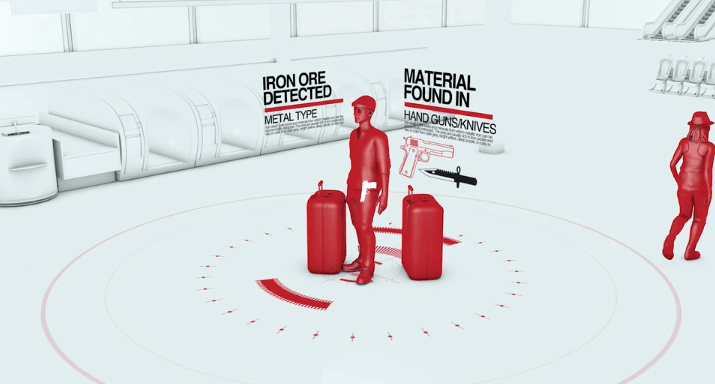 The signature registered by various objects encountered by the microwave field is then compared algorithmically and in real time to the database of known objects and materials.
When a match is determined by the system to a weapon, the individual carrying the weapon is marked electronically and is tracked with security cameras until security can be alerted and an interview can be conducted. Where deemed necessary, an individual can be immediately immobilized and isolated from the public.
The opportunity for investors looking to invest in this technology is seminal and potentially lucrative.
In the United States, 135 law enforcement officers were killed in the line of duty in 2016, according to a story in TIME Magazine. The landscape is changing rapidly for society's protective force, and Patriot One's NForce systems are likely to be in high demand, according to the founding Secretary of the U.S. Department of Homeland Security and former Governor of Pennsylvania, Tom Ridge.
"I think it should be an interest to everybody, not just the Department of Homeland Security in the United States, but globally, and most particularly in democracies," he said when I interviewed him at the International Association of Chiefs of Police conference in San Diego, CA, back in October of 2016, which is the largest gathering of law enforcement leaders in the world.
Tom Ridge's company, Ridge Global, has since joined Patriot One as an advisor, which should give you an idea of how Patriot One's technology is being received among the world's most elite security and law enforcement channels.
So what other security technology companies out there have had this much of an impact on the security and law enforcement industry?
Well, we need look no further than TASER International, Inc. (NASDAQ: TASR). At the end of 2002, TASER was trading around 30¢. Within 24 months, share prices soared to more than $31! That's over 100-times the initial investment! A $1,000 investment would have soared to more than $103,000! A $10,000 investment would have returned over a million dollars! Investors who got in early 2012 saw share prices skyrocket into mid-2015…up an astonishing 884%!
Can Patriot One Technologies provide a similar investor experience to those with the foresight and risk-tolerance profile to buy shares at today's levels?
That remains to be seen.
But without a doubt, it is safe to say that Patriot One Technologies' disruptive weapons detection system is going to be, as Tom Ridge said, "of interest to everyone".
James West is the editor of the Midas Letter, a global investment and financial newsletter. James has been featured on CNBC, BNN, The Financial Post, plus many others. Visit The Midas Letter for more information.
Disclosure: Patriot One Technologies is a Midas Letter portfolio holding. The company also covers certain expenses related to travel and media production. No fees or incentive were received for production and publication of this article.
—
This article may include forward-looking statements. These forward-looking statements generally are identified by the words "believe," "project," "estimate," "become," "plan," "will," and similar expressions. These forward-looking statements involve known and unknown risks as well as uncertainties, including those discussed in the following cautionary statements and elsewhere in this article and on this site. Although the Company may believe that its expectations are based on reasonable assumptions, the actual results that the Company may achieve may differ materially from any forward-looking statements, which reflect the opinions of the management of the Company only as of the date hereof. Additionally, please make sure to read these important disclosures.