Dissecting the business of storytelling and how it creates relevance in the world of marketing
Our brains are wired to tell and hear stories. Storytellers are changing the face of not just marketing, but science, the humanities and beyond.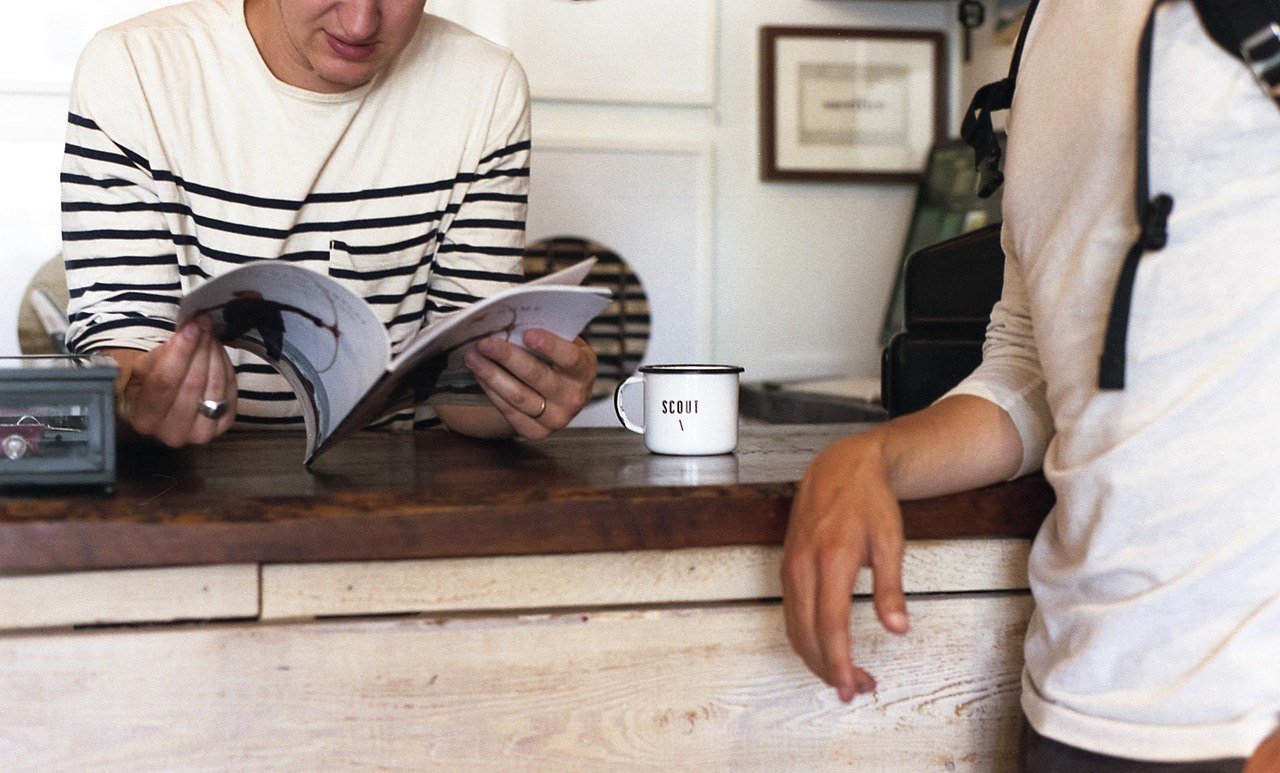 "Stories may not actually breathe, but they can animate."
—Arthur Frank, "Letting Stories Breathe"
From religious scriptures and great works of literature to the nastiest of rumors, one simply cannot resist hearing a story.
A person, young or old, can get lost in a book, or listen to a radio drama for hours—all because of the fact that we need stories in our lives just like we need water to exist. We want to hear others' stories with the same amount of gusto of telling them ours.
"Of all the ways that people have learned to communicate with each other, the story is the most human, the most flexible, and perhaps the most dangerous. Storytelling is the only form of expression and entertainment most people enjoy equally at the age of three or seventy-three," journalist and critic Robert Fulford noted in his 1999 Massey CBC lecture.
Fulford goes on to explain the increasing value we place on stories as well as the rise of the so-called industrial narrative. According to him, "we absorb more stories than our ancestors could have ever imagined," thanks to our ferocious appetite for stories we get from print, movies, radio, television and the internet.
Satisfying a Form of Addiction
Our brains are wired to tell and hear stories. Citing a report from The New York Times, Leo Widrich of Buffer Social noted that scientists from Spain have found that not only the language processing parts of our brain are activated when we hear stories, but also those that "light up" when "experiencing the events of the story." This means that those parts of our brain involved in recognizing sensory stimuli and the execution of movements become activated as well.
But that's not the best part, according to Widrich. "A story can put your whole brain to work. And yet, it gets better. When we tell stories to others that have helped us shape our thinking and way of life, we can have the same effect on them too. The brains of the person telling a story and listening to it, can synchronize," he stated, citing date from a Princeton research.
These reactions inspire a boundless cycle—that which involves the storyteller telling the story and then taking place of the listener, and vice versa. And it is also what makes ads like Budweiser's "Puppy Love" a hit. According to Harvard Business Review's Harrison Monarth, the Puppy Love ad was a success, despite of its irrelevance to Budweiser, because it features a plot.
In an interview with Monarth, Johns Hopkins' researcher Keith Quesenberry revealed that plot development is a crucial ingredient to an ad's success. Quesenberry and his research partner Michael Coolsen penned a paper that was published in The Journal of Marketing Theory and Practice wherein they studied "brands' use of specific strategies to sell products, such as featuring cute animals or sexy celebrities."
"They found that, regardless of the content of the ad, the structure of that content predicted its success," Monarth wrote in his piece. "People are attracted to stories because we're social creatures and we relate to other people," Quesenberry was quoted as saying by Monarth.
The Narrative of the Future
Infographics and white papers from all sorts of content marketing firms all preach the same thing about storytelling: It's the best thing right now and every marketer should apply it to get ahead as technology continues to heat up the competition. Shane Snow, chief content officer at Contently, echoes the same advise, "There's a Native American proverb on my office wall that says, 'Those who tell the stories rule the world.' As technology increasingly intertwines us, I believe that's increasingly true. It's our job as businesses and workers and leaders to make sure the good guys [workers and leaders] are the ones telling the best stories," he writes in his column on Hubspot.
Be it in the form of blog content, social media posts, web 2.0s, video ads or podcasts, stories will always be a driving force in the evolution of marketing. Stories will continue to sell, as it inherently appeals to our insatiable need for connection—to move and be moved.
Find out how storytellers are changing the face of not just marketing, but science, the humanities and beyond on Audioboom (AIM:BOOM). Audioboom is a digital audio social media platform centered on spoken word audio with 2.8 million registered users from around the world.
http://youtu.be/tk_SUwhb4nI
(Sources: 1, 2, 3, 4, 5, 6, 7, 8)
_
This article may include forward-looking statements. These forward-looking statements generally are identified by the words "believe," "project," "estimate," "become," "plan," "will," and similar expressions. These forward-looking statements involve known and unknown risks as well as uncertainties, including those discussed in the following cautionary statements and elsewhere in this article and on this site. Although the Company may believe that its expectations are based on reasonable assumptions, the actual results that the Company may achieve may differ materially from any forward-looking statements, which reflect the opinions of the management of the Company only as of the date hereof. Additionally, please make sure to read these important disclosures.