Do the 'New Golden Era of TV' & the 'Streaming Media Boom' Go Together Well?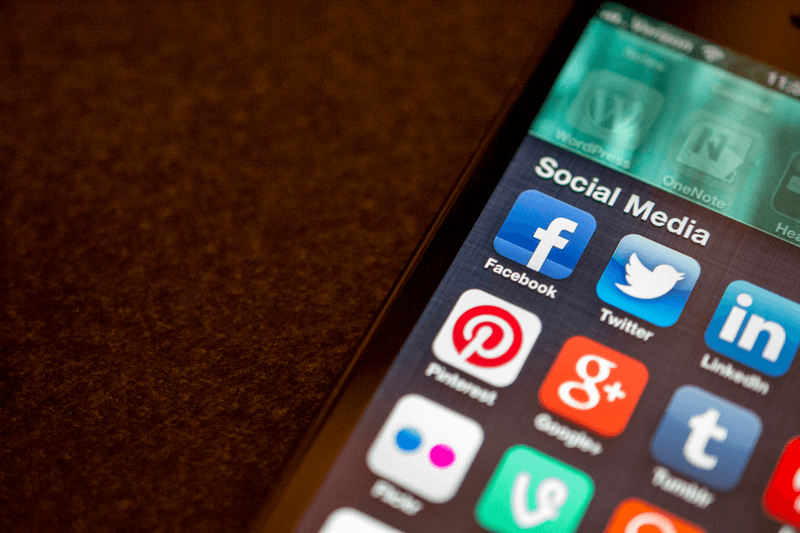 If you ask the TV executives and streaming media CEOs personally about it, there would certainly be antagonism between them: their words may suggest that they can't coexist—like boxing and MMA—even though they know that they complement each other.
This could be true—from the viewers' standpoint, at least. The sudden emergence of Netflix and Hulu has given the audience wider options. They can now immediately ditch their cable service—or turn their TV off—if they no longer feel entertained and jump straight to Internet TV instead. After all, streamed media has already coped with the 'grandeur' of cable giants with their "equally stylish" self-produced shows (they call it "Originals," by the way).
One sign that a brand, niche, or industry has already reached "big" is when it starts saying grandiloquent and self-important remarks. For instance, video streaming leader Netflix has just proclaimed that streaming shows from the platform is "more energy efficient than breathing." It's funny, but we all know it's just a result of tapping the marketing department's wittiest copywriter for a catchy blog post that might go viral.
The streaming industry has gotten so big that cable giants such as HBO, Showtime, and the likes have finally realized that they're no longer alone in the entertainment milieu. The streaming media embarked on the media competition pretty well-prepared, and anytime soon they could be leading the race.
Last year, market research firm NPD group said that the total number of US households that subscribed to premium TV channels declined by 6 percent from 2013 as Netflix, Hulu, and Amazon Plus lured them to their respective platforms. Later that year, the cable giants cried foul over this study, which only highlights the extent of the competition between these two segments.  However, the marketing research group also reinstated that cable networks remain a giant entertainment entity—TV enthusiasts are just encouraged to get Netflix or Hulu because they, too, offer great programs
The current streaming media boom is not just about video. Spotify and Pandora, the Netflix and Hulu of music streaming, are now enjoying a big share of the on-demand content market. A large number of listeners are now ditching their mp3s and download sites (be it legal or not) simply because everything is easier on streaming platforms. It's paid but significantly cheap, given that consumers can listen to thousands of songs (for as low as $4.99 a month) and even save them on their device.
The business segment is also enjoying the benefits of being on Audioboom (LSE:BOOM), a UK-based firm focused on delivering spoken-word audio content. Fortunately for the pioneering company, it has no competitors yet. And who would dare challenge the company? Currently, a huge number of leading global brands from various sectors such as broadcasting, sports, and entertainment are now utilizing Audioboom to intensify their marketing and branding across the Web.
AudioBoom CEO on how he plans to make business cash generative
But the TV segment is nowhere succumbing to oblivion—they, too, are getting bigger. Perhaps because of the competition that online streaming media is presenting. Both the UK and the US, the leading TV producers in the world, have upped their respective games when Netflix and Hulu started producing their own shows. And the segment is so big that the entertainment writers (and actors as well) are forced to call the phenomenon the ''Third Golden Era of TV.''
American and British TV have also enjoyed endless comparisons from journalists simply because they're creating two diverse worlds that are equally excellent and difficult to ignore. The only difference perhaps is that the latter manages to pull off a great show on a shoestring budget.
Again, from the viewers' perspective, the competition between the two segments is actually a good thing. Consumers are no longer forced to digest whatever cable channels want to feed them. Additionally, as long as the industry rivalry results to better scriptwriting, casting, storytelling, CGIs (which have been awful for a certain period of time), themes, and so on, then no one would complain. Let them produce great shows so that we, the audience, can sit back and relax, and enjoy our precious "me time" as though it is 1950s again.
—
This article may include forward-looking statements. These forward-looking statements generally are identified by the words "believe," "project," "estimate," "become," "plan," "will," and similar expressions. These forward-looking statements involve known and unknown risks as well as uncertainties, including those discussed in the following cautionary statements and elsewhere in this article and on this site. Although the Company may believe that its expectations are based on reasonable assumptions, the actual results that the Company may achieve may differ materially from any forward-looking statements, which reflect the opinions of the management of the Company only as of the date hereof. Additionally, please make sure to read these important disclosures.