Is Donald Trump fighting against the US Federal Reserve?
What's in store for the U.S. Federal Reserve amid U.S. President Trump's comments on chairman Jerome Powell?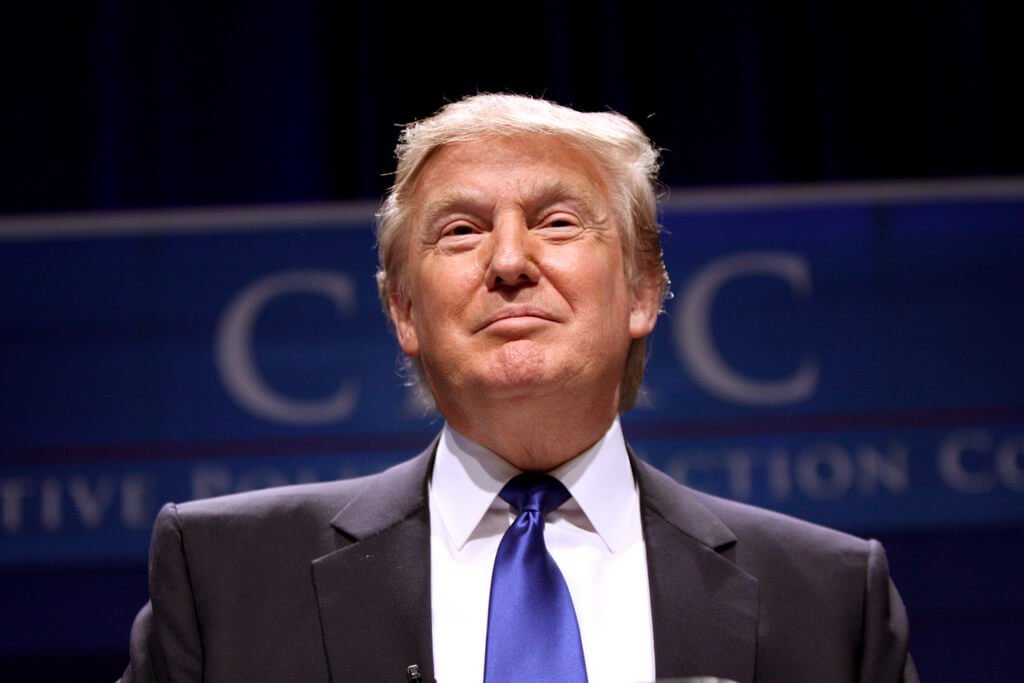 It appears when it comes to fighting the old Washington establishment — comprised of the deep state and the Federal Reserve — Mr. Trump is getting sucked into the vortex of the D.C. swamp rather than draining it. The hope was for our "Disrupter in Chief" to be more concerned about our children's future than his own, and for his focus to span beyond the next election cycle. Instead of allowing consumers to finally receive a real return on their savings and to let asset bubbles seek a level that can be supported by the free market, Trump has chosen to breach a boundary that has been essential to providing hope for the future solvency of our nation.
The independence of a central bank is paramount in maintaining a wall that helps prevent the unfettered monetization of fiscal profligacy from the Executive and Legislative branches. But Trump is taking whacks with a sledgehammer at this wall with the public admonishment of his own Fed appointment, Jerome Powell. This is something I predicted back in March of this year when I wrote: "Trump to Declare War on the Fed."
Let's put a little history behind this watershed and destabilizing change now underway. On December 17, 2015, citing confidence in the economy, the Fed raised its key interest rate by 0.25 percent. And, in an attempt to make the Fed Funds Rate "great again," the Fed has raised this rate six more times since then, bringing it to two percent. And now, Chair Powell has assured markets that two more hikes are in the pipeline for later this year.
It's clear these past and future hikes are weighing heavily on the President's mind. In a recent interview on Squawk Box with CNBC's Joe Kernan, Trump characterized his Fed appointee as a "very good man," even though he was "not happy about his interest rate policy".
To his credit, Powell is working off the belief that the economy is now finally strong enough to normalize rates from their historically low levels. However, Trump is concerned that the strong dollar will put the U.S. at a disadvantage because the Fed's counterparts, such as the European Central Bank and the Bank of Japan, are still maintaining ultra-loose monetary policies. Not only this, but our President is an avowed lover of debt and viscerally understands that significantly raising debt service costs on the record $21.2 trillion U.S. National Debt, which is projected to grow by over $1 trillion as far as the eye can see, will greatly retard GDP growth.
The president acknowledged that he shouldn't be running interference on the Fed's perceived independence — but he doesn't care at all about the perception. He recently explained:
"Now I'm just saying the same thing that I would have said as a private citizen…So somebody would say, 'oh, maybe you shouldn't say that as president.' I couldn't care less what they say, because my views haven't changed. I don't like all of this work that we're putting into the economy, and then I see rates going up."
But, private citizen Trump had a completely different opinion on the Fed's monetary policies. In fact, Trump had publicly criticized the Fed for years, lambasting its decision to keep interest rates low and prop up the economy in the years following the Great Recession.
In 2011, Trump tweeted: "The Fed's reckless monetary policies will cause problems in the years to come," and "The Fed has to be reined in, or we will soon be Greece." In 2012, he noted: "The Audacity of @BarackObama – the Federal Reserve purchased 61 percent of all debt issued by Treasury in 2011. Killing our children's future."
Going further he once suggested to CNBC that Yellen should be "ashamed"…"She is obviously doing political, and she's doing what Obama wants her to do." His hypocrisy on this matter is stark.
In my March commentary, I opined: "look for an epoch battle between our independent central bank and the Executive Office. We have a President who both viscerally understands the power of low rates and doesn't follow implied government protocol. As the equity market continues this volatile cycle and interest rates rise unabated, expect Donald Trump to start a tweeting campaign demanding the return of QE and calling for the Fed to put a cap on interest rates."
Trump would love to have an obsequious Fed Chair. However, right now Powell is firmly on the path for another two hikes this year. And because of the President's very public call-out, he is going to want to continue the ostensible appearance of Central Bank independence for as long as possible. That is at least until the stock market falls apart.
Since the autonomy of the Fed has been publicly impugned, Powell has no other option but to continue on this path of raising rates. Therefore, expect the bully pulpit and twitter war to intensify greatly as the economy and stock market succumb to; continued tightening from the Fed and the sharp reduction of its balance sheet, the exiting from QE by the ECB and reduction in asset purchases by other major central banks, an escalating trade war, an inverted yield curve by year's end, a rising dollar, EM and China distress, unsustainably-massive debt levels and the fallout from the bursting of the worldwide bond bubble.
—
DISCLAIMER: This article expresses my own ideas and opinions. Any information I have shared are from sources that I believe to be reliable and accurate. I did not receive any financial compensation in writing this post, nor do I own any shares in any company I've mentioned. I encourage any reader to do their own diligent research first before making any investment decisions.
(Featured image by Gage Skidmore via Flickr. CC BY-SA 2.0.)