Drone cameras are making the world totally transparent
There is no doubt that drone technology is good…but, it's best to remember that the drone camera hovering overhead or peering around a corner may never be obvious.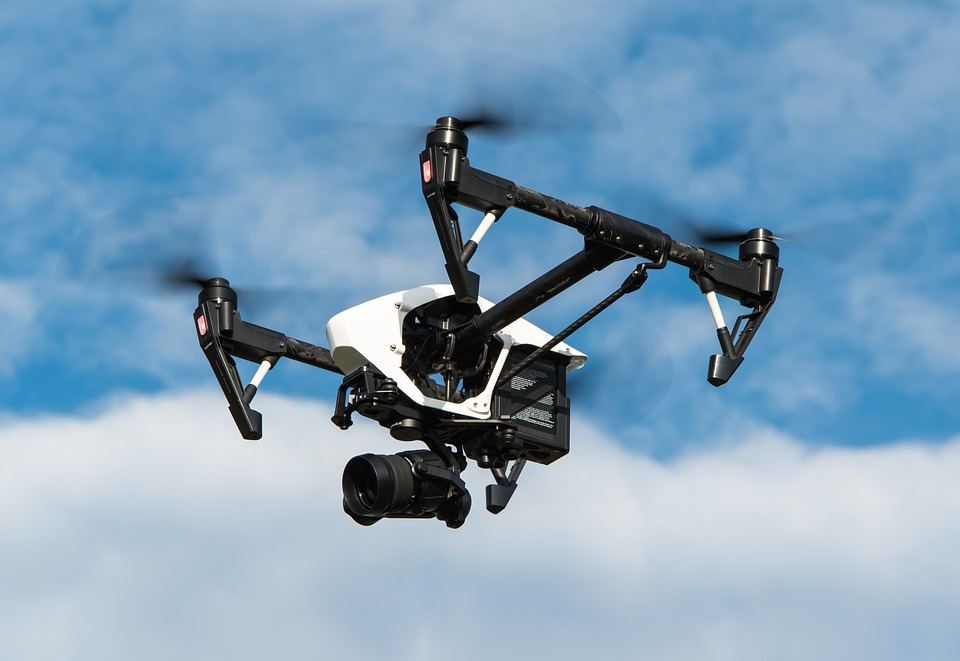 The future may mean total loss of privacy and complete transparency, as drone cameras are becoming more prevalent in every aspect of our lives.
Disruption has reached almost every aspect of public safety and technology is changing everything. Heard about drones? Welcome to the world of the future where there is total transparency.
Drone technology is great but it is important to remember that now, and in the future, it is best never to think that no one is watching. Drone cameras are disrupting privacy and there is ample proof that drones will be even more prevalent in the near future.
According to an April 2017 report from the Center for the Study of the Drone at Bard College, more than 374 state and local police, sheriff, fire and emergency departments acquired more drone technology in 2016 than all previous years combined. Drones with cameras can be found in so many places it may be easier to list the places where they are least likely to be used. The technology allows cameras to look around corners, under bridges, in heavy foliage and throughout large expanses of land. It can be used for all types of surveillance, data gathering and reporting. Drones are the future.
Local law enforcement officials are accessing grant programs to purchase drone technology and emergency personnel and first responders are benefitting in numerous ways. Drones provide clear pictures of hazardous situations and they assist with weather-related events, such as hurricanes, flooding and landslides. Drones also find missing people and locate stolen cars and equipment. They are even being deployed to inspect bridges.
The use of drones is not all that simple though. There are very restrictive Federal Aviation Administration (FAA) regulations and it is time-consuming and difficult to get approval for their use. Then, someone must be trained to operate a drone. There are restrictions about where they can fly and there are rules that must be followed. In spite of it all, however, even private citizens are purchasing and using drone technology.
Public perception is divided. Some citizens strongly object to the surveillance or, as they describe it, the spying aspect of drone technology. And, prison officials say that drones are capable of and often used to deliver phones, cash, drugs and even weapons to inmates. Prison officials are eagerly purchasing drone detection technology. Amazon wants to deliver packages to a homeowner's front porch via drones.
Minnesota's Department of Transportation (DOT) uses drones for bridge inspections. DOT officials say that if drones can do the job, an abundance of money can be saved and bridges will be inspected more often. Drone cameras give inspectors the ability to view structures in real-time and detect temperature changes in concrete. The DOT will deploy drone technology full-time in 2018 if the final testing this spring is successful.
The Moraga-Orinda Fire District in California is developing a program for its newly obtained drone, a quadcopter with a camera. It has the ability to record 4K videos and shoot 16MP images. That makes it perfect for creating firefighter training videos, documenting district assets and events, assisting with fire investigation documentation and mapping vegetation for hazard reduction sites.
The Duluth Police Department in Minnesota recently received approval from the FAA to use drones for official police activity. The department purchased four drones and plans to utilize them for tasks such as searching for missing persons, tracking suspects or detecting suspicious devices. The plan is to have one drone-trained officer on every police shift. Interestingly enough, Minnesota Power is also using drones to inspect rooftops and look for power inefficiencies.
The Stillwater Emergency Management Agency in Oklahoma has acquired three drones for use in emergency management situations. The drones were purchased with funding from the federal government. In Massachusetts, State Police officials announced a new state-of-the-art drone that will be used to help investigators reconstruct car accidents. The department plans to use the drone to survey, photograph and measure car crashes with the benefit of being able to clear scenes and reopen highways to vehicles much faster.
The Indiana DOT purchased drones for testing, inspecting, mapping, surveying, overseeing work zone progress as well as emergency responses. Not only are the agency's drones capturing video and high-quality photos, but they are also capable of live streaming, which may be particularly useful in emergency and disaster situations. The agency believes the drones will reduce costs significantly while keeping workers out of high-risk locations.
In Washington State, the DOT used aerial drones to evaluate and survey a landslide that had closed State Highway 503. Because of the continued instability of the slope, engineers have not been able to physically inspect the site. The drones were able to monitor the site and collect data that will be used for an upcoming contract for debris removal and hillside stabilization.
There is no doubt that drone technology is good…but, it's best to remember that the drone camera hovering overhead or peering around a corner may never be obvious.
—
DISCLAIMER: This article expresses my own ideas and opinions. Any information I have shared are from sources that I believe to be reliable and accurate. I did not receive any financial compensation in writing this post, nor do I own any shares in any company I've mentioned. I encourage any reader to do their own diligent research first before making any investment decisions.