Historic landmark luxury hotel in Bangkok to undergo $1.1B redevelopment
Being part of an increasingly competitive industry, Dusit Thani, one of Bangkok's most famous landmark hotels, has decided to undergo full redevelopment.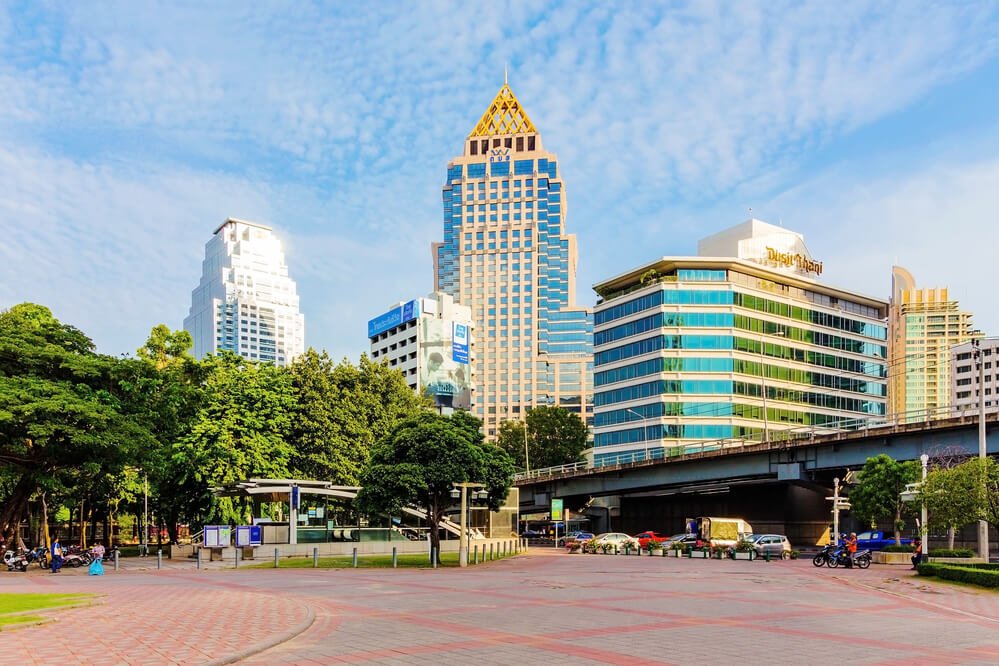 In an attempt to adapt and get by with an industry where posh and luxury rooms can be rented for as little as a $100 per night, a landmark luxury hotel located in Bangkok has decided to go under redevelopment and renovation.
A necessary change
One of Bangkok's most famous go-tos for an immediate dose of five-star luxury, The Dusit Thani Bangkok hotel is reportedly closing in a month's time for a redevelopment that will cost $1.1 billion. Per the hotel's announcement, the redevelopment will be a major one, with the hotel having office, retail and residential spaces when it re-emerges, as well as half the amount of rooms it currently has, per Bloomberg.
Speaking in a recent interview, Dusit Thani Pcl Chief Financial Officer Naroingchai Wongthanavimok said, "We got a lot of complaints about tearing down our iconic hotel, but it's necessary. We really can't compete with other luxury hotels given the intense competition in this industry."
Narongchai also noted that for the long-term, Dusit Thani also plans to expand overseas revenue by looking for opportunities to purchase hotels in Europe that they can use to help carry the hotel's iconic name and legacy in Bangkok.
The redevelopment venture is a joint project in partnership with Central Pattana Pcl, which, back in May this year, took almost 23 percent stakes in Dusit Thani.
Dusit Thani Bangkok preservation efforts
In line with the hotel redevelopment, Dusit International has also partnered with Silpakorn University to launch a new project that will help preserve the architectural and artistic heritage of its flagship hotel.
Called "Preserving Dusit Thani Bangkok's Artistic Heritage," the project will see Silkaporn University preservation experts carefully identify, document, dismantle and preserve key items with a historical and artistic value from the hotel, which they will use again for the hotel's reopening come 2023. Additionally, data and photographs of the project will also be used in the development of a digital book that visitors and guests can look at should they wish to see the building's original design and rich history.
Speaking at the press for the project's launch, Dusit International Vice Chairman and Chairman of the Executive Committee Chanin Donavanik said, "I believe our past is our inspiration for a sustainable future, and I am delighted we could partner with Silpakorn University for this unique project."
Originally, the hotel was supposed to hold its last day of operations last Aug. 16 this year, although the closing time has been extended to allow Dusit, as well as its partners, more time to add even greater value to what will become the rebirth of the hotel. The project will be opening as part of a THB36.7 billion landmark mixed-use project to be built in partnership with Central Pattana.
Originally opened back in February 1970, the hotel pioneered five-star hospitality influenced by authentic Thai values and opened a new era of tourism for the city, back when it still didn't have a name in the map.
The hotel will hold its last day of operations on January 5, 2019.
(Featured image by DepositPhotos)