Email marketing trends taking place right now
It's now a trend to not send out too many emails.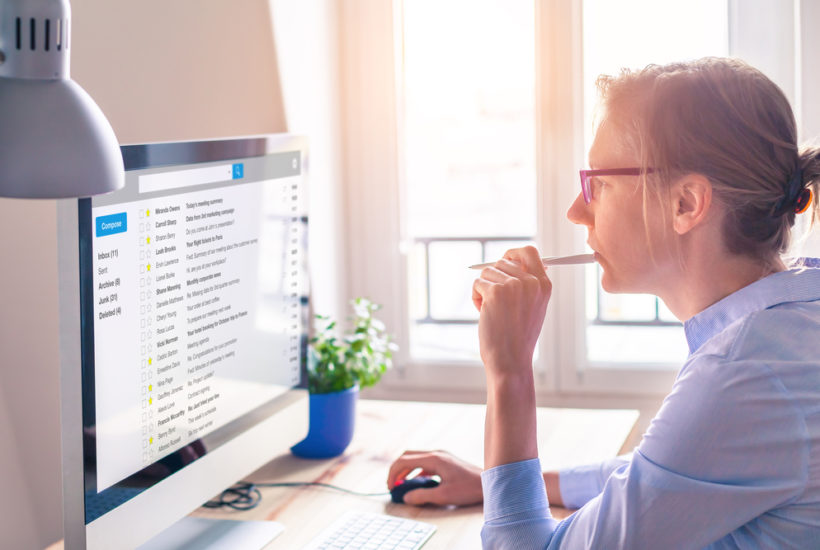 Email marketing can boost engagement quickly if it's done the right way. Think about it. Imagine sending out a newsletter to 50,000 people you have on your list.
These are all potential readers and buyers so you want to make sure every email you send out is constructed the right way. I always like to start by doing a quick search online, and finding resources in email marketing. This will provide me with a foundation on what are great practices before sending out a message. After, you can start to try different things with your subscribers to see what works, and what doesn't.
Today, I'll be going through some of the top email marketing trends taking place. I recommend you start to implement these trends the next time you send out a message.
More value
Email marketing is very competitive so it's important every message you send provides enormous value. The topics you write about are most probably covered by other bloggers because it's very competitive online. For you to stand out, it's important you provide incredible value each time you send out a newsletter.
There are specific types of content I've found that perform better than others. Case studies tend to provide the most value because they are systematic and show the users how to save a lot of time and money marketing. However, here are some more newsletter ideas you should pay close attention to.
Smaller frequency
It's now a trend to not send out too many emails. This causes a lot of clutter for people so they tend to unsubscribe if they feel overwhelmed by your follow-ups. I recommend only sending one email newsletter per week where you summarize all the content you've written for the week. This way the subscriber can go through the list of content published, and click on the one they want to read.
Responsive
A lot of people are checking emails on their mobile phone so it's important your messages are responsive. The good news is that almost every email marketing service provider has tweaked their interface to be responsive. All you need to do is prepare your message, and click send. The message will automatically be formatted for mobile phones.
Avoid signing up for a service that hasn't made the shift to mobile-responsive newsletters.
Interactive emails
With email marketing, you can do so much more to increase your engagement quickly. The days of having the subscriber go to your website to fill out an offer or quiz are slowly going away. You can now embed a quiz and/or survey within the email message so the subscriber can engage right away. This increases conversions because people need to do less work to get value.
Do some research on Google, and find what type of interactive messages have the highest conversions. From the top of my head, it will either be survey and quizzes, however, every niche is different.
Creative pop-up windows
You can design opt-in forms which are a lot more creative than before. For example, you can time how long it will take before the form pops up, and how many times someone will see it within a day, week, and month. The reason this is so cool is that it allows you to test different variations allowing you to find ways to increase your conversions. By trying different newsletter popup windows, you'll know how and when you should display them.
Final thoughts
These are the recent trends in email marketing so see how you can fit them into your next newsletter blast. By making these changes, you'll not only increase conversions but readership too.
(Featured image by NicoElNino via Shutterstock)
—
DISCLAIMER: This article was written by a third party contributor and does not reflect the opinion of Born2Invest, its management, staff or its associates. Please review our disclaimer for more information.