Enjoy web development success with the best UI/UX design
When it comes down to web development, UI and UX design play a key role. A right call to action is vital to boost the conversion rates.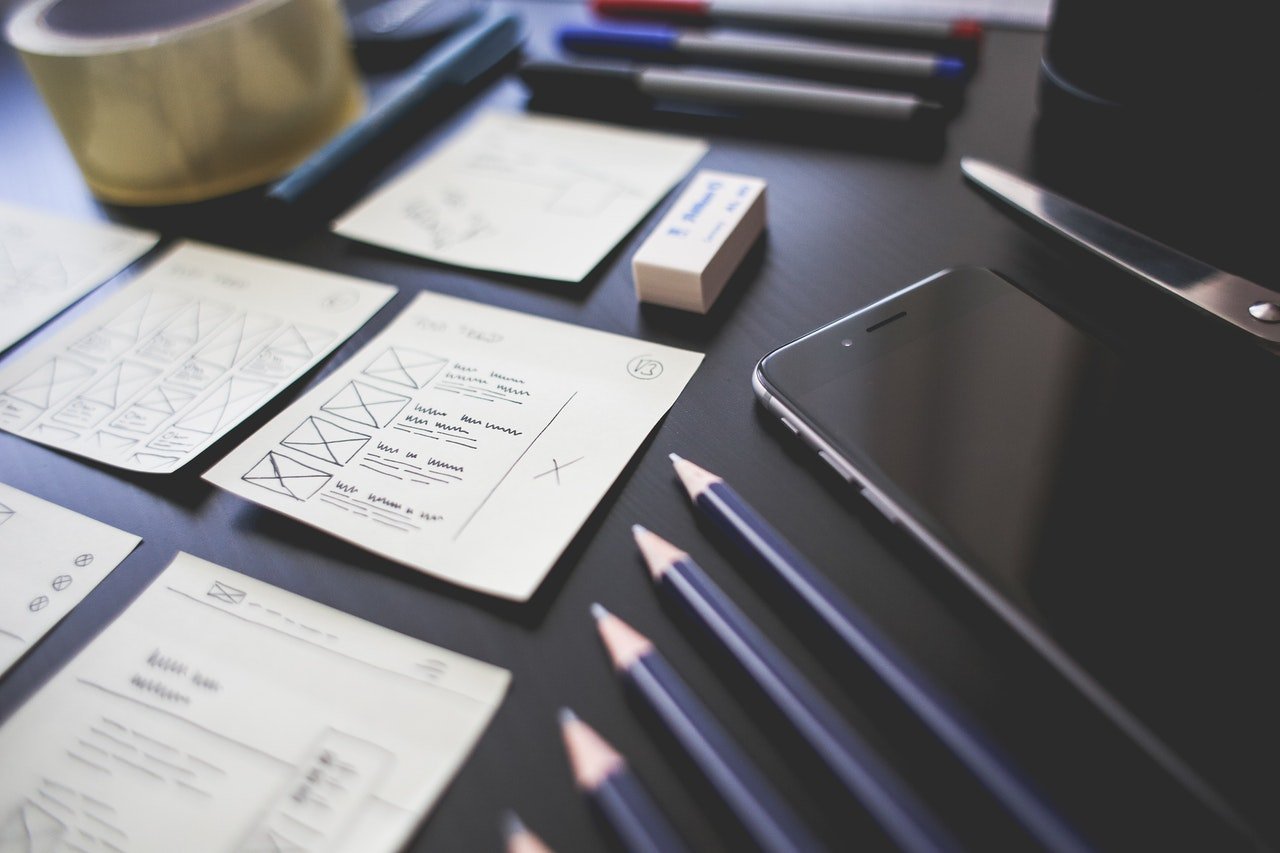 Without an excellent UI or user interface, a website fails to deliver a better user experience that is crucial for the impending success of any business. However, keeping up with the latest and best UI and UX design trends as well as implementing them in web development, custom website development services face various challenges. They have to adapt according to changing realities and demands of the users. Now they have to visualize the importance and scope of UI and UX design in business websites. To obtain better results, web designers have to make significant efforts to create an entirely new and appealing website.
They have to look for best UI/UX design trends as well as layouts in mind to meet the needs of the customers. Here we present the best tops for web development with best UI/UX design.
1. Mobile friendliness
Well, you have certainly heard about responsiveness concept. It is the most significant part of offering a better user experience. As a UI and UX designer, you need to follow certain UI design principles and also consider the preferences and choices of the users. However, it isn't necessary that all of the users can only access your site from their own desktops. They might access them on their mobile devices like tablets and smartphones. In this mobile age, the users like to access almost anything on their smartphones. Hence, when you are deciding to design a business website, you need to create mobile-friendly features. With this important addition to your own website, you can certainly see significant changes in the business results.
2. Using appealing images to attract user's attention
We are quite aware that attractive layout, as well as content, significantly improve the user interactivity with the website. Images are another aspect which plays a vital role in achieving the user's attention at first look. Hence, having unique images is among the best ways to get users attracted to your website. It also enhances the visual hierarchy as well as increases the users. You can easily manage it by inserting relevant text on the images that clearly mention the actual purpose and meaning of your business service.
3. Inserting a call to action
Web development isn't only about creating and placing a great content or layout in it. It is how you can actually attract the visitors' attention so that they can easily take advantage and benefits of your services. In this particular context, an appealing call to action (CTA) plays a key role in taking the customers to the relevant pages, which are on your website. An attractive CTA needs to be composed of compelling phrases or words for attracting the attention of the users and prompting them to take action. To achieve better user interaction, you can simply add words like "contact us," "buy now," etc. This appeals the users to take action instantly.
4. Improving page load time
The speed of the website is a crucial factor in the success of any website. In case you are worried about achieving a better conversion rate then you can't simply ignore it. As a significant aspect of web development, the time to load a page is quite important. If your users find it quite slow as well as sluggish, then they can go to some other options which are easier to use as well as navigate, and leave your website.
As a web designer, you need to implement different speed enhancement tactics to improve the page load capability significantly.
5. Testing and improvement of UI
After the completion of the designing process, it is vital to test and improve its efficacy. To improve the user experience, a web designer needs to carry out user-interface testing. It also ensures that the functions of UI are properly identified as well as free from any kind of defects.
Along with this, it is important to include checking of different design elements like screen checking, utilizing different controls like toolbar, menu bar, fonts, icons, buttons, content, etc., to actually know whether they believe the input of the user or not, and where different corrections are duly required. A good custom software development company carries out exhaustive testing of UI to improve the user experience.
6. Importance of content
The vitality of right copy or content for your user interface can't certainly be ignored. However, when it comes down to design, you have to make right and effective use of the space that is available to use and also ensure that whatever content you have added is certainly in line with the requirements of the audience. Hence, it isn't just about the quantity of the content which matters, the quality of the content matters even more. Often, you need to make engaging and compelling content and also ensure that it actually offers vital information to your visitors and answers to different questions that they have. By breaking your content in headings, subheadings, small paragraphs, and highlighting, your viewers can easily scan the web pages. Hence, you need to make the content user-friendly.
7. Responsive design
With the growing importance and significance of responsive design, interface designing will be absurd if responsive design practices aren't considered. As a UI designer, it is vital to know how efficiently you can design a responsive UI which utilizes flexible layouts, cascading style sheets, images, media queries and more. Therefore, for successful web development, it is important that you are aware of the best practices related to responsive web design and also follow it. It will assist you in offering your users with optimal experience across different devices.
Conclusion
Web development has transformed over the years. There are various new trends which are appearing when it comes down to UI and UX design. These trends are significantly redefining the web development in recent times. You need to consider mobile friendliness and responsive design of your website. Make sure that the content is relevant and page load time is low. Testing and improvement of UI need to be carefully done. Introducing the right call to action is vital to boost the conversion rates. All these tips will help you in becoming a successful web development company.
—
DISCLAIMER: This article expresses my own ideas and opinions. Any information I have shared are from sources that I believe to be reliable and accurate. I did not receive any financial compensation for writing this post, nor do I own any shares in any company I've mentioned. I encourage any reader to do their own diligent research first before making any investment decisions.