Falling marketing costs, falling engagement: What's the story in mobile gaming?
App store downloads have been phenomenal during COVID-19 lockdowns, jumping by over 26% year-on-year. Yet at the same time, user engagement metrics simultaneously dropped by a disproportionate amount. Something is happening in mobile gaming, and Leaf Mobile is onto it. Recognizing that something deeply human is missing from many titles, their market-beating Q2 results prove it.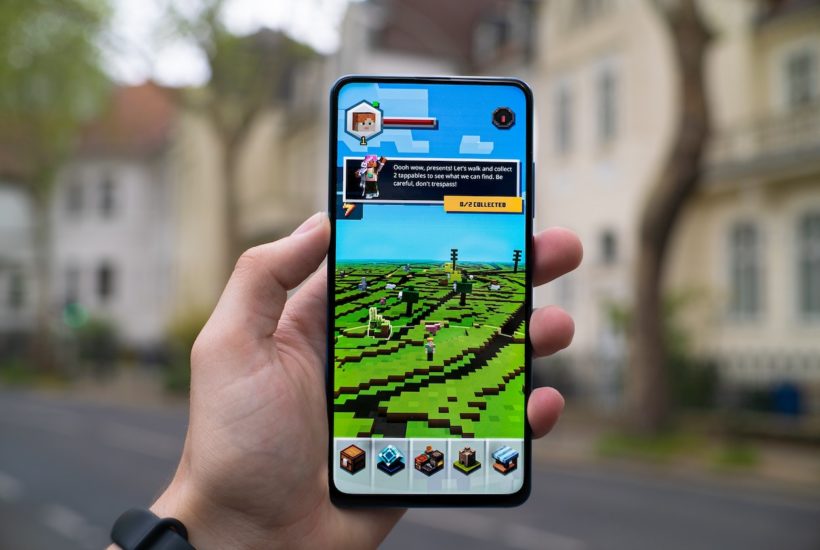 The Cost Per Install (CPI) for mobile games has dropped to record low prices this year, according to data collected by Liftoff, a leading mobile app marketer. While this may be good news for mobile game developers like Leaf Mobile Inc. (TSX: LEAF, OTC: LEMLF, FRA: 4WI), plummeting engagement rates and a 24% increase in install-to-purchase costs have dampened the news for others.
With the impact of the global COVID-19 crisis playing heavily on these figures, they should not come as a surprise. Confined populations flocked to the app stores during lockdowns, resulting in a 1H bump of 26.1% in first-time app installs compared to the same period last year. Advertising costs also plummeted during the crisis, with the Cost Per Mile (CPM: the cost per one thousand ad impressions) of social ads bottoming out at well under one-fifth of their January average.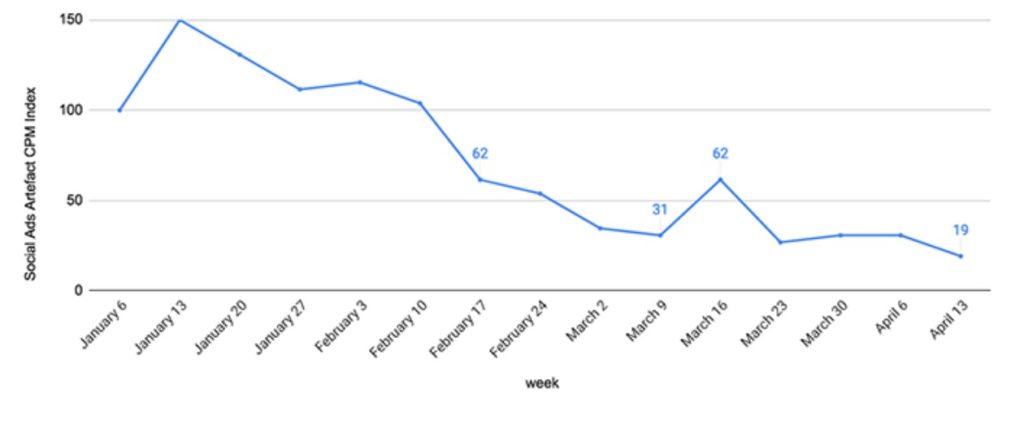 Leaf Mobile delivering as mobile gamers demand more engaging games
Although gamers have had more time on their hands than ever this year, engagement rates have fallen to almost a quarter of what they were at this time last year. In this light, the exploding first-time app installs figure is more a reflection of gamers searching for quality than it is indicative of a desire for quantity.
For countercultural game creators like Leaf Mobile, this has been a real boon. As users have not only upped their gaming intake but also upped their quality expectations, Leaf has grown their first-half revenue by 74%. Leaf achieved this phenomenal revenue growth in spite of an industry-wide drop in conversion rates which, year-on-year, tumbled from 12.3% to 3.3% for install-to-register, and from 47.7% to 25.7% for install-to-IAP (In App Purchase).
A key component in Leaf Mobile's success here is their heavy emphasis on narrative-based gameplay. At the same time, other mobile game producers are stuck in the past, rehashing out-dated formulas.
A brief evolution of gaming
Traditionally, games have often been rather one-dimensional. For a good chunk of video gaming history, a player has moved a character through a series of levels. As players made progress, the levels got increasingly difficult. Eventually, the player got to defeat a big boss and pat themselves on the back. Aside from a slap-dash narrative in which, say, a bad guy abducted a princess who then required rescue, the games offered little else aside from a test of skill.
This same formula has permeated through generations of games. From classics like Mario Bros.—to which the previous princess narrative was a reference—right through to recent years with games like Angry Birds, where a corny birds vs pigs scenario provided a background for why birds were slingshotting themselves at pigs. All of these games play off the same skill-based "simple narrative, advance through the levels" formula.
This era of gaming was, of course, a big step forward from the early days. Although rapid advances in graphics and sound design were still being made way back then, the peak of the early years still only culminated in games like Pac-Man and Space Invaders; games with no narrative interest with all of their emphasis placed on high scores.
But, as time has progressed and advances like the revolutionary open-world design introduced by GTAIII have made themselves felt, the emphasis has remained centred on skill-based gameplay at the expense of narrative.
In recent years, however, gamers have become increasingly bored with these formulas. Now, the current trend is towards an increased emphasis on narrative-based games which sees a player progress through a rich and engaging story more so than just a series of levels. Forward-thinking game studios are now following the trend and offering immersive experiences that are beginning to rival literature and cinema.
Recipe for success: how Leaf Mobile keeps its users hooked while others see rapid user attrition rates
Hardware differences aside, mobile gaming is no different from any other form of gaming. Despite this, it has always lagged behind, quite significantly, when compared to its console and PC based counterparts. Historically, this difference could be attributed to the lack of demand for mobile games. For the longest time, they were relegated to the ranks of second class citizens; largely novelties for killing five minutes of time whilst standing at a bus stop.
The early days of mobile gaming, which took place at the same time as the open world revolution was happening in PC and console gaming, harkened back to the late-70s/early-80s era style of games. Purely skill-based games, like Nokia's infamous snake game, were a great novelty at the time, but poorly suited to extended gameplay sessions.
The astute reader will also have already picked up the decades-long gap in release dates between Mario Bros. and Angry Birds; the latter being a mobile game from the last decade.
However, novelty can only last so many years before that alone is no longer enough to keep a gamer's attention, and this is where Leaf is leading the pack. Helping evolve mobile gaming beyond the novelty phase, Leaf has won gamers over by weaving engaging narratives through their latest release cannabis game, Cheech & Chong Bud Farm.
Leaf Mobile benefits from Cheech & Chong's storytelling
Cheech & Chong are a comedy duo who, much like video games, rose to prominence during the 70s and 80s. The pair, who became famous for their comedy routines and, eventually, their films, are credited with pioneering the stoner film genre.
Now, in a partnership with Leaf Mobile, Cheech & Chong have applied their decades-long storytelling experience to the video game industry. Arguably one of the great advances in the space, it's a move which accelerates the blurring of lines between genuinely immersive experiences, like literature and cinema, and video games.
Leaf Mobile's look back helped them leap ahead
At our core, humans are storytellers: It's one of our fundamental social characteristics. Yet, somehow, as we've integrated technology into our lives, we've forgotten this and replaced narrative with novelty. Like some other forward looking game studios in the console and PC space, Leaf recognised this fundamental disconnect from our humanness, just before mobile gamers themselves started realising something was missing as well.
While at first it may have seemed illogical to use a couple of stoner hippies to promote a video game, it makes perfect sense when we remember that video games are more than just technology. The same revolution happened in cinema, where the novelty of a moving image quickly lost its appeal, and it's happening in mobile gaming.
Now, other mobile game producers are left playing catch up. Leaf Mobile are already advancing work on their second title which promises to be another user-engaging narrative-driven release. The only thing that's going to change is the celebrity name they're partnering up with. B-Real, the Cyprus Hill Rapper.
—
(Featured image by Mika Baumeister via Unsplash)
DISCLAIMER: This article was written by a third party contributor and does not reflect the opinion of Born2Invest, its management, staff or its associates. Please review our disclaimer for more information.
This article may include forward-looking statements. These forward-looking statements generally are identified by the words "believe," "project," "estimate," "become," "plan," "will," and similar expressions. These forward-looking statements involve known and unknown risks as well as uncertainties, including those discussed in the following cautionary statements and elsewhere in this article and on this site. Although the Company may believe that its expectations are based on reasonable assumptions, the actual results that the Company may achieve may differ materially from any forward-looking statements, which reflect the opinions of the management of the Company only as of the date hereof. Additionally, please make sure to read these important disclosures.