Woman to Watch: Fidelity Investments CEO Abigail Johnson
The president and CEO of Fidelity Investments, and the chairwoman of Fidelity International, Abigail Johnson is a leader in the business world.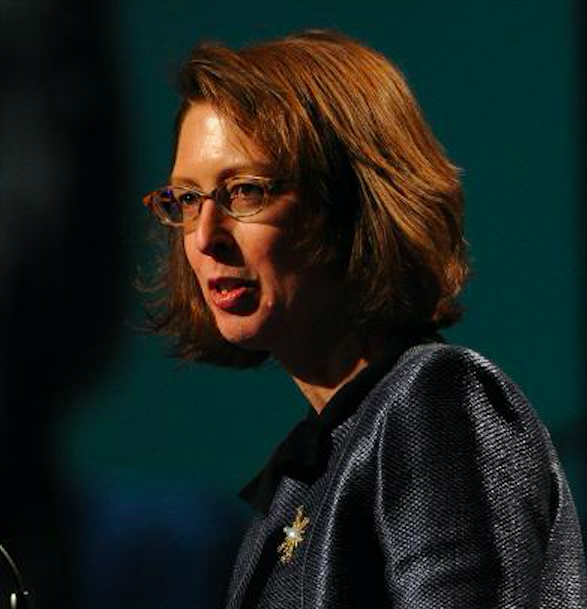 Abigail Johnson is the president and CEO of Fidelity Investments, an American financial services corporation, and also serves as the chairwoman of Fidelity International, its international sister company. Last year, she was included in Forbes' 100 Most Powerful Women list, where prominent female figures such as German Chancellor Angela Merkel and U.K. Prime Minister Theresa May are also included.
Johnson's road to corporate excellence has been paved by her family as her grandfather, Edward C. Johnson II, established Fidelity. However, she did not get to where she is today that easy because she still climbed her way up the ranks, which would be an inspiration for women aspiring to have a career in finance.
Johnson's early life
Johnson was born on December 19, 1961, in Massachusetts' capital, Boston. Her father is former Fidelity CEO and Chairman Edward "Ned" C. Johnson III, and her mother is Elizabeth Hodges Johnson.
Little is known about Johnson's early life as similar to her father, she likes to be discreet. In an interview with Fortune, she described her parents as "happy, well-adjusted people" and stated that they inspired them to follow their passions, just like they did. When it comes to her education, she earned her bachelor's degree in art history from the Hobart and William Smith Colleges back in 1984.
Entering Fidelity Investments
Johnson then became a consultant for Booz Allen Hamilton, a management consulting firm in 1985. After her one-year stint there, she finished her Master of Business Administration course at the Harvard Business School and followed it up with her employment at Fidelity Investment, becoming one of its stock analysts, a job that her father also started in the company.
The young Abigail showed great performance in her position, and she eventually became a portfolio manager, where she helped the company provide excellent quality of its services to its clients. She then received a promotion to an associate director position in 1994. A year after her promotion, her father divested his shares of Fidelity, and people began speculating about her father possibly grooming her to be his successor.
In 1997, Johnson took on the role of senior vice president, and three years later, she was appointed as the new president. She was in charge of Fidelity's investment operations, and during her term, she encouraged her managers to become risk-takers.
Despite a period of declining market shares, Fidelity stood its ground and even recovered some of the lost clients after making more investment options. Johnson even created a new era in the company, where it became more focused on providing excellent service to its customers. The company's mutual funds earned $100 billion under her management.
Johnson then became Fidelity's new CEO after her father stepped down from the position to retire while keeping her position as its president.
In the internal memo, Ned Johnson wrote, "Along with our senior team, we will work together to strengthen Fidelity's industry leadership and to innovate in ways that enhance the experience we provide to our customers."
Dealing with sexual harassment and bullying in the workplace
During Johnson's tenure as CEO, there were reports of sexual harassment and bullying in the Fidelity office. It even resulted in one of the top-performing fund managers, Gavin Baker, to be fired from the company by Johnson herself after receiving a complaint from a 26-year-old female equity research analyst.
Almost two weeks after Baker's termination, a video message of Johnson was released in the company. She stated in the video that "we have no tolerance at our company for any type of harassment. We simply will not, and do not, tolerate this type of behavior, from anyone."
When asked about the issue, Johnson considers this as "extremely important," and she wants her employees to report immediately should more issues arise in order to address them and prevent more occurrences.
Almost two months later, Johnson then relocated her office closer to the Fidelity headquarters so that she could monitor her employees and keep the workplace free from any form of harassment.
Johnson's decision to move her office shows her dedication in taking down and removing the culture of harassment and bullying in the workplace, further reinforcing her influence in a male-dominated industry like finance.
Becoming one of Massachusetts' wealthiest people
Earlier this January, Johnson joined the list of 30 wealthiest persons in Massachusetts, obtained and compiled by AffluenceIQ. She is in second place with her net worth of $16 billion. Sheldon Adelson, the Las Vegas Sands Corporation CEO and a fellow Boston native, is in number one with a $35.4 billion net worth.
Johnson's father Ned gets the third spot with his net worth of $8 billion, while Lone Star founder John P. Grayken placed fourth with $6.5 billion. Rounding out the top five is The Kraft Group CEO Robert K. Kraft with $6.2 billion.