Woman to Watch: Film director and producer Ava DuVernay
Film director, producer, and distributor Ava DuVernay is one of the most active women in Hollywood today.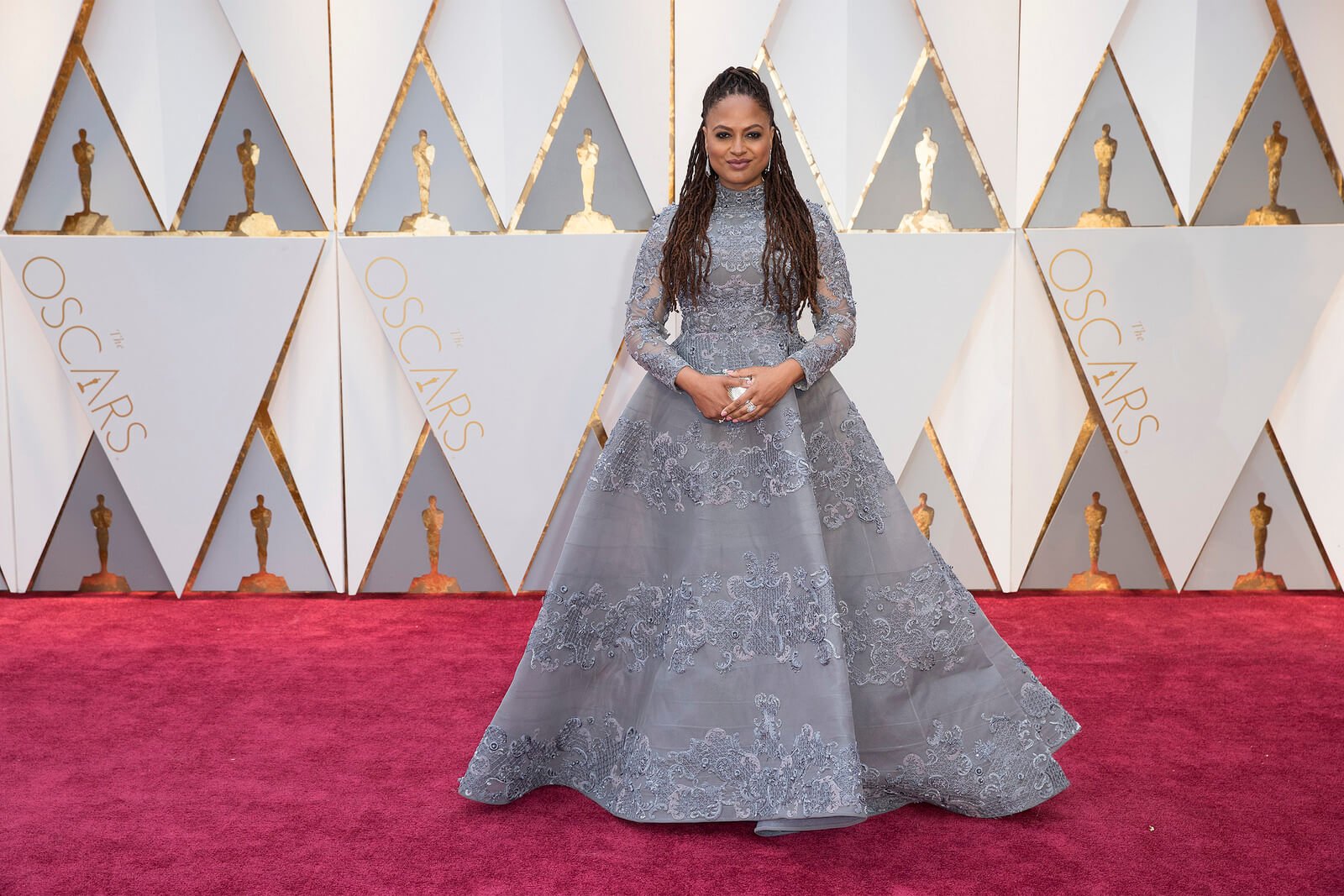 Ava DuVernay's name and career may have been unheard of, but she received significant attention when "Selma," a historical drama film based on the voting rights protest marches from Selma, Alabama, to Montgomery that occurred in 1965, was released in 2014. Critics raved not only about the film and the performance of lead actor David Oyelowo as Martin Luther King, Jr. but also about the directing talents of DuVernay, establishing a strong career for the filmmaker.
After "Selma," DuVernay has been active in the film and television industries, with an ongoing television series and a fantasy adventure film to be released in 2018. She has also been involved in removing sexual harassment in an office environment and making the entertainment industry a better place for women, and just like "Wonder Woman" director Patty Jenkins, who is also one of the women to watch in 2017, DuVernay's rise to success in her industry is also an inspiration, making her a woman to watch this year.
DuVernay's early days
DuVernay was born on August 24, 1972, in the Californian city of Long Beach. She is the eldest of five children, and she was raised by her mother Darlene and stepfather Murray Mayes. Darlene and Ava's biological father were divorced because he abused her emotionally.
The young Ava attended Saint Joseph High School in Lakewood, and she then finished a double major in English and African-American studies at the University of California, Los Angeles.
A career in film and television was not DuVernay's first choice, surprisingly. She was first interested in journalism following an internship at CBS News. During her internship, one of her assignments was to assist in covering the famous murder trial of O.J. Simpson. However, she lost that interest and shifted to publicity.
After finishing her college studies, DuVernay started her career as a publicist in numerous firms. In 1999, she then proceeded to establish her own agency called the DuVernay Agency, and it focused on marketing films and television shows for African-American viewers.
Venturing into film
Ten years into her career in public relations, DuVernay once again changed her career path and went to directing and directed her first short film in 2006 called "Saturday Night Life." She then made her directorial debut with "This Is the Life," a 2008 documentary revolving around artists in the alternative hip-hop scene, and followed it up with documentaries aired on television.
Two years later, DuVernay released her first feature film, "I Will Follow." The film tells the story of a young woman mourning the death of her aunt after battling cancer, and after its release, it garnered critical acclaim and received an African-American Film Critics Association Award for Best Screenplay. It was also nominated for Best Screenplay and Best Director categories at the Black Reel Awards and for the Outstanding Independent Motion Picture category at the Image Awards.
The aspiring director gained more recognition when she made "Middle of Nowhere," her second feature film, in 2012. Similar to her previous directorial effort, this film also won the hearts of critics, and DuVernay received a Directing Award in the dramatic film category at the Sundance Film Festival, among other awards, that same year.
DuVernay also had a hand in television shows when she directed an episode in the third season of "Scandal," a popular political thriller series starring Kerry Washington and created by "Grey's Anatomy" executive producer Shonda Rhimes, in 2013.
Breakthrough success
2014 marked the biggest year for DuVernay's young film career thanks to her directorial effort in "Selma." The movie not only was critically successful but was a financial hit as well, and it further catapulted and solidified her filmmaking career when "Selma" got a Best Picture nomination at the 87th Academy Awards.
However, DuVernay's absence in the roster of Best Director nominees became controversial because of the roster not being racially diverse. Not being nominated in the said category did not bother her because she did not expect to be a nominee anyway, but David Oyelowo not being a Best Actor nominee affected her.
When she was nominated at the 72nd Golden Globe Awards in the Best Director category for "Selma," she became the first female African-American to receive such a nomination.
After the success of "Selma," DuVernay released a documentary entitled "13th." This Academy Award-nominated film is named after the 13th Amendment to the United States Constitution, which eradicated slavery in the country, and it explored the themes of race, mass incarceration and the American criminal justice system.
Current and upcoming projects
In 2015, DuVernay collaborated with actress-producer Oprah Winfrey to develop a drama series called "Queen Sugar" based on author Natalie Baszile's eponymous novel. The series, premiered in 2016, was DuVernay's first time as a showrunner of a television show and Winfrey's first acting role on her network, the Oprah Winfrey Network (OWN).
"Queen Sugar" already concluded its first and second season in 2016 and 2017, respectively, and OWN announced in July 2017 that it has renewed the show for a third season.
The following year, Disney selected DuVernay to helm the film adaptation of "A Wrinkle in Time," a 1962 fantasy adventure novel written by American author Madeleine L'Engle. Jennifer Lee, the writer and co-director of hit animated film "Frozen," wrote the script.
The film features an ensemble cast, including frequent collaborator Oprah Winfrey, Reese Witherspoon, Mindy Kaling, Storm Reid, Gugu Mbatha-Raw, Zack Galifianakis, Levi Miller, and Chris Pine, and it will be released in 2018.
"A Wrinkle in Time" marked another milestone for DuVernay as she became the first woman of color to direct a live-action film with a $100 million budget. She was the third in terms of female directors in general, with Kathryn Bigelow for "K-19: The Widowmaker" and Patty Jenkins for "Wonder Woman preceding her.
Distributing films
Aside from directing and producing, DuVernay also ventured in distributing films when she established the African-American Film Festival Releasing Movement (AFFRM), now known as ARRAY, in 2010. The distribution company aims to screen black-theme movies in commercial cinemas, and its first film was "I Will Follow."
As a way to raise funds for ARRAY, DuVernay conducted an online symposium called the "Rebel-a-Thon" on Twitter. Fellow directors like Ryan Coogler, John Singleton, and Gina Prince-Bythewood participated in the event, and actors David Oyelowo, Kerry Washington, and Jessica Chastain were some of the supporters.
Winning the Visionary Award
Back in December 2017, the Producers Guild of America (PGA) chose DuVernay to be the winner of the 2018 Visionary Award. The organization picked her because of her dedication in bringing the works of underrepresented filmmakers into the public and for her socially relevant films.
The director-producer will be awarded during the 29th Producers Guild Awards on January 20, 2018. The Beverly Hilton Hotel in Los Angeles will serve as the event's venue.
Time's Up movement
Amid the turmoil in Hollywood concerning sexual harassment, unequal pay and discrimination, female writers, producers, agents, directors, executives, and actresses unite to send a message of sexual harassment being rampant all over the world and establish an initiative named Time's Up.
This initiative aims to bring a change in any workplace with the help of goals such as starting a legal defense fund providing assistance to women and men in reporting incidents of sexual harassment in the office and making statutes to abolish sexual misconduct. It also aims to promote the cause of equal representation of women of color and the LGBTQ+ community in the mass media entertainment industry.
DuVernay was one of the signatories of the open letter of Time's Up along with prominent female figures such as Shonda Rhimes, Jennifer Lawrence, America Ferrera, and Reese Witherspoon. The letter stated that it is time to end the unequal treatment of women in workplaces led by men.
When interviewed by InStyle about the movement, DuVernay said that the name somehow creates this urge of instilling change in a workplace culture filled with inequality, harassment, and intimidation.
DuVernay also said that the movement does not focus solely on women working in Hollywood. The initiative seeks to support women from industries beyond film and television as well because it has become this societal and cultural concern, globally speaking, and it wants to change that particular norm.
(Featured image by Disney – ABC Television via Flickr. CC BY-ND 2.0)