How to find the cheapest gas when you travel
Fuel prices are rising, but travelers can still find the cheapest gas. Here are some new tricks you can use to fill up for less.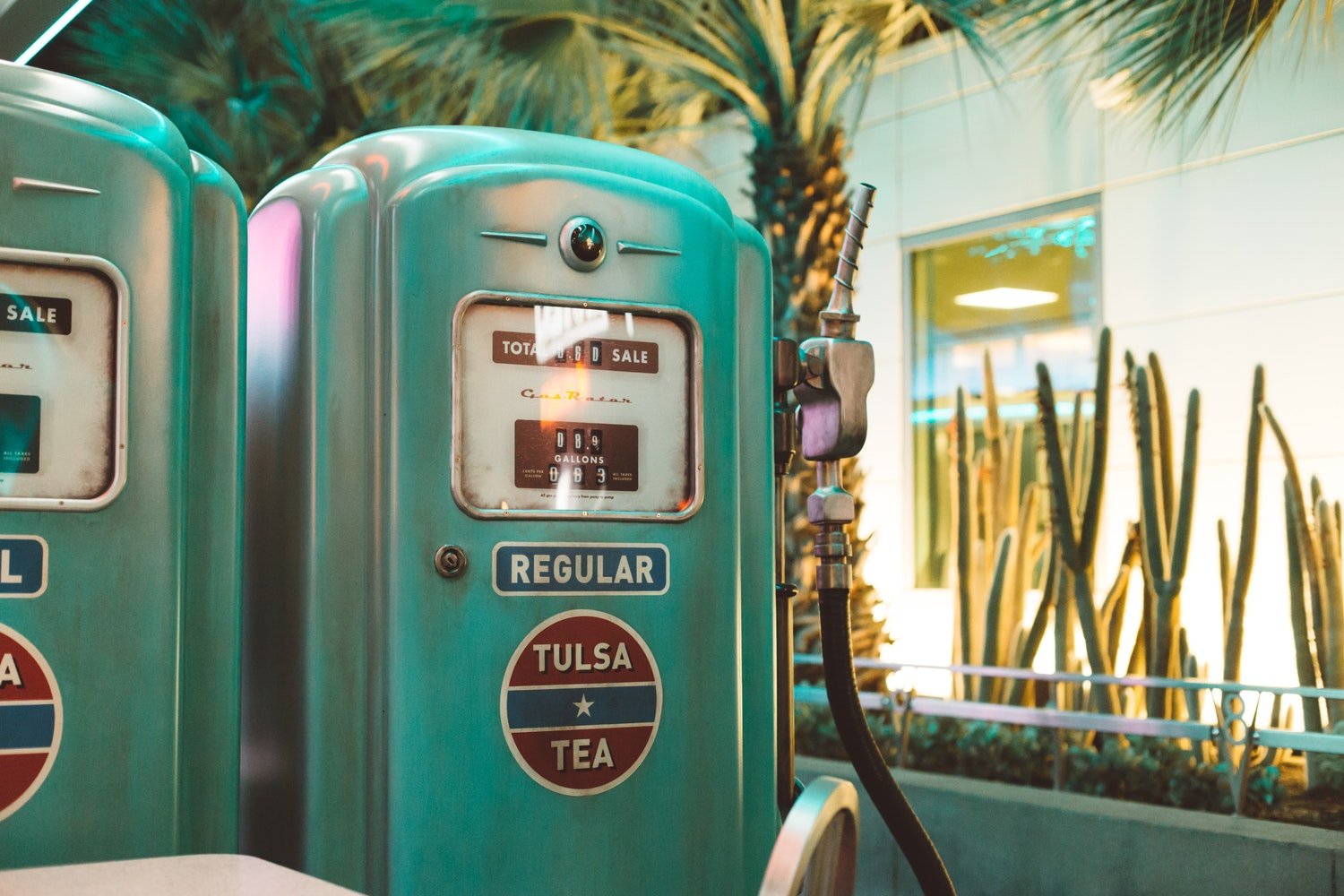 Fuel is expensive, but the tricks travelers use to find the cheapest gas have remained constant for years. They include favorite apps such as GasBuddy, plus common-sense strategies like avoiding service stations on busy highways.
But as energy prices edged higher this summer, many motorists wondered: Is that it? Are there any new ways to fill up for less?
As a matter of fact, there are.
For example, did you know the day of the week may determine whether you get the cheapest gas? Now, more than ever, grocery store memberships and payment methods are also important to shave a few pennies, or dollars, off your rising fuel bill.
This is no trivial matter if you're on the road. A new consumer survey by Market Force Information, a retail consulting firm, found 73 percent of respondents said gas prices determine where they stop along the highway or continue to a cheaper location.
Timing is everything for gas prices
You probably already know that gas prices rise and fall based on demand. GasBuddy publishes a historical chart that updates every day on its site so that you can see the fluctuating rates. This summer, during the height of the driving season, gas prices hovered near $3 a gallon.
But did you know gas prices vary by day even at a single location? Maybe you've seen the varying prices on the gas station billboards as you drive by. I know I have. Experts say you can time your gas purchases to take advantage of these swings.
"Many gas stations raise their prices on Thursday afternoons in anticipation of long weekend road trips," says Marc Diana, CEO of MoneyTips, a financial advice site. "Beat the rush and save money by heading out earlier in the week instead.
"You can also wait for prices to fall, as they usually do after periods of high demand. But that kind of maneuvering can be counterproductive, say veteran travelers such as Darius Nabors, who works for a university in Charlottesville, Virginia. Nabors spent more than a year exploring America's national parks. On longer drives, he sometimes had to wait an extra 20 to 30 miles to save 10 cents a gallon on gas. It also meant he had to plan ahead so he didn't run out of fuel.
"Quite frequently I wanted to spend less time looking for gas and more time driving so that I could get to my next location and spend time in a national park," he says.
In other words, don't obsess about timing gas prices—you could waste valuable vacation time.
Membership has its privileges
Warehouse clubs are another often overlooked source of gas price savings. Gas stations operated by BJ's, Costco and Sam's Club offer savings of several cents per gallon. And unlike some of the merchandise in the stores, which have to be purchased in bulk, you can buy as little or much fuel as you like.
"In my experience, Costco is typically up to 10 cents per gallon cheaper, plus they pay you a percentage back on all of your purchases at the end of the year, including gas," says Jeff White, a financial analyst for FitSmallBusiness.com. "It's one of the best gas deals in the country, and if you can take advantage of it, then you should."
I'm a big fan of Costco, too. So is everyone else in my neighborhood. The lines at its gas station are often so long that they disrupt traffic. The ARCO station across the street gets a fraction of the business. It might have something to do with those pesky debit-card fees.
There's just one problem. Warehouse clubs are not roadside attractions. If you're on a long road trip, you need to look long and hard to find one. The distance you drive to find Sam's Club may not always be worth it.
Choose the right credit card to find the cheapest gas
As White already hinted, the right card can help you save, too. I'm no advocate of gaming credit cards, but if you have a choice between a card that will offer a discount and one that won't, it's a no-brainer.
"If you're going to pay for gas, you might as well use a credit card that gives you cash back for those gas purchases," says Janet Alvarez, an editor for Wise Bread, a personal finance site. "Some cash back credit cards offer as much as 3 percent back on gas. Other cards offer reward points that you can redeem for gas purchases."
Of course, you should only use a credit card if you are paying the full balance each month, she adds. Otherwise, no amount of cash back will make up for the interest you're paying on the debt.
You don't need a credit card or a membership card for a discount. My Safeway card offers up to 20 cents off the regular price of gas, and it also lets me accumulate "points," which I try to avoid. I'm shopping for groceries, not gambling. Still, the Safeway card costs nothing, and the discounts are real.
Gas prices will probably ease as the summer driving season comes to a close. But you can save even more money by buying at the right time and place and by using the right card. See you on the road.
Even more ways to find the cheapest gas
Ask a local

: Although it may seem like an awkward question, residents know how to find the cheapest gas. Marilyn Nenninger, a retired executive assistant from St. Louis, says local insights can save several dollars or more per tank. "Gas prices can vary anywhere from 10 to 20 cents per gallon from one municipality to the next," she says. "It's almost always more expensive close to an Interstate or major highway or thoroughfare."

Find a better app

: Joel Holland, an avid RVer who runs Harvest Hosts, a network of hosts for recreational vehicles, likes iExit Interstate Exit Guide, which automatically finds you and the direction you are traveling, and then shows you upcoming exit distances, along with what gas stations are available and the price at each. "I've saved hundreds of dollars using this app to find the perfect exit," he says.

Find cheap gas gift cards

: That's the advice of Florida-based road-tripper Shaun Spellman. He shops for discounted gas gift cards on eBay or Gift Card Granny, which can save him between 7 and 10 percent. "We know we'll be spending the money regardless, and it doesn't take much effort to buy a gift card," he says.
—
DISCLAIMER: This article expresses my own ideas and opinions. Any information I have shared are from sources that I believe to be reliable and accurate. I did not receive any financial compensation for writing this post, nor do I own any shares in any company I've mentioned. I encourage any reader to do their own diligent research first before making any investment decisions.