How to leave a great first impression on potential business partners
It may be cliched that first impressions last, but it's true, especially if you're trying to establish a partnership with another entrepreneur.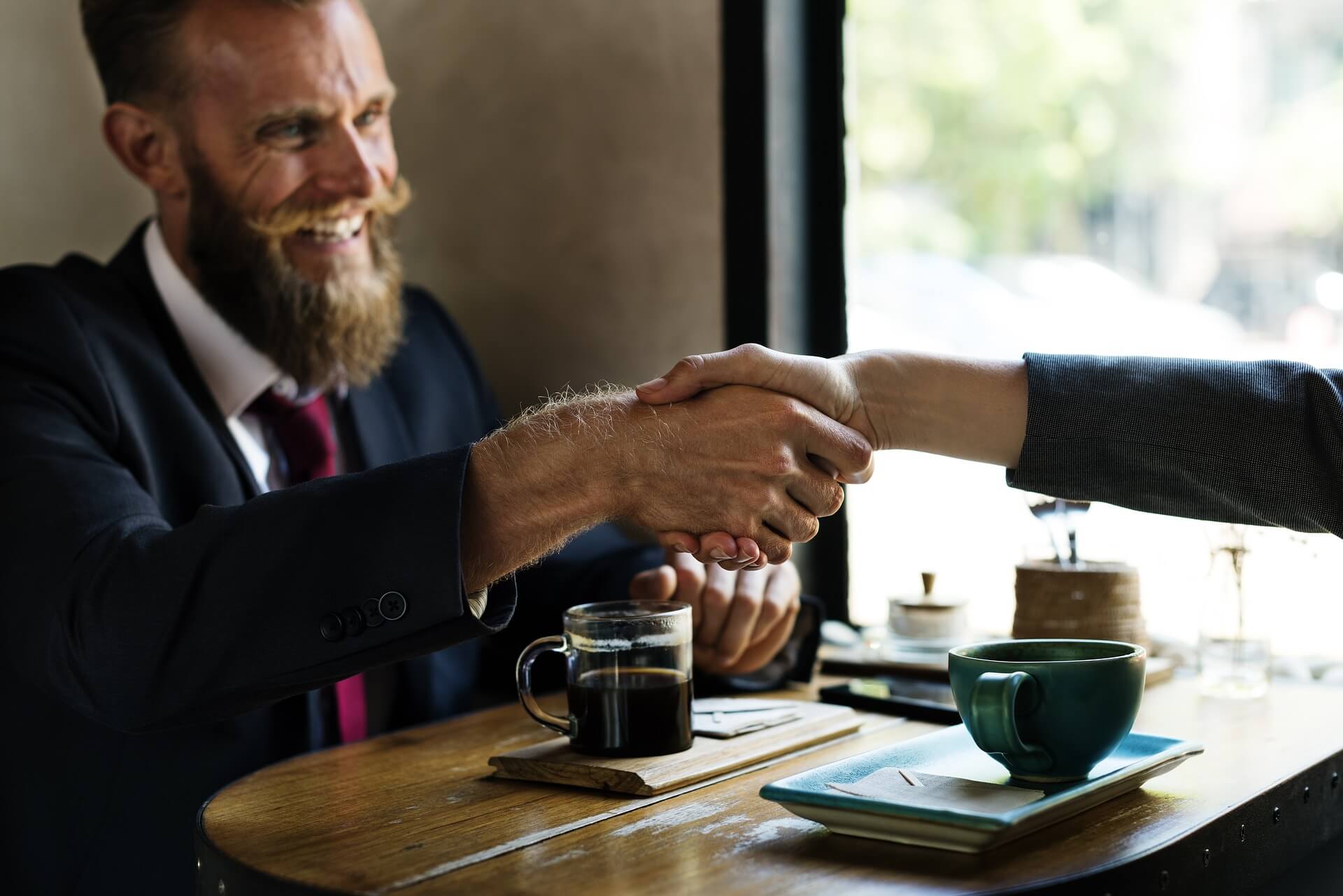 There is no second chance to make the first impression. In those first few seconds we spend with someone new, we make more judgments about the other person's characters and professionalism than we want to admit. What's more, that first impression is difficult to shake off afterwards. If you want the people you meet at business events to see you in the best possible light, you need to make sure every block falls in its place. Here are a few useful tips.
Present a firm handshake
A wavering person or a cold-squid handshake leaves no good impression. On the other hand, (pun intended) if you show confidence, others will subconsciously perceive you as someone they can rely on. A nice, firm handshake that doesn't linger too long is all you need. Extend your hand with a genuine question and let people talk.
Show interest
You don't want to introduce yourself in a pitch. That approach will make you seem like a door-to-door salesman. Instead, ask the person you are speaking with to tell you more about themselves. Listen to what they have to say about what they do, and if and when needed, shift the conversation in a more personal direction. Get them to think about something that made them happy recently and their positive feelings will be projected onto you. People are happy when you show interest in them, and the fact that they can talk to you about themselves will help you adjust your pitch in the future.
Keep a professional appearance
There is no need to purchase expensive designer suits to look like a million dollars. A few classic timeless pieces can become a mainstay of your wardrobe. One thing to keep in mind is that you should dress for your partners' comfort, not yours. If you are meeting with a group of high-profile bankers, a dark suit will keep you in the game. On the other hand, if you are meeting with a group of designers, it is all right to take a more creative approach that will show off your personal style.
Maintain eye contact
While having a firm handshake and looking smart are both very important for the first meeting, maintaining an eye contact during a conversation is essential. Focusing your eyes on an individual is a sign of undivided attention, and doing so while someone is talking can fortify an instant relationship. By allowing the other person to see how much you care about learning more about them, you will make a lasting connection.
'Why' is more interesting than 'what'
Start a conversation by telling them why you do what you do. Keep in mind that why you love something is more interesting than what you actually do. Expressing personal preference and inclination can change the direction of the conversation and help you connect with someone on a more personal level. You might be doing the same thing as hundreds of others, but if your 'why' is unique and compelling, it will make you stand out. And, of course, remember to ask about their 'why' as well.
Be a valuable contributor
The key is in striking the right balance between making a contribution and talking too much. Don't interrupt other people when they are talking. There is no room for personal disagreements in a business meeting. Avoid conflicts and keep your interaction professional, concise and to the point. Meandering discussions can easily get you off the track. Set an example by sticking to the agenda if you are the one who called the meeting. If other participants stray off the topic, politely redirect them back on the right track.
Prepare a presentation
Write down what you want to say and then practice saying it out loud. Widely popularized by HBO's Mad Men, a somewhat clichéd elevator pitch is still a powerful presentation frame. Basically, you mold everything you want to say about your business in a time equal to one elevator ride. The presentation itself is also a great opportunity to give away some gifts that could promote your business. Some of the best gifts are the small trinkets that people can use on a daily basis, and there you can place your logo or an inspirational motto of your firm. This isn't difficult, because all you have to do is find cheap printing services and you are ready.
Eyes on the prize
Business events can often be overwhelming. Do your homework and find out about the events and the participants you can expect to come across. Learning about the people you meet and their businesses will not only show that you are determined to make a relationship, but it will also allow you to prepare and ask questions that will make them think twice.
New entrepreneurs often make a mistake of talking too much about themselves and their products. People grow tired of hearing about other people. Engaging the other individual on an authentic level and showing genuine interest in them, will get them to remember you and your business.
—
DISCLAIMER: This article expresses my own ideas and opinions. Any information I have shared are from sources that I believe to be reliable and accurate. I did not receive any financial compensation in writing this post, nor do I own any shares in any company I've mentioned. I encourage any reader to do their own diligent research first before making any investment decisions.