From paint to copper: What the first miners in the world looked for
Before today's mining exploration companies dug for precious metals and stones for global consumption, the earliest miners looked for things that fed their spirituality and lifestyles.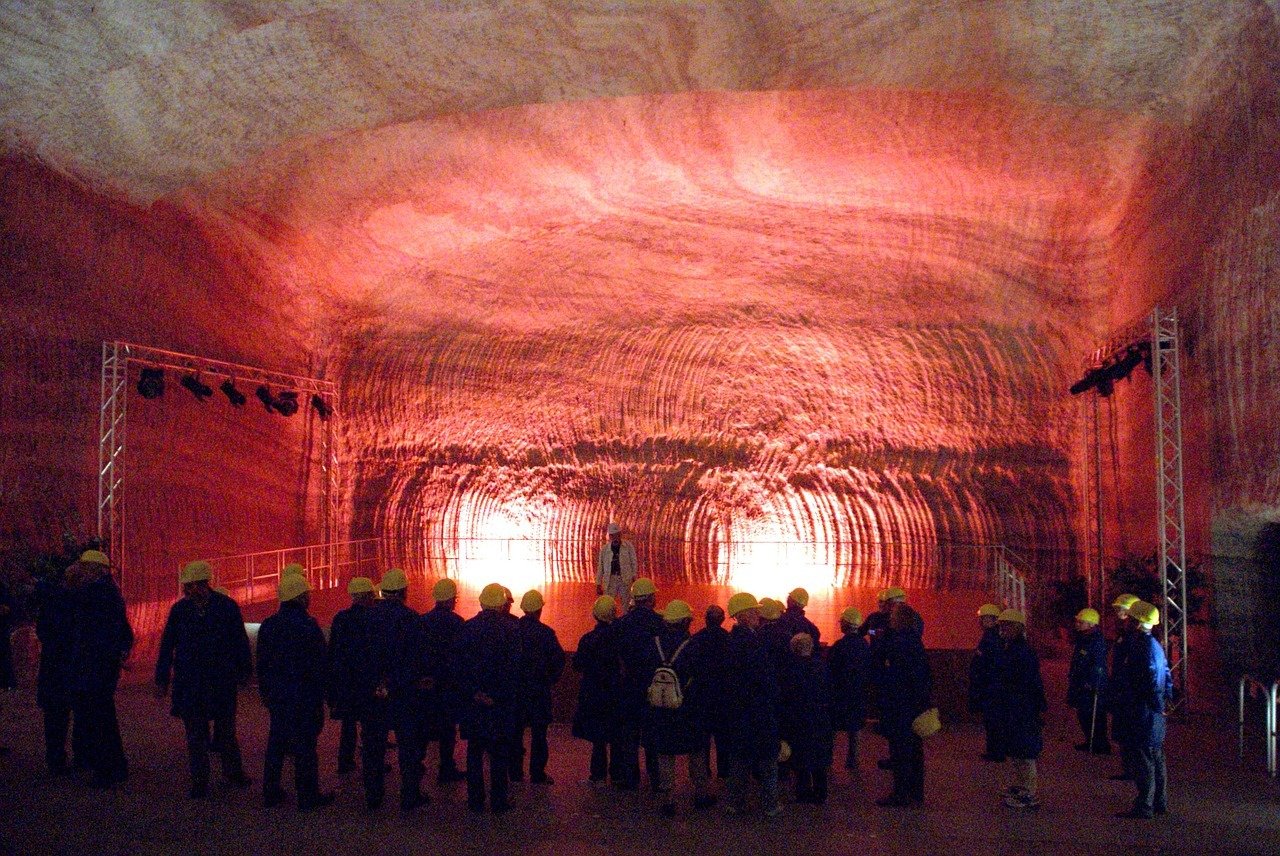 Mining is one of the oldest industries in the world. Let's take a look at what mining regions across the world mined thousands of years ago:
Kingdom of Swaziland. The history of mining began more than 100,000 years ago in the Kingdom of Swaziland, where inhabitants  dug through a cliff face tunnel (later called the "Lion Cave") that was 25 feet wide, 30 feet deep, and 20 feet high for red ochre. According to historical records, 50-100 tons of red ochre, a substance used by local tribes to paint their bodies for rituals and gatherings, were extracted and moved regularly from the site. Little did the people of Swaziland know that their search for body paint started the first mining operation in history.
Egypt. The Egyptians pioneered advancements during their time, and they were also the first ones to mine for flint for their weapons and tools. The earliest evidences for flint mining were discovered in the Nile valley where the mining shafts were discovered. These shafts date back to 38,000 to 33,000 BC, though it was believed that mining in Nile Valley had started even earlier. Miners from of Qena and Nazlet Safaha dug for flint 50,000 years ago, while inhabitants of Nazlet Khater and Beit Allam started their flint quarries over 60,000 years ago.
Ancient Egyptians mined malachite as well and used it for ornaments and pottery. Between 2613 and 2494 BC, turquoise and copper were mined at Wadi Hamamat, Tura Aswan and other Nubian sites situated on the Sinai Peninsula. Egypt produced a huge amount of gold during this period. Greek historian Diodorus Siculus recollected that the Nubian mines were the largest and most extensive mines during the Ancient Egyptian era.
France. The Castel-Merle Valley in Dordogne, France was considered the heart of the mining during the Paleolithic period. Early miners in the Valley sought woolly mammoth ivory and soapstone for the area's large-scale bead making factory. These beads were woven into clothes and were also sold in different parts of Europe.
Austria. The oldest salt mine in the world is located in the mountain village of Hallstatt, Austria, in the Salzkammergut region. It has been producing salt for 7,000 years, a legacy which is believed to be started by a Neolithic man who discovered and obtained salt in area.
How early miners did their work
Prehistoric miners relied deeply on shaft sinking. Shallow shafts that go deep as 300 feet were commonly used in northern France and southern England in the Neolithic period. To dig the shafts, miners used wedges and picks carved from deer antlers, and shovels made from the shoulders of oxen. The miners brought back what they found in these shafts using leather bags and wicker baskets—which were usually carried by one or two men.
Diodorus Siculus said that the Egyptians employed fire-setting to break down rocks containing gold, while the English and French used the process to facilitate the use of their hand-made tools. Miners doused the heated rocks with water so they can be shattered easily with copper bars and wedges.
Back then, miners had little to no ventilation and only relied on manually waving a canvas at the mouth of the mining shafts to usher in fresh air. Early miners also used metal chisels and hoes, and excavated circular shafts that had footholds across the walls for mobility.
Surely, modern mining has come a long way from digging holes with footholds and primitive excavation methods. Standards are set high nowadays, as demonstrated by Amur Minerals Corporation's (OTC:AMMCF) Kun-Manie project in the Russian Far East. Apart from that, governments now have stringent rules for mining firms before they can even commence production at their projects.
Amur Minerals CEO: Securing licence 'just a matter of time'
—   
This article may include forward-looking statements. These forward-looking statements generally are identified by the words "believe," "project," "estimate," "become," "plan," "will," and similar expressions. These forward-looking statements involve known and unknown risks as well as uncertainties, including those discussed in the following cautionary statements and elsewhere in this article and on this site. Although the Company may believe that its expectations are based on reasonable assumptions, the actual results that the Company may achieve may differ materially from any forward-looking statements, which reflect the opinions of the management of the Company only as of the date hereof. Additionally, please make sure to read these important disclosures.