Gauguin's Tahitian daydream that led to a $300 million painting
During his early days in Tahiti, Paul Gaugin painted "When Will You Marry?" or "Nafea Faa Ipoipo", one of the most expensive paintings in history.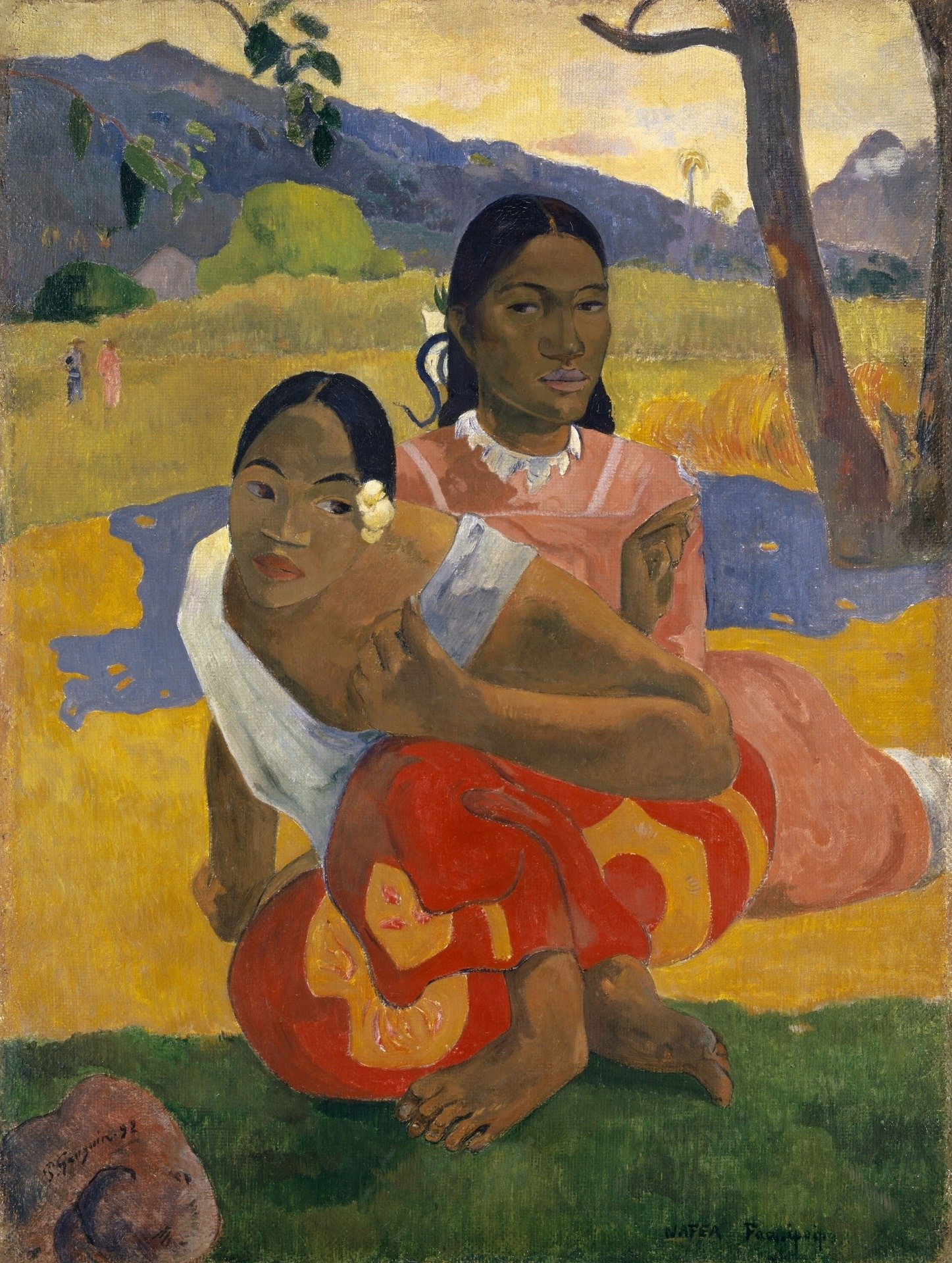 You can purchase a number of things with $300 million. It could be a couple of yachts, a hilltop mansion, a skyscraper, plane tickets to fly around the world (or even your own airplane or jet), and a collection of fine cars.
You can also take home a single painting. A Paul Gauguin painting that dates back to 1982 called "When Will You Marry?" was sold for an astounding amount of $300 million, trumping the previous record holder, the $250 million-worth "The Card Player" by Paul Cezanne.
Though Gauguin is considered to be one of the post-impressionist masters, industry experts believe that $300 million is too much for the painting. The painting was displayed for nearly 500 years in Kunstmuseum in Basel, Switzerland before it was said to have been acquired by oil-rich country Qatar, with the intention of displaying it in a museum. It was reported that Qatar had spent over $1 billion in purchasing art to fill "Qatar Museums," with work from the likes of Damien Hirst, Mark Rothko, and Andy Warhol.
"It is an amazing picture but $300m seems a huge amount of money. But in the Impressionist market a few 'megapictures' will always fetch over $100m," Phillip Hoffman, the founder of the Fine Art Fund Group, was quoted as saying by The Independent.
But the purchase makes sense as it suggests that art is increasingly becoming one of the best forms of investments to allocate one's wealth.
"People see art as a fantastic long-term store of wealth. People think if they buy the best you'll never lose money and in times of crisis you will get it back, whereas holding the yen or euro could be a disaster," explained Hoffman.
The painting shows two women sitting on a bed of grass, with one donning missionary clothes looking on to the other, a Tahitian woman, in the foreground. The Tahitian woman was wearing a flower behind her right ear, suggesting her readiness for marriage.
Though the imagery suggests a simple scenario, it's one inspired by Gauguin's pursuit of an "edenic paradise" where he could live and breathe art. A younger Gauguin who lived in France as a stockbroker wouldn't have created this masterpiece had he not followed his heart and left everything behind, including his wife and 5 children, to chase his dreams of becoming a painter.
In 1891, Gauguin moved to Tahiti and traveled outside the capital to live a life with the natives. It was in the village of Papeete that Gauguin chose to stay put. Papeete was home to many European settlers like Gauguin, and the artist found solace in living without limits and societal expectations. He felt that he was finally fulfilling his idealistic dreams after deciding to leave his life in France.
"When Will You Marry?" or "Nafea Faa Ipoipo" was one of the paintings that Gauguin created during his early days in the village. Gauguin frequently painted exotic Tahitian women, including the local he had taken as a wife, Teha'amana, whose beauty he highlighted with bold colors. The abundance of Europeans in Papeete prompted Gauguin to incorporate their presence in the painting, to provide a great contrast.
"This is an iconic Gauguin; it's beautiful. He is certainly among the most sought-after painters in the world," noted art historian Ben Street to The Telegraph.
(Sources: 1, 2, 3, 4, 5. Featured image is When Will You Marry? by Paul Gauguin, 1892. Courtesy of Wikimedia Commons.)