New generic methadone hydrochloride drug gets FDA nod
A generic methadone hydrochloride drug that's non-addictive has just been approved for medical prescription.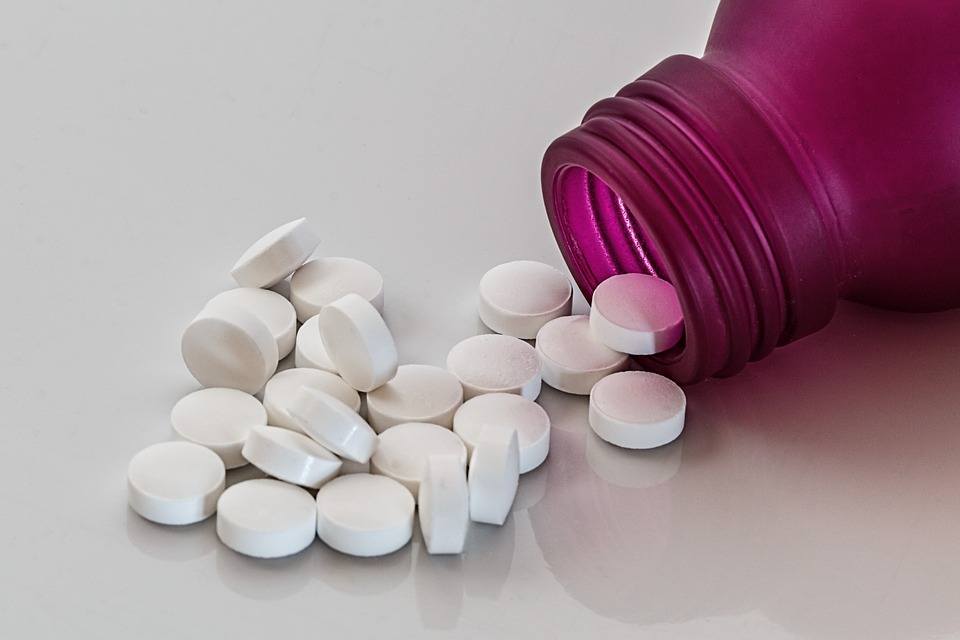 An abuse-deterrent opioid drug recently got the approval of the U.S. Food and Drug Administration (FDA) in what's considered to be a landmark move against drug addiction in the country.
Elite Pharmaceuticals' abbreviated new drug application (ANDA) for generic methadone hydrochloride, consisting of 5 and 10 mg tablets, received FDA approval amid growing concerns of opioid addiction, Nasdaq reported.
Methadone is used to relieve pain that requires daily dosage and regular treatment. The Elite drug is now seen as a breakthrough and an effective alternative for people who need pain regulation but is currently suffering from opioid and other morphine-like addiction. The medication should work hand in hand with the appropriate social and medical therapy.
Elite assigns Glenmark Pharmaceuticals, Inc. in the sale and distribution of its methadone drug, while Elite works on the manufacturing and licensing. Elite is valued at $30 million in annual retail sales, along with most of its generic products.
Elite CEO and President Nasrat Hakim shared, "I am pleased to receive FDA approval for our methadone ANDA filing. We expect methadone to be a key product for our marketing alliance with Glenmark Pharmaceuticals. This is our second product approval in the last 30 days. We have four additional ANDAs and an NDA for SequestOx™ currently filed with the FDA."
U.S. opioid problem
Back in the 1990s, some pharmaceutical companies claimed that opioids, often used to address chronic pain, is safe to use and won't cause adverse effects such as addiction. As a result, healthcare providers prescribed opioids on a regular basis.
What happened after was something that was hard to control: a widespread misuse and diversion of opioid medications before medical authorities concluded that these pain medications can actually lead to addiction. In time, the opioid overdose cases dramatically increased.
According to the National Institute of Drug Abuse in the U.S., based on its Q1 2018 report, over 115 Americans die every day due to opioid abuse. This figure includes those who suffer addiction from heroin, prescription pain relievers, and synthetic drugs like fentanyl.
The Centers for Disease Control and Prevention considers this as a national health crisis that has become an "economic burden" caused by prescription drug addiction, with total damages of around $78.5 billion a year.
Opioid overdose rates started increasing after the '90s boom, and in 2015, reports showed that opioid abuse caused the deaths of over 33,000 Americans. Some of the substances which caused this problem included illegal fentanyl (a very powerful opioid), prescription opioids, and heroin. Also in 2015, it was estimated that around 2 million individuals living in the U.S. were afflicted with addiction disorders due to misuse of prescription drugs.
To further elaborate the impact of opioid in the U.S., around 21 to 29 percent of patients who were prescribed opioids for chronic pain tend to misuse the drugs, and somewhere between 8 and 12 percent also develop an opioid use disorder, with 80 percent of heroin users first starting their addiction because of prescription opioids. Additionally, there was a 30 percent increase in opioid abuse from 2016 to 2017, and on average, 4 to 6 percent of people who have been abusing opioids switch to heroin if the problem is not controlled.
Opioid abuse deterrent
In the U.S., big cities had a 54 percent increase in prescription drug abuse cases for the past two years. This problem has prompted companies like Elite to search for solutions.
Elite Pharmaceuticals has been known for developing proprietary pharmacological abuse-deterrent opioid products, along with other generic drugs. The company's expertise lies in oral and controlled release products known to have high barriers to entry.
It currently has eight commercial products sold in the market, with two additional FDA-approved drugs awaiting formal launch. It also has four products filed with the FDA, as well as approved products that are now pending manufacturing site transfer.
When it comes to its abuse-deterrent opioids, Elite makes use of its patented proprietary technology and a once-daily opioid, which include sustained release oral opioids used for chronic pain.
Its drugs are targeted for two specific purposes: to provide regular relief for baseline pain levels and to avoid cases of drug abuse associated with opioid use.
The FDA has also released a new guideline concerning medicines for opioid use disorders to encourage the development of drugs to address opioid use disorders and opioid addiction. Included in the new guidelines are new clinical endpoints like patient-reported outcome measures and even significant changes in drug use patterns.