Global luxury fashion brands racing to cash in for Chinese New Year
The world's most popular fashion brands continue to flock towards China to sustain their revenue and achieve company targets.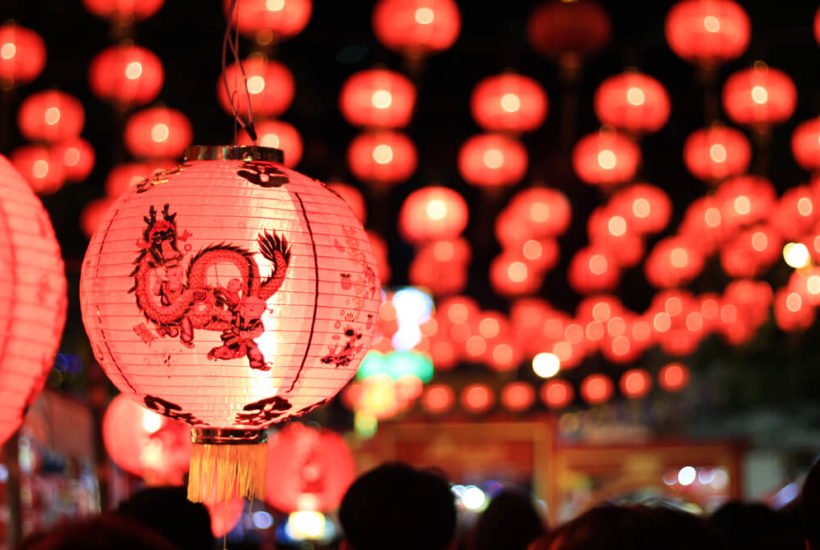 When U.S. President Donald Trump pushed so hard for his trade war with China, one of his rationales was that the economy of the Asian powerhouse was not really that strong as how the country has been claiming it to be. His administration said that China is merely preying over its trade relations with Washington that's why it became the world's second-largest economy.
The activities of the world's most luxurious brands, however, are telling a completely different story.
Gucci, Burberry, and Hermes said their sales in China remain to be their bread and butter. Prada had, in fact, opened seven new stores in the country in 2018. In the same year, Louis Vuitton also opened a store in Wuhan, Chaumet in Wuxi, and Hermes in Xi'an. In 2017, Louis Vuitton and Gucci both launched an online store focusing on the Chinese market while Hermes followed later in 2018.
Most recently, on Jan. 30, Louis Vuitton shares jumped after reporting consistently strong demand from China, particularly for its handbags. The French luxury brand said its Chinese sales are the major contributor to its successful quarterly earnings.
In contrast, Apple Inc., Caterpillar Inc., and Nvidia Corp. had all reported lackluster financial outlook. Apple reported quarterly revenue of $84.3 billion, a decline of 5 percent from the year-ago quarter. Last month, it informed investors of reduced 2019 fiscal outlook due to lower than expected sales in China. Caterpillar missed its profit target while Nvidia drastically slashed its guidance.
Perhaps, the strongest indication of China's clout over global luxury brands is its coming Lunar New Year on Feb. 5. For this year, the country is celebrating the Year of the Pig.
Weeks ahead of the celebration, the big fashion brands released merchandise and collectibles designed after the pig or the porcine.
Fashion brands rush to cash in for Chinese New Year
Chinese consumers make up for as much as $73 billion or almost a third of the international luxury market, according to a report released by McKinsey & Company in November.
With this, it's no wonder why big luxury brands have come up with these extremely creative products which portray the seemingly unattractive animal, the swine, to be the cutest creature of all – at least, for the Year of the Pig.
Swiss luxury watchmaker Vacheron Constantin released a limited-edition platinum timepiece with a swine design priced at $123,000 while Roberto Coin released a Piglet ring set in 18K gold adorned with pink sapphires.
Faberge's egg-shaped locket with a mini pig surprise inside is being sold for $8,200.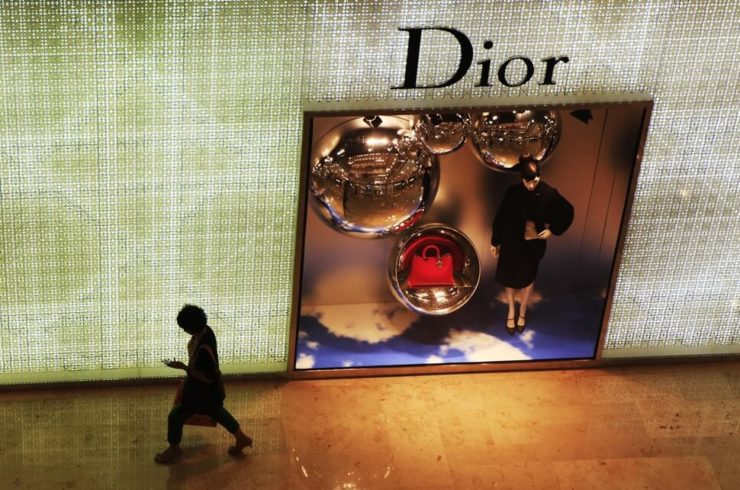 Johnnie Walker, meanwhile, released a special edition of Blue Label and Scotch Whisky for $250. The bottles were adorned with pig-inspired illustrations with the combined hues of white, gold and blue.
Bottega Veneta launched cute little pig key-chains for $490 while Louis Vuitton launched bag charms for $480 apiece.
Gucci flaunted its fun childish side with apparels designed with Disney's Three Little Pigs while Moschino used Warner Bros.' Porky Pig and Petunia Pig.
Baccarat released a collectible pig figurine sold for $390. Long Champ launched transparent bags with pigs inside while Estee Lauder released a collectible powder compact for $200.
The rise of the millennial Chinese
China is expected to surpass the U.S. as the world's largest fashion market according to McKinsey & Company's State of Fashion 2019 report.
A big driver to this is the emergence of the Chinese millennials who are raised by the most affluent Chinese clans. It would be recalled that China has long been under a one-child policy which means that these millennials are often 20 to 34 years old who is an only child to their wealthy parents. They now make up 30 percent of China's population.
"There is the emergence in China of a very strong upper class or upper middle class. And the difference is that now millennials from this middle and middle-upper class are absolutely not hesitant to buy luxury brands," Jean-Paul Agon, Chairman and CEO of cosmetics group L'Oreal, told Reuters.
The changing landscape of the Chinese luxury market
The McKinsey & Company's State of Fashion 2019 surveyed 270 fashion executives from 500 of the world's largest brands.
One important finding of the report is that China has been working hard to abolish the negative impression people give with the label "Made in China." The country, also, is no longer willing to welcome orders to make other fashion brands inside their factories. Instead, its big manufacturers are making names for themselves by launching their own fashion brands.
This changing attitude from the Asian powerhouse could indicate that its consumers will eventually drop international brands as its Communist government campaigns for strict nationalism.
Indeed, executives surveyed for the McKinsey report said there's a growing decline for luxury brands in some regions but the demand coming from the Chinese market compensate for them.
Perhaps what's most striking information from the report is that 64 percent of the executives believed that the U.S. fashion market is heading towards crash as it suffers volatility brought by the ongoing trade war with China which ironically was launched, U.S. President Trump.
—
(Featured image by DepositPhotos)