Elcora Advanced Materials Corporation offers the graphene needed to build the world of tomorrow
Elcora Advanced Materials (TSXV:ERA.V, NASDAQ:ECORF) is leading the charge to produce the raw materials necessary to transform life as we know it.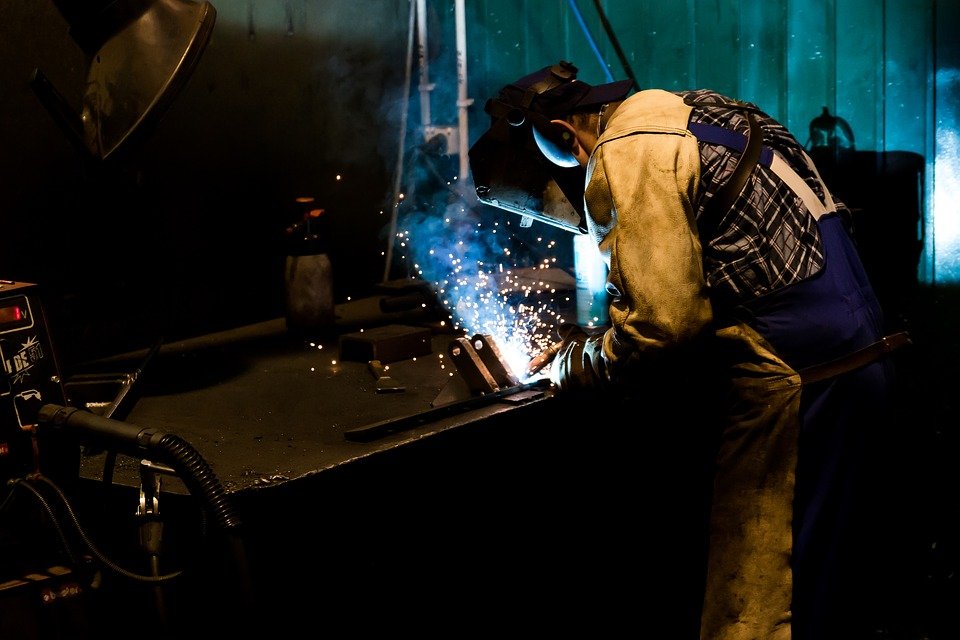 Back in 2004, when graphene was isolated for the first time by two researchers at The University of Manchester, Prof Andre Geim and Prof Kostya Novoselov, it seemed promising, but there was one major drawback: securing the industrial supply of this raw material in a cost-effective, environmentally sustainable way was a complete pipedream.
Flash forward 14 years and a lot has changed.
Today, Elcora Advanced Materials (TSXV:ERA.V, NASDAQ:ECORF) is a vertically integrated graphene supplier who can supply the highest purity material for international industrial research and product development. As a result, the company continues to sign high profile distribution deals with industry leaders like Lockheed Martin Canada.
Last November, the multinational defense and aeronautics conglomerate, entered into a strategic partnership with Elcora Advanced Materials Inc. to develop new lithium-ion batteries utilizing the company's Graphene. Lockheed Martin's choice to use Elcora's graphene supplies to lead its lithium battery research and development is telling.
The mass production of high-quality graphene, a honeycomb-shaped, crystalline sheet of carbon atoms, is no small task. Without consistent supplies of the raw materials necessary to the production process, it is impossible to meet the current levels of demand for this substance.
Difficulty in securing sustainable supplies of high-grade graphene has been a limiting factor for many producers seeking to develop new technologies with this raw material.
Elcora Advanced Materials Corporation has refined their procurement, refinement and distribution processes to finally deliver a superior product in an economically pure way.
Elcora Advanced Materials Corporation: The energy needs of tomorrow met today
Lithium-ion (Li-ion) batteries are the preferred energy storage solution for many of today's most technologically advanced and in demand consumer products. Because these batteries produce the highest energy density per weight, current computers, smartphones, automobiles and many future inventions will be powered by Lithium-ion battery systems.
Around the world, companies that rely on lithium energy storage solutions have been on a mad dash to ensure they are able to maintain current levels of production with their sights set on rapid expansion. Bob Koort, head of Industrials and Materials research for Goldman Sachs Research even went so far as to describe lithium as the new gasoline.
Today, lithium-ion batteries are made from a diverse array of raw natural materials and man-made components. Lithium, cobalt, and graphite are among the most important raw materials utilized in the production of lithium-ion battery solutions. Each of these must be mined, extracted and refined to be able to produce high quality battery systems.
Competition forces brands to ensure that they are able to protect the supplies they need to maintain production standards. It has led the most innovative firms to refine their processes.
As you will see later, top brands such as:
Alphabet Inc. (NASDAQ:GOOG), Apple Inc. (NASDAQ:AAPL), Tesla Inc. (NASDAQ:TSLA), Lockheed Martin (NASDAQ:LMT), Daimler AG (NASDAQ:DDAIF), Ford Motor Company(NASDAQ:F), and Honda Motor Company (NASDAQ:HMC) are all taking steps towards controlling more aspects of how they receive and use lithium-ion batteries.
The global lithium-ion battery industry
In August of 2017, Grand View Research Inc. produced a market analysis report on the global lithium-ion battery industry. This report describes a market expected to reach USD 93.1 billion by 2025, growing at a CAGR of 17.0 percent.
The need to reduce the weight of batteries, to lower costs and to increase their power output is cited by Grand View Research, Inc. as key drivers of growth which will lead to advanced consumer electronics products.
They also cite "competent distribution channels" as one of the most important means for firms in the energy storage solution industry to secure competitive advantage.
Bluntly, companies looking to lead in technology innovation are limited until they can lock in a sustainable material supply. Therefore, companies which provide consistent supplies of the raw materials needed to produce advanced solutions like Li-ion batteries are extremely valuable.
The Li-ion battery industry is surging and the firms that supply scalable industrial production solutions are extremely profitable.
Automotive manufacturers such as Mercedes, Ford, and Honda are testing advanced technologies such as autonomous driving vehicles which place a massive strain on energy storage systems. Google parent company Alphabet Inc. recently invested $1 billion in Lyft fueling speculation that one day, deep learning and artificial intelligence will be incorporated into ride sharing programs and autonomous driving solutions.
Currently, all the leading lithium-ion battery producers are based in Southeast Asia. This has created a rush for many companies looking to use these batteries in their designs to move their own research and development operations to that part of the world.
Not only does Asia consume large numbers of Li-ion batteries, they are expected to absorb the lion's share of what is estimated to be a $67 billion battery market by 2022.
According to Goldman Sachs, the transportation industry must secure the base materials needed to produce Li-ion batteries before the Electric Vehicle (EV) revolution can occur. The bank believes that even under the current base-case, lithium-ion battery production will have to quadruple within 20 months.
Elcora is working aggressively to increase the production output of its Sakura Mine in Sri Lanka from 2,500 tons to 10,000 tons of graphite-bearing minerals a year. The firm is also rigorously searching for new mines and production facilities to better protect its investments and long-term growth strategies.
Elcora Advanced Materials produces the highest grade graphite and graphene in the world. It has revolutionized methods of securing these vital resources and continues to be a key driver of innovation in areas such as battery storage systems which are in high demand by manufacturers and consumers alike.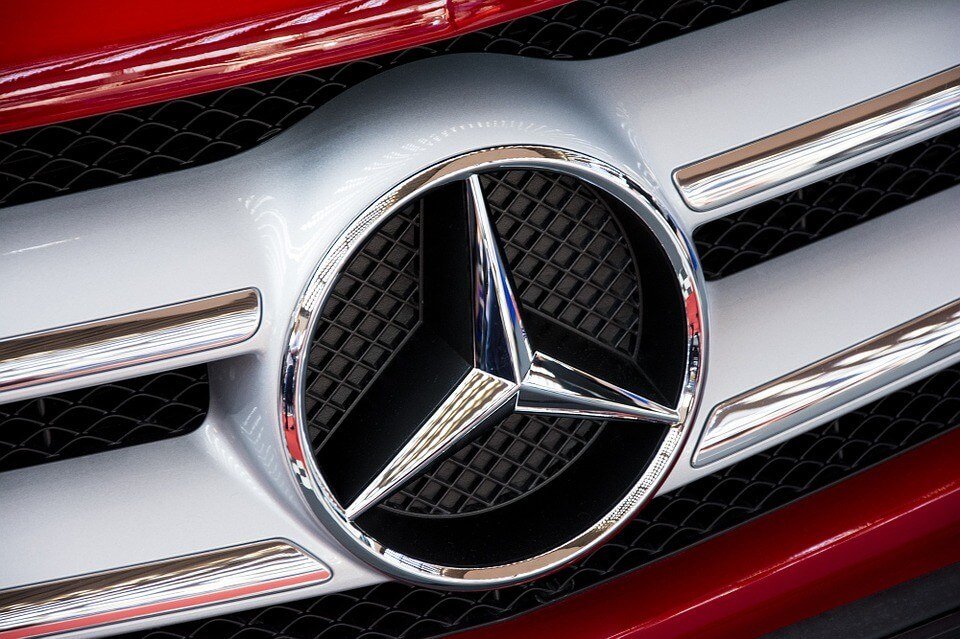 The highest quality graphene supplies available
What separates Elcora's graphene from competitor's supplies is its amazing and pristine quality. Free from contaminants and as much as 97 percent purer than its competitor's raw materials, Elcora's graphene supplies do not contain silica or anything else that gets in the way of this amazing natural substance's world-changing abilities.
Recently, the Center for Advanced 2D Materials (CAD2DM), located at the National University of Singapore, tested Elcora's graphite products and found them to be of the highest quality available on the market. In every area of the CAD2M's testing, Elcora's products well exceeded the norm for: "percentage of graphene content, average number of layers, and consistency in size."
Elcora Advanced Material Corporation's graphene is purer than the rest of the world's producers for a very simple reason: the company's proprietary production and refinement techniques cut costs, reduce environmental impacts and introduce less waste in the form of toxic chemicals.
While Elcora sources its graphite from the Ragedara site the company owns, processing and refinement take place in North America under the watchful eye of company leaders such as Dr. Sean Beattie, the firm's Chief Technology Officer (CTO).
Charging ahead to the lithium-powered future
Today, Elcora is uniquely positioned to develop graphene-infused Li-ion batteries for several reasons:
• Elcora is an "on-demand producer" of highest quality graphene supplies in the world.
• Elcora produces the highest purity, refined Lithium-ion anode battery powder available in the world.
• Elcora produces the industrial volume of both graphene and anode powder necessary to research and develop the products of tomorrow.
• Elcora has expertise in graphene and Lithium-ion battery technology as well as the strategic partnerships with distribution partners and producers to lead the world's energy storage needs.
• Elcora has its own state of the art Lithium-Ion R&D Battery Lab and the human capital necessary to fuel the innovations of the future.
Elcora's researchers are working diligently to improve Lithium-ion battery performance by optimizing thermal and electrical conductivity of the electrodes. Today, typical battery electrodes use a substance known as carbon black as a conductivity promoter.
Elcora's advanced refinement processes allow higher purity graphene to replace carbon black while also reducing costs and limiting negative environmental impacts. As an additional added value, when Elcora graphene is utilized, even faster charging times are possible when compared to current industry standard applications.
Elcora Advanced Materials Corporation CEO Troy Grant is optimistic: "We believe Elcora's production of both graphene and anode powder along with our expertise and strategic relationships with third parties is a perfect fit to our end goal of addressing the energy storage market."
Elcora Advanced Materials Corporation: Industrial suppliers of the world's highest quality graphene
While graphene was discovered back in 2004, it wasn't until 2014 when the first consumer products began to slowly trickle onto the open market. One of the first products to really capture attention, a graphene-based energy storage system, was a harbinger of things to come.
Ever since long before it was ever isolated at the University of Manchester, scientists have hypothesized that graphene's use in semiconductors for energy storage devices could transform our world.
While most industries can benefit from vertical integration, Elcora makes a clear case for why it was an essential element of their success.
This follows the trend of other dominant end users in this industry such as Apple Inc. (NASDAQ:AAPL) which recently secured the purchase of cobalt mines to protect its ability to produce batteries for its flagship consumer products such as the iPhone X and iPad Pro.
Tesla Inc. (NASDAQ:TSLA) is another key firm that has acted swiftly to protect its ability to produce lithium-ion batteries. That company made waves when it unveiled its first state of the art Gigafactory lithium-battery production center back in 2015.
Elon Musk, CEO of Tesla shocked the world last year when he unveiled his new Tesla SEMI truck featuring "4 independent electric motors on rear axles—enabling insane torque for a 0 to 60 mph acceleration with a full load in 20 seconds." The Tesla SEMI about 50 percent faster than traditional long-haul trucks.
Industry insiders speculated that Tesla must have created a proprietary energy storage and delivery system to be able to achieve results like that.
Just last month, in February of 2018, the world got a bit of insight into how the Tesla SEMI works. The "Tesla Megacharger" is able to extend the range of a Tesla SEMI by 400 miles with just a single, 30-minute charge.
Able to deliver a charge rate as high as 1.6 MW, this new invention is a good example of what is becoming possible thanks to companies like Elcora opening up new production capabilities.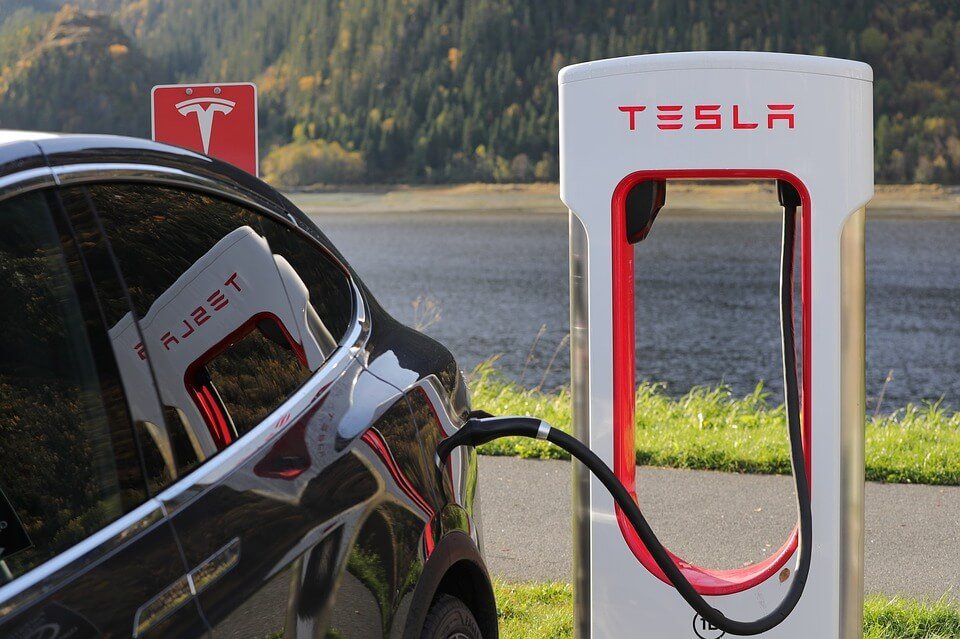 Elcora's sustainable industrial scale graphene production
Elcora Advanced Materials Corporation sources the graphite it uses to produce high-quality graphene products from its Ragedara industrial site in Sri Lanka. The Sakura mine produces more than 2,500 tons of raw graphite material annually, with each ton selling for $1,500 to $2,500. Currently, this site has ramped up production to supply 10,000 tons of this vital raw material a year.
While the company also mines in Africa, Brazil, and Europe, the Sri Lankan facility produces the highest quality raw materials while also being located near to where a majority of battery manufacturers are located.
As a result, Elcora has delivered 14 kg of graphite anode powder to key Asian battery manufacturers to ensure its products are guiding the next phase of innovation in energy storage.
Elcora is positioned to achieve prominence as a key production partner and supplier of the world's top battery producers. As the first firm to develop the ability produce graphene on a global industrial scale, they will reap many rewards in the years to come.
Elcora also maintains its edge over its competitors because it can ensure graphite quality and the environmental sustainability of its production from start to finish. It is involved in all phases of graphite production, from the mining, research, and development, manufacturing, quality control, distribution, to industry compliance.
It monitors every phase of the supply chain, from the time that the graphites are mined from the sites, their transport to the processing plants, the treatment and conversion of the rough material to the final graphite product that the customers are waiting for, and then to another transport procedure where the latter finally get what they had paid for.
Elcora's graphene mastery
In 2016, Elcora entered into a 10-year exclusive distribution agreement with thyssenkrupp Metallurgical Products thyssenkrupp AG (TKA:GR).
Under the terms of the agreement, thyssenkrupp has been appointed the exclusive representative and distributor of Elcora's high purity (greater than 96 percent purity) graphite production for the territory covering the European Union (EU 28), Russia, Turkey, USA, and Canada. thyssenkrupp has been provided the right to purchase 50 percent of the vein graphite or other graphite produced by Elcora during the term of the agreement.The high purity graphite is anticipated to be sold to end users in the lithium-ion battery market and for other high-end technology applications.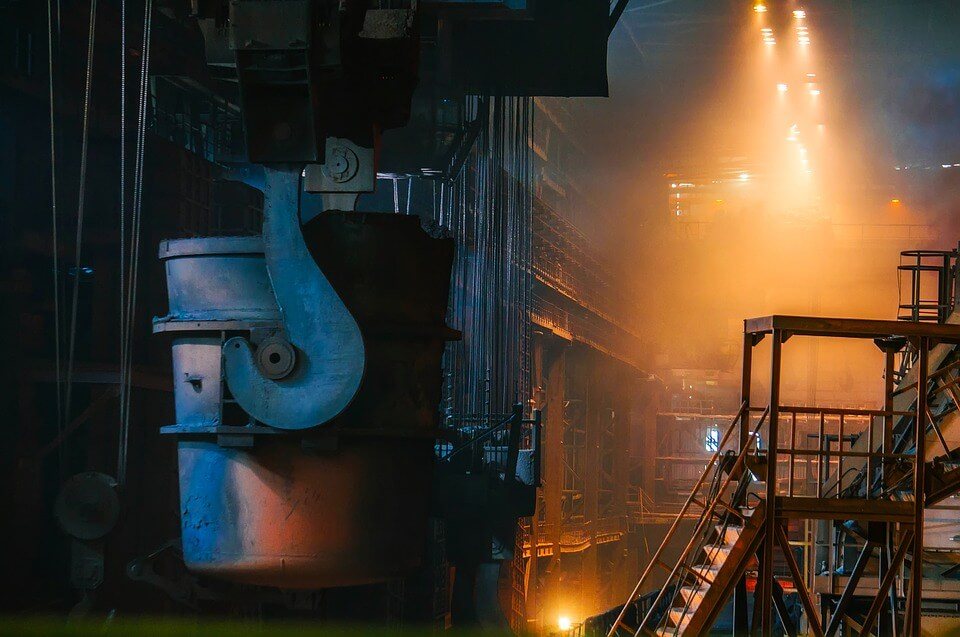 Elcora has partnered with thyssenkrupp AG to ensure its graphite products are marketed and distributed in the most efficient way possible.
That seems like a winning strategy considering the firm's high profile deal with Lockheed Martin. In the 2 years since signing their distribution agreement with Elcora, thyssenkrupp's Q1 profits increased by 52 percent, beating estimates.
Elcora has also invested heavily in an advanced research facility in Nova Scotia. This division of the company focuses on mineral processing, refining, graphite particle size reduction and sizing, spheronization, purification, electrode slurry mixing, electrode slurry coating, drying, slitting, cell fabrication, cell testing and advanced electrochemical analysis.
These research efforts are leading to the breakthroughs which have provided Elcora with a competitive advantage.
Elcora's lab facilities help to complete its vertical integration of mining, processing, refining, testing, building and shipping the highest grade graphite products in the world. To achieve the scalable sustainability of its supply chain, the firm has devoted rigorous efforts to standardizing its processes to ensure consistency and efficiency of its operations.
Key insights for investors
Scientists have been aware of graphene's unique properties for years.
Production difficulties set back innovation, but all of that has changed thanks to Elcora's strategic partnerships and business development strategies.
Elcora's collaboration with Lockheed Martin, in particular, signals the industrial application of its vital raw graphite and graphene products. The firm's competitive advantage is bolstered by efforts to vertically integrate its supply chain and research and development operations.
Current evaluations of Elcora do not account for these advantages and as a result, its stock price is undervalued relative to the utility and growing demand for its products.
As noted in a report issued late last year, leading investment bank Goldman Sachs views our EV-powered future as an opportunity to invest in companies that will benefit from lithium-ion battery usage and innovation, this includes "successor technologies."
Elcora is a market leader that meets Goldman Sachs' criteria as a key firm to invest in due to its commitment to helping lead efforts to innovate battery systems.
As a result, investment in Elcora Advanced Materials Corp. represents a unique ground floor opportunity with lots of growth potential.
—
This article was written by a third party contributor and does not reflect the opinion of Born2Invest, its management, staff or its associates. Please review our disclaimer for more information.
This article may include forward-looking statements. These forward-looking statements generally are identified by the words "believe," "project," "estimate," "become," "plan," "will," and similar expressions. These forward-looking statements involve known and unknown risks as well as uncertainties, including those discussed in the following cautionary statements and elsewhere in this article and on this site. Although the Company may believe that its expectations are based on reasonable assumptions, the actual results that the Company may achieve may differ materially from any forward-looking statements, which reflect the opinions of the management of the Company only as of the date hereof. Additionally, please make sure to read these important disclosures.