Half Life: Alyx has thrust VR into the spotlight, XRApplied will bring it into the mainstream
Fans have waited more than a decade for the next installment of the Half Life series, and it has finally arrived in the form of Half Life: Alyx. Valve banked on the game's ability to energize the VR sector and it has clearly worked. Now that VR is in the spotlight, XRApplied has picked up the torch. It is set to take the medium mainstream—and we're not just talking about video games.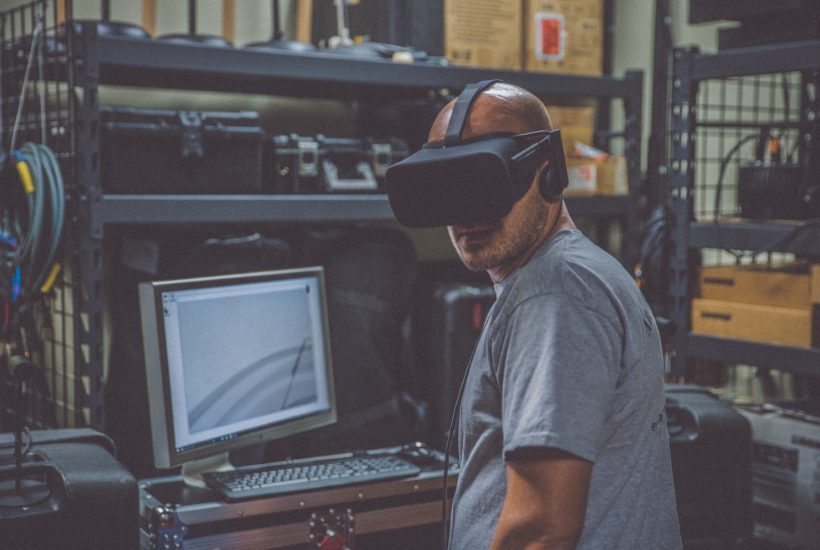 It's been over 12 years, but the prayers of Half Life fans the world over have finally been answered in the form of Half Life: Alyx. Valve has traditionally used the Half Life series to push the boundaries of what is possible, and the latest installment continues that tradition. The critically acclaimed game has already set a new standard for what is possible in virtual reality (VR) gaming and is widely expected to be a watershed moment for the industry. While Valve is basking in its well-deserved spotlight, another VR company, XRApplied, is preparing to take VR mainstream.
Why is Half Life: Alyx so important for VR companies?
Companies like Valve, Microsoft, and Facebook have all been attempting to push their own variety of VR hardware. Despite this, the market share for VR has remained relatively small due to the perceived lack of engaging content and the high price tag of the headsets. Half Life: Alyx is Valve's first concerted attempt at resolving the former problem and it appears to have worked.
Ever since the game's announcement, it has been nigh impossible to acquire Valve's premium headset, the Index. Many other kinds of headsets have been flying off the shelves in anticipation of the latest installment in the iconic series. Valve will be banking on the series' clout, as well as its new Source 2 software development kit (SDK), to spark a wave of high-quality content which will entice gamers to shell out for a headset.
Expensive development costs could hold the industry back
The problem? Even if Valve releases the Source 2 SDK publicly, VR development is expected to remain prohibitively expensive. This problem is compounded by the fact that the barrier to entry for VR is still high. Low-end headsets can set you back more than $300. Mid-range experiences, like the Rift-S or Quest, cost upwards of $600, and anyone who opts for a premium solution such as the Index will find themselves shelling out $1,000, excluding their PC.
The solution to this problem could lie with XRApplied. Rather than targeting a small vertical of premium VR users, XRApplied's unique SDK will enable companies to utilize the same set of assets to create apps in augmented reality (AR), mixed reality (MR), or VR environments.
The key advantage of this approach is that it is hardware-agnostic. Whether a user has just a smartphone, or a state-of-the-art Index, they will be able to take advantage of apps created by XRApplied's solution. This allows a company to target a wide user base while leveraging a single set of assets. This reduces development time and cost, and allows the rapid deployment of new apps and games.
Going beyond gaming
While the hype surrounding VR games like Half Life: Alyx will undoubtedly provide the initial impetus to the sector, the potential is much higher. The rise of COVID-19 and the increased prevalence of social distancing is set to change the way we interact moving forward. Extended reality (XR) solutions will offer an invaluable way for us to recreate the valuable daily interactions.
XRApplied's solution works because it is the first solution to take hardware out of the equation. By focusing on creating the first true XR SDK, the company ensures that its solution can be applied across any system, whether VR, AR, or MR, and any vertical. Undoubtedly, XRApplied's solution will make creating video games easier than ever, but it will also enable companies to seamlessly integrate XR solutions into their existing funnel.
An e-commerce platform for XR
As the world changes new solutions to marketing, fulfillment will become necessary and this is something that consumers are clamoring for. A BRP report has indicated that almost half of consumers would prefer to buy from a retailer leveraging XR solutions. At present, only 15% are taking advantage of this, and XRApplied could help fill the vacuum.
An easy example is XRApplied's AR digital catalog. If you were, for example, searching for a new set of tiles, an AR app on your phone could help you select the right kind of tile, collect measurements, and place your order without ever needing a sample. All you would need is a camera on your phone and you could see what your new floor looks like.
These same solutions can be applied to VR property tours, improving the intractability with toys and a wide variety of other applications. This holistic approach will unlock the true potential of XR to revolutionize the way that we do business.
The future of VR is just around the corner
Half Life: Alyx and Valve have successfully silenced the doubters—and XR solutions are set to become an important part of our daily lives. While Valve's contributions are undoubtedly important, it is companies like XRApplied, with its deeply practical approach, who will help push XR into our daily lives and make the world a more vibrant place while doing it.
—
(Featured image by Eddie Kopp on Unsplash)
DISCLAIMER: This article was written by a third party contributor and does not reflect the opinion of Born2Invest, its management, staff or its associates. Please review our disclaimer for more information.
This article may include forward-looking statements. These forward-looking statements generally are identified by the words "believe," "project," "estimate," "become," "plan," "will," and similar expressions. These forward-looking statements involve known and unknown risks as well as uncertainties, including those discussed in the following cautionary statements and elsewhere in this article and on this site. Although the Company may believe that its expectations are based on reasonable assumptions, the actual results that the Company may achieve may differ materially from any forward-looking statements, which reflect the opinions of the management of the Company only as of the date hereof. Additionally, please make sure to read these important disclosures.