Why Harley Davidson is looking at electric bikes to save the day
In a bid to save its business, Harley Davidson is releasing an electric bike this year and two electric scooters by 2022.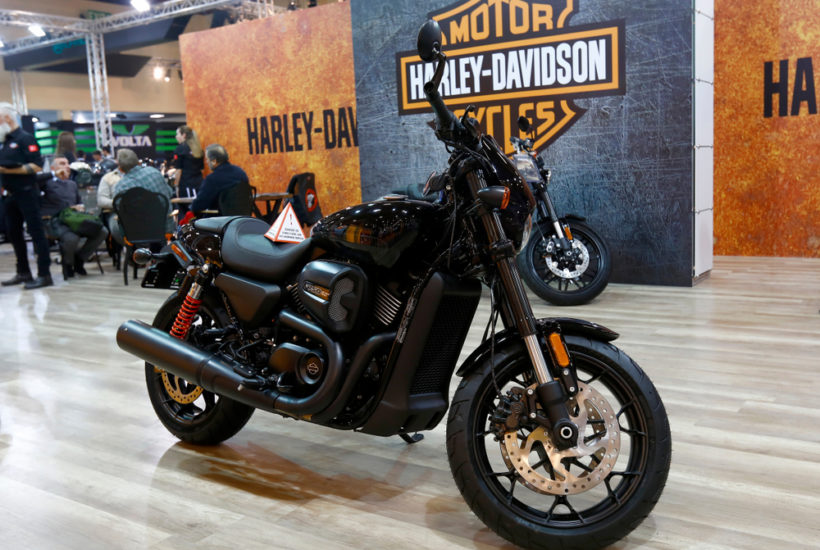 My father had a Harley in the mid-1980s, which I would ride from time to time. It was an '83 Sportster, and it leaked oil, and the electrical system would cut off when you turned a corner.
Back then that was called "character." Today, we'd call it sloppy workmanship.
Insiders bought the company from conglomerate AMF in the early 1980s, and by the end of the decade, they'd returned the storied brand to its historical place — a well-made American icon.
Harley Davidson (NYSE: HOG) rode through the 1990s and early 2000s like a company on a mission. It sold a zillion "hogs" to aging professional Baby Boomers (like my father) who longed to connect with some distant part of their DNA that called for rebellion.
The Boomers were the right age, their early 40s, and Harley had the right product.
Then came 2006
Note that I didn't say, 2008 or 2009, referring to the financial crisis. Harley's problem came sooner.
In 2006 the highest number of Boomers reached the prime motorcycle-buying age of 45. Our research suggested that Harley was going to struggle after that, which is exactly what happened.
Since then, Harley has tried to move mountains to regain its pace in selling motorcycles, but to no avail. In its latest earnings report, Harley noted it sold fewer bikes in 2018 than it did in 2017, and expect to sell fewer again this year.
But they have a plan. Harley will introduce the LiveWire Electric Bike later this year, and two electric scooters by 2022.
Unfortunately, it won't work
Harley riders don't come in many shapes in sizes. Most are aging men. Yes, there are plenty of exceptions, and Harley works hard on expanding its appeal to women and younger buyers. But they've had limited success.
The brand's history speaks to rebellion, power, and national pride. Those aren't bad things, but they don't exactly scream "young, female, globalist, urban-dweller with a cat that attends the Women's March." Again, those qualities aren't inherently good or bad either, they just don't come to mind when someone says, "Harley."
Go ahead. Picture a Harley on the street in your head. Who's riding it?
And then there's the problem of the motorcycles themselves. Most Harleys are big. The smallest traditional bike is the Sportster 883, which displaces 883 cubic centimeters (cc's) and weighs 564 lbs.
The newer Harley lineup of Street bikes includes the modest Street 500, which displaces 500 cc's and weighs a mere 492 pounds. Remember, these are the smallest, and the Street series has been plagued by maintenance issues.
You can get a new Honda CB300, which displaces 281 cc's and weighs 313 pounds, for a couple of thousand dollars less than the Street 500. For the millennial crowd that is carrying student loan debt and isn't interested in channeling Marlon Brando, James Dean, or their dad, that's a pretty good option.
Now, about those electric bikes
I'm a fan of the LiveWire. I followed the press releases when Harley took the prototype on a national tour a few years ago. Apparently, the company added a sound that makes the bike approximate a jet engine turbine.
Since Harleys are known for their roaring exhaust, it makes sense that they would ensure the electric bike had a song of its own. I'm not sure if the engine noise made it to the production bike, but for the price tag, the motorcycle should come with a live band.
Harley set the price at $30,000 for a motorcycle, with few moving parts.
The thing is fueled by a souped-up version of your cell phone battery. It has a "range" of 100 miles or so in urban driving. Highway miles sap the battery faster.
The thing looks cool, but it's hard to say it's worth it.
I can see millennials thinking the LiveWire is nifty, but then surfing the net for less than five seconds and finding Zero Motorcycles, which has been making electric bikes with zero emission for more than a decade.
Zero offers a range of bikes, including the decked out ZF 14.4 with an additional power tank, which has a range of 200 miles in the city and costs $16,900, or just over half of the new Harley. So, it costs half as much and goes twice as far. Hmm.
Maybe the new city scooters due out in a couple of years will save the company? I almost couldn't write that because it sounds so preposterous.
The scooters, which Harley unveiled at the X Games in January, look like someone took a Honda Ruckus (which are pretty awesome, as scooters go) and made it boring. The scooters will be 49 cc's, so they won't require a motorcycle license, but they will require that you surrender any sense of style to get on one.
OK. That's a bit harsh. Perhaps Harley will tweak the design before they offer the bikes for sale. I hope.
There is a different path available to Harley, but it's difficult
During the late 1960s and 1970s, Harleys fell out of favor. The company subsisted by selling fewer bikes and offering lots of branded items such as shirts and lighters to keep the cash rolling in. They held on until the rising generation aged into the sweet spot to buy their bikes. Maybe this could happen again.
As the millennials age, they'll eventually feel their rebellious oats and want to strike out against The Man on the weekend even as they toil away at professional jobs during the week. As long as Harley hasn't hurt its brand too much with offerings like the urban scooter, it could fit the bill.
The payoff could be huge since there are more millennials than there are boomers. The trick will be remaining relevant long enough, with its mystique intact, to take advantage of the opportunity.
Such a strategy won't make shareholders happy, but it would allow Harley to maintain its well-deserved image as a quality American product.
(Featured image by otomobil via Shutterstock)
—
DISCLAIMER: This article expresses my own ideas and opinions. Any information I have shared are from sources that I believe to be reliable and accurate. I did not receive any financial compensation for writing this post, nor do I own any shares in any company I've mentioned. I encourage any reader to do their own diligent research first before making any investment decisions.