Tesla pushes Model 3 price up to $46K
The new mid range Tesla Model 3 features a range 260 miles and comes at a price tag of $46,000.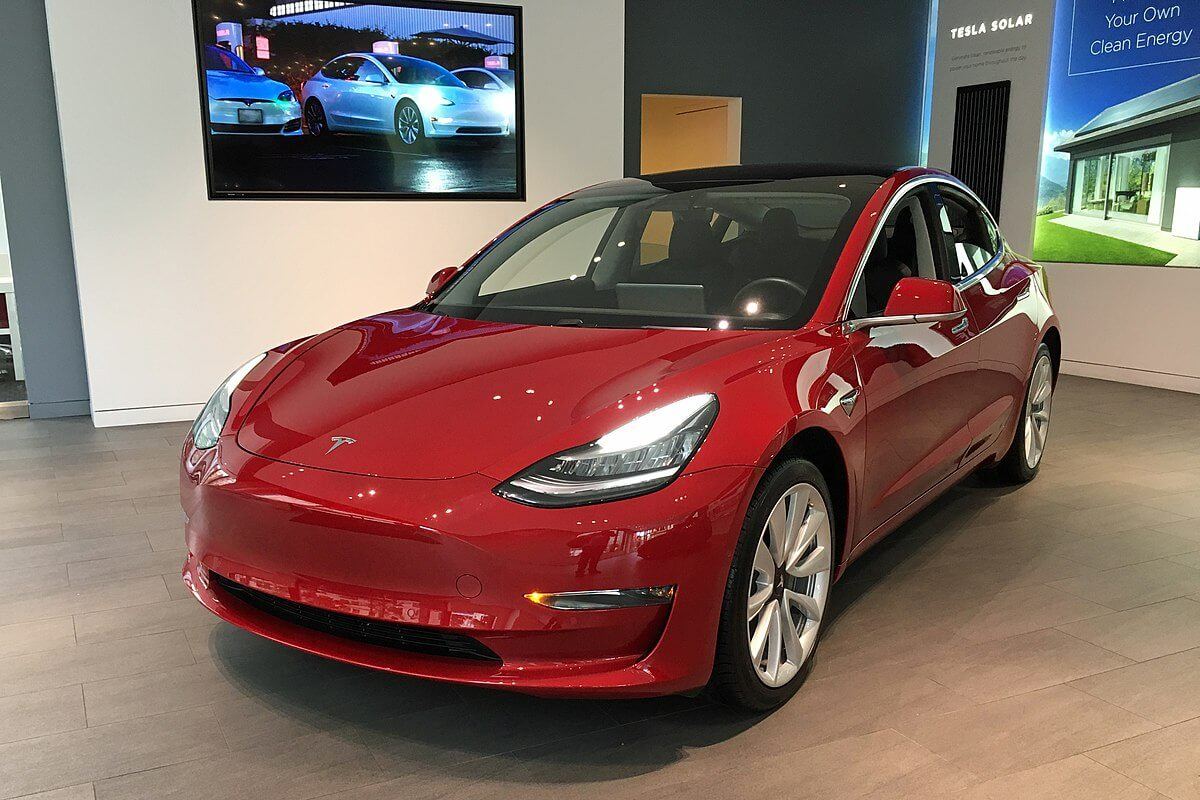 Tesla has launched Model 3 a few days ago, but it already increased its price by $1,000, bringing the new tag to $46,000.
Those who have already placed orders need not fret as they will not be affected by the price increase. Although the hike was relatively small, it still caught the consumers off guard given that Model 3 debuted just days ago. According to CNET, the reason behind the price increase was the introduction of a new battery.
"We made a slight adjustment to our pricing for Model 3 following the introduction of the midrange battery last week," a company spokesperson explains.
The mid range Model 3 sports a long range battery case which limits the number of cells it contains inside, effectively trimming down the car's range from 310 miles to 260 miles which can still be considered better than most electric vehicles in the market.
Tesla has high hopes for the Model 3 and there are big news coming in the next days. CEO Elon Musk is set to reveal the company's financials for the third quarter. One positive indication is that Tesla produced around 54,000 units of Model 3 in this quarter, which are noticeably higher because it's already the same number of units in its entire vehicle output in the previous quarter.
New assembly plant in the offing
Tesla is currently building a plant in Shanghai, China. Although the plant is not yet finished, many believe that Model 3s are going to be manufactured there. Aside from Model 3, an electric SUV called Model Y is also believed to be assembled there. A filing in Shanghai revealed Tesla hired an environmental assessment firm as part of the process. The same filing also mentioned that the plant has the capacity to produce as much as 250,000 vehicles annually.
The multibillion plant in Shanghai looks to impress with its sheer magnitude. Aside from providing employment to the community, the plant also serves as a strategic move for Tesla to bring the prices of its vehicles down.
The trade war between the U.S. and China brought sanctions and higher tariffs, effectively bringing the prices of commodities and materials up. Having a plant in China will enable Tesla to offer cheaper units to the market there where there is a huge following for electric vehicles. The government in China has been on a crackdown of gas fueled cars which contribute to the worsening air pollution. Locals who opt to purchase electric vehicles are even given incentives by the government.
The pressure is on Elon Musk to finally make profit with Tesla Model 3. He has been involved in rather bizaare incidents in recent months which created confusion and hesitation among investors, shareholders and fans of Tesla.
His podcast interview where he was seen smoking pot resulted in many wondering if Musk has started his meltdown due to immense pressure to succeed. The uncertainty surrounding his other ventures such as The Boring Company remains. But now, all eyes are on Tesla and if the company can still regain its lost glory.
(Featured image by Mario Roberto Durán Ortiz via Wikimedia Commons. CC BY-SA 4.0.)