How to prepare heavy equipment for auction
Planning on selling or buying heavy equipment? Here's a guideline to help you buy and sell tools in the industrial market.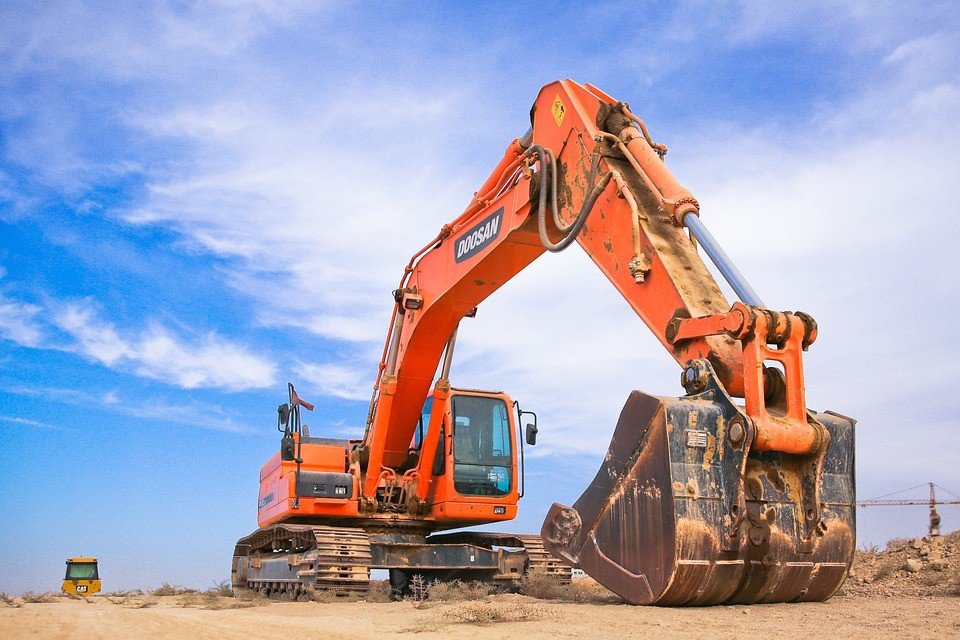 Whether you no longer need a piece of equipment or you're getting out of the construction business altogether, you might need to auction off your heavy equipment. Preparing your equipment properly increases your chances of a successful auction and making a decent amount of money on the sale. Here's what you need do to prepare your heavy equipment for auction:
1. Visit some auctions
Whether you're buying or selling, your first step should be to visit some local auctions to get a feel for the process and the local auctioneers. Not only does this give you an idea about how the whole thing goes down, but it also gives you some experience to help you make good decisions at auction without getting pressured into high bids or purchases you don't really want.
2. Ensure your equipment is clean and well-maintained
Even if what you're selling is an industrial drill, no one is going to want to buy a dirty piece of equipment. Take the time to clean and detail your items before taking them to auction.
Detailing your equipment also makes it easier to do your pre-auction maintenance. Buyers want to make sure they're purchasing something in good working order and that has been maintained throughout its life.
As a buyer, you can also bring your mechanic with you to inspect your potential purchases. Most auctions will allow buyers to inspect the equipment before purchasing.
Purchasing equipment from rental companies is a great method because you're very likely to find equipment that has been well maintained throughout its working life.
3. Hire an appraiser
Before you take your equipment to auction, it's a good idea to hire an appraiser to determine the estimated value of the equipment. The whims of the auction will determine your final sale price, but it can help you decide on the best starting price, as well as the minimum price you will accept to finalize the auction.
This is a useful tool for buyers as well—get an estimated value for the equipment you're interested in buying, so you don't end up spending too much money on a piece that isn't worth it.
4. Be aware of your budget
There are plenty of things to keep in mind when it comes to your budget, whether you're buying or selling. For buyers, you have a certain amount of money you have available to spend on a new piece of equipment. Don't let high-speed bidding pressure you into going over budget—that's exactly what it is designed to do.
For sellers, keep in mind any fees you might need to pay to list your equipment with the auction house, as well as any closing costs or fees that might be deducted from your sale price. According to Ritchie Bros. Auctioneers, if you are consigning your equipment to an equipment dealer, there may be higher overhead costs that cut into your bottom line.
5. Keep shipping in mind
Traveling to auctions across the country can be a great way to sell or pick up equipment at a discount, but it does come with one additional cost: shipping. If you purchase or sell equipment far from home, you will have to pay to ship it to or from its destination.
This isn't to discourage you from this style of shopping or selling. Just make sure you keep it in mind as you start bidding or selling.
6. Don't get discouraged
Just because you didn't complete a sale at the first auction you visited, don't let that discourage you. Auctioning your equipment isn't as easy as completing a private sale—there are no guarantees in auctions. Keep at it and list your equipment at different auctions until you find the perfect buyer.
This rule should be the same for buyers. Auctions are a great way to get high-quality equipment for a fraction of the price, but they can take a while to learn how to navigate.
Buying or selling at auction can be invaluable
Auctions are an invaluable tool for anyone who is buying or selling heavy equipment. You can purchase equipment for a fraction of the list price, or you can sell old equipment for much more than you would receive from a private sale. Make sure your equipment is in good shape and has been well maintained throughout his working life. Clean it up before you show it and allow potential buyers to inspect it before the auction begins.
A piece of equipment that is well maintained can absolutely earn back a good majority of its value at auction. Hiring an appraiser just makes things a little bit easier, as does hanging out at a few auctions to get a feel for how they work. Being prepared for the auction makes it easier for you to make the most money or find the best deal on your heavy pieces of equipment.
—
DISCLAIMER: This article expresses my own ideas and opinions. Any information I have shared are from sources that I believe to be reliable and accurate. I did not receive any financial compensation in writing this post, nor do I own any shares in any company I've mentioned. I encourage any reader to do their own diligent research first before making any investment decisions.