How to land a pitch that will guarantee a sale
Making the perfect pitch to a customer requires research, persistence and rapport. We'll walk you through some strategies that can help you win a customer.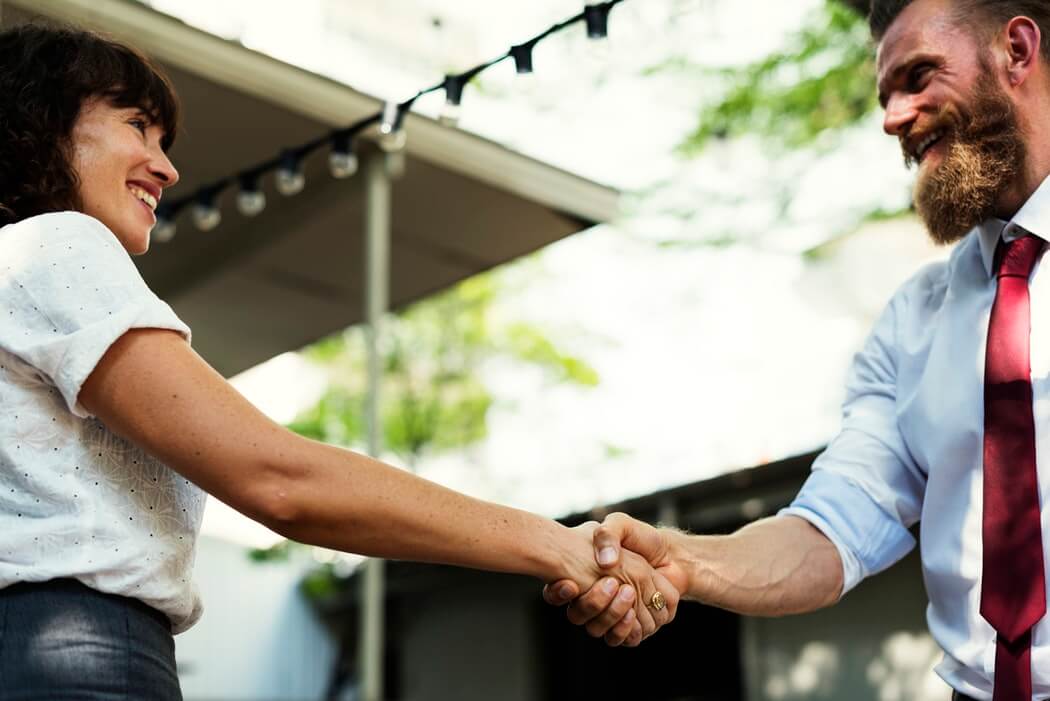 As we fully cement ourselves in the digital age, the traditional pushy approach to selling often alienates and frustrates your customer. Over communication, commercialization and over-selling to consumers mean brand's USPs and messages are becoming white noise.
So, what does this mean for sales? Drawing on the world-famous SPIN® Selling technique, salespeople can learn valuable lessons when it comes to appealing to a contemporary audience—primarily that the customer isn't interested in a product, they're interested in their problem and finding a solution to it. It is essential that you adopt five critical techniques as part of your sales approach:
1. Ask questions and apply your research
By asking questions that open discussion around the business challenges the customer is facing, you can position yourself as a helpful adviser and problem solver. This also helps you to steer the conversation—meaning you can apply your research findings and start to build a valuable rapport with the client, which will differentiate you from all that white noise.
 2. Find the answers you need
While asking your client questions is better than simply talking 'at' them about the features of what it is you're selling, our research shows successful salespeople ask more of certain types of questions. Situation questions are used to uncover the facts and background of the customer's existing situation that aren't easily found in the public domain. Problem questions are about customer's difficulties and dissatisfactions. They identify whether or not something is a problem and should also be used to clarify that problem, for example, how satisfied are they with their present equipment?
 3. Listen to your customer 
Our YouGov research found 85 percent of business decision makers believe a good buying experience involves a salesperson listening carefully to their requirements. This shows a desire on the customer's behalf to be heard by the salesperson. And if salespeople aren't listening, it means they're talking; usually about the product or service, they are selling. Sellers must be careful not to be caught up in the excitement of talking about their offer.
 4. Agree on a meaningful next step
In a major sale, clients are seldom likely to order something or decide 'no sale' immediately; next steps are likely to be what we call Advances or Continuations. An Advance is when a customer commits to take action that moves the sale forward by providing access to a new, meaningful resource. A Continuation, on the other hand, is when the customer doesn't commit to doing anything, but the seller may have to do a lot. Successful sellers look for the highest realistic commitment they can get from each interaction to continue in the sales cycle.
5. Don't immediately make a counterproposal
Negotiating terms is standard in a major sale but can be a potential minefield. A finding from our negotiations research is that skilled negotiators are less likely to make a counterproposal than the average negotiator. Successful negotiators concentrate on exploring the underlying causes for the client making their proposal so that they can discover their customer's true objections.
—
DISCLAIMER: This article expresses my own ideas and opinions. Any information I have shared are from sources that I believe to be reliable and accurate. I did not receive any financial compensation in writing this post, nor do I own any shares in any company I've mentioned. I encourage any reader to do their own diligent research first before making any investment decisions.