The hottest office space trends to cool the climate
Make your office more appealing to your applicant pool while saving money and helping the environment. There are six ways you can lessen your company's environmental impact and keep a trendy aesthetic people will want to work in. Follow the examples of companies like Google, Gusto, Bark and Vital Proteins who reduce, reuse, and up-cycle to make their offices more beautiful and more sustainable.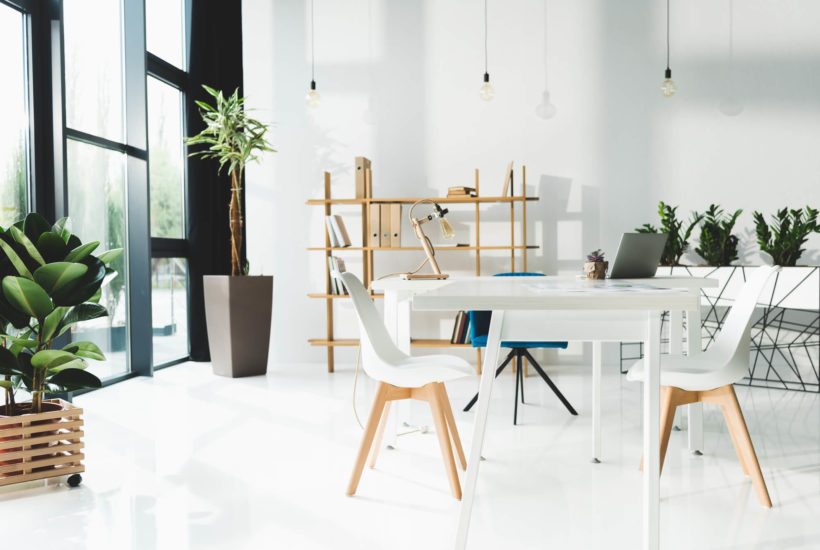 In an era where job security and loyalty are at an all-time low, there's one easy thing a company can do to attract employees and keep them around—have a GREAT office space. Whether it's subconscious or top of mind, all applicants are drawn to an aesthetically pleasing workspace and prefer to spend 40-plus hours a week in.
And while you want to appease the younger wave of job applicants, you also want to save money—and help the environment. After surveying the current office design trends, here is a list of beautiful adaptations you can build into your office while staying environmentally conscious and saving a quick buck.
1. Keep the old.
Lucky for your pocketbook, old is back in. Weaving vintage pieces into a new space gives your area an authentic and rich look. Many offices have taken this approach when finding a new office. You can find a building for cheap if you look outside of the traditional office. Find something old, less expensive, and unique to refurbish and make your own.
Gusto in San Francisco converted an old warehouse used for construction and repair of ships during World War II into a bare-bones, industrial office for their cloud-based HR software company. The Wing in Manhattan bought out an entire building and used the original 60s floor tiles to dictate the rest of their office design. Many companies decorate with refurbished wood as well, using it as wall paneling or even building large doors from it. Keeping the core elements of an older building or redesigning with up-cycled materials also eliminates waste and creates new uses for products that would most likely end up in a landfill.
2. Build your seating into the office.
Bleacher seating is an amazing use of space. Add bleacher seating to your conference room or incorporate it into your staircase like Google and Vital Proteins did. This will cut down on the cost of buying and replacing chairs, as well as, once again, minimizing the junk you're throwing into a landfill.
Companies like Digital Luxury Group have also built-in little sitting nooks into the walls to offer their employees some personal space in an open office layout, without buying chairs and desks that will eventually succumb to wear and tear.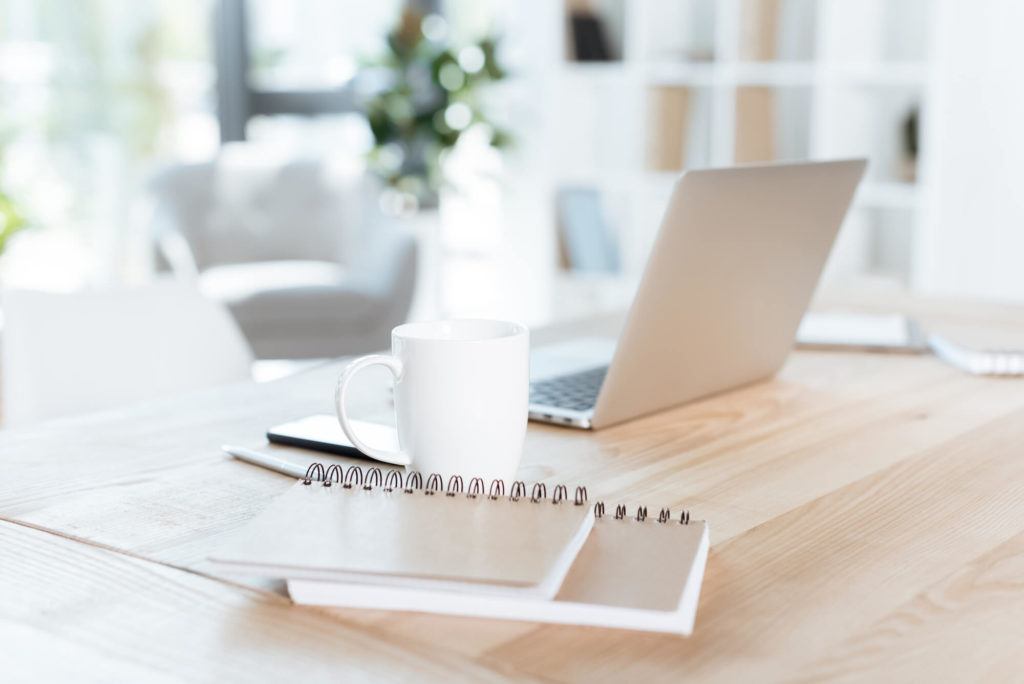 3. Get techy.
An easy way to create a new-age feel in any office is to go digital. In the conference room and throughout the day-to-day tasks, find places where you can substitute tech for paper. In the beginning, making a tech switch might seem costly, but it will pay off when you continually save on paper products.
4. Utilize the environment.
Geopolitical strategist Peter Zeihan says there are ample amounts of opportunities across the US to incorporate renewable energy into our building designs. Most of us get hung up on solar energy, but there are many different forms that work with different regions. While solar works great for the South-West, wind energy might be better used on the East Coast. 
Implementing renewable energy sources is pricey upfront, but just like going paperless, it will save you BIG bucks in the long run.
5. Look for inspiration outside the office
Many companies are looking for design inspiration in unexpected places. They see people enjoy working at coffee shops or hotel lobbies and implement the best parts of these places into their office design. Softer lighting, open spaces, and cozier furniture give a more communal and relaxed vibe.
An added benefit is you can find cozier, mismatched furniture at thrift stores for half the price and half the environmental impact. Up-cycle old plush chairs for a mix and match, causal office tone.
6. Let the doggos lead the way.
Dog-friendly companies like Bark in Columbus, Ohio have created the ultimate space to bring your four-legged friends. They've crafted their floors from concrete, rubber, and woven vinyl to make them easier on the joints and then sealed them for easy pet clean up.
While this works great for dog-friendly offices, it's not a bad idea for all offices. The material of the floors provides enough comfort while still being resistant to the normal wear and tear floors see. This means less aggressive cleaning is necessary, saving you money on cleaning supplies and hired help and saving the environment from unnecessary chemical use, energy, and eventually trashed materials.
The latest design trends will not only make you more appealing to job applicants and help you retain top talent, but they will also save you money while doing your part to help the environment. It really is an all-around win-win.
(Featured image by DepositPhotos)
—
DISCLAIMER: This article expresses my own ideas and opinions. Any information I have shared are from sources that I believe to be reliable and accurate. I did not receive any financial compensation for writing this post, nor do I own any shares in any company I've mentioned. I encourage any reader to do their own diligent research first before making any investment decisions.