How Play-to-Earn Gaming Demonstrates the Potential of NFTs and Blockchain for Metaverse gaming
The pandemic helped fuel an explosion in Play-to-Earn gaming. That is to say, video games which, thanks to a combination of NFT and Blockchain technologies, allow their players to monetize their time and effort. Their impact can see it in the success of Axie Infinite as well as in the innovative plans of newcomers like GoodGaming Inc with their launch this week of MicrobuddiesTM.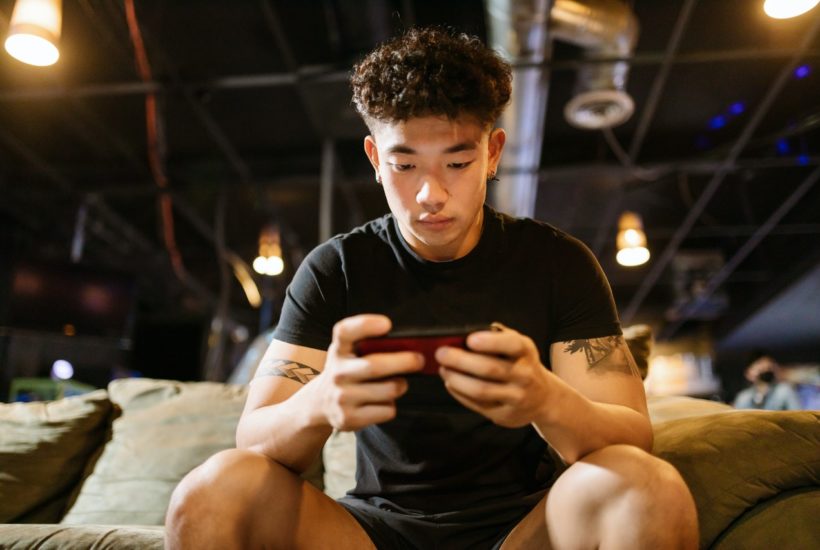 There is a new class of NFT and crypto-based companies emerging in the gaming industry. Their appeal to players? It's not cutting-edge graphics or incredibly innovative gameplay, but the chance for players to make money just by playing the game. These so-called 'play-to-earn' titles sit squarely between current gaming trends and future gaming technologies. But what are they? And who is making money off them?
'Play-to-Earn' Games at the Heart of Crypto Revolution
Without the advent of cryptocurrencies and the blockchain, titles like Axie Infinite or MicrobuddiesTM would never have come about. These games, like now-famous CryptoKitties, rely on the ability to transfer with certainty and transparency the verifiable ownership of in-game assets. The rest of the games are just carefully constructed systems to make these assets engaging, scarce, and desirable.
The value of the NFTs or other crypto-assets within the game is thus derived from their desirability, but this demand is further fueled by the strongest motivator of all: profitability. What truly sets these games apart from mere collectibles is the knowledge that savvy playing, and careful curation, can actually make players money.
The gameplay itself is often taken from – or at least inspired by – other successful real-world titles, like Pokemon for Axie Infinite, or Magic the Gathering for Splinterlands. This means that the gaming component is already solid, clear, and known to appeal, while the real magic happens in the technologies and the communities that build up around them.
So how do players actually make money off these games?
Breeding at the Heart of Microbuddies or Axie Infinite Millions
The basic principle of most NFT based games relies on establishing an in-game value for different assets. Be they digital cards or cute little critters, these collectible items are usually given value within the gameplay itself. Stronger cards, for example, often have a higher price tag when traded between players; rare or more aesthetically pleasing ones as well. As always, whatever humans give more value to, digital or otherwise, is worth more.
The genius of the most successful NFT Play-to-Earn titles is in introducing production with scarcity. Axie Infinite's parent company, Sky Mavis, was one of the first to do so to monumental success. By making a breeding system for the little battling critters in their game, they turned those otherwise static assets into a means of production. Furthermore, by adding a genetic component, breeding becomes a matter of strategy such that the creatures produced in the next generation can have even greater value than those you started with.
Obviously, reproduction has to be limited, or the asset would depreciate rather than appreciate in value. In the case of Axie Infinite, this is done by requiring a separate currency (love potions!) which is earned primarily by playing the game. This creates a nice little feedback loop between the original and additional sources of value. The system has become so profitable that some players have started systems for lending their Axies out to others for a share of the revenue.
And it's not just players making money either.
Initial Investor Value Explosions in Play-to-Earn NFT Gaming Titles
While individual games may be making some players money, and for some even a living (Axies Infinite boomed in the Philippines during the pandemic), their explosive growth is perhaps most profitable to the initial investors. For SkyMavis, the creators of Axie Infinite, the growth of their game took them from a $1.5 Million raise in 2019, to a $150 Million raise (at a unicorn-worthy $3 billion valuation) this October.
While it is unclear if their value has maxed out yet, two things are certain. One, the earliest investors, or players, are the ones who stand to gain the most. Two, there are new players emerging in the field regularly, and that means new opportunities. Take, for example, Good Gaming, Inc. (OTCQB: GMER) in addition to a number of other gamer-focused products and services, they are hatching their own NFT Play-to-Earn gaming experience, MicrobuddiesTM this month.
Building off the success of previous titles, their project includes its own token for reproduction (GOO), a system to ensure scarcity (sterility after a set number of breedings), and, of course, gamification. It has all the ingredients needed for success, and could give us a glimpse of the directions gaming may be headed towards in the age of Blockchain and NFTs.
—
(Featured image by RODNAE Productions via Pexels)
DISCLAIMER: This article was written by a third party contributor and does not reflect the opinion of Born2Invest, its management, staff or its associates. Please review our disclaimer for more information.
This article may include forward-looking statements. These forward-looking statements generally are identified by the words "believe," "project," "estimate," "become," "plan," "will," and similar expressions. These forward-looking statements involve known and unknown risks as well as uncertainties, including those discussed in the following cautionary statements and elsewhere in this article and on this site. Although the Company may believe that its expectations are based on reasonable assumptions, the actual results that the Company may achieve may differ materially from any forward-looking statements, which reflect the opinions of the management of the Company only as of the date hereof. Additionally, please make sure to read these important disclosures.