How this junior biotech's automated pathogen detection intends to save lives
One small biotech company, Massachusetts-based LexaGene (OTCQB:LXXGF) (TSX.V:LXG), is developing a fully automated pathogen detection platform, which offers unprecedented ease-of-use, sensitivity, and breadth of pathogen detection. Here is why that matters.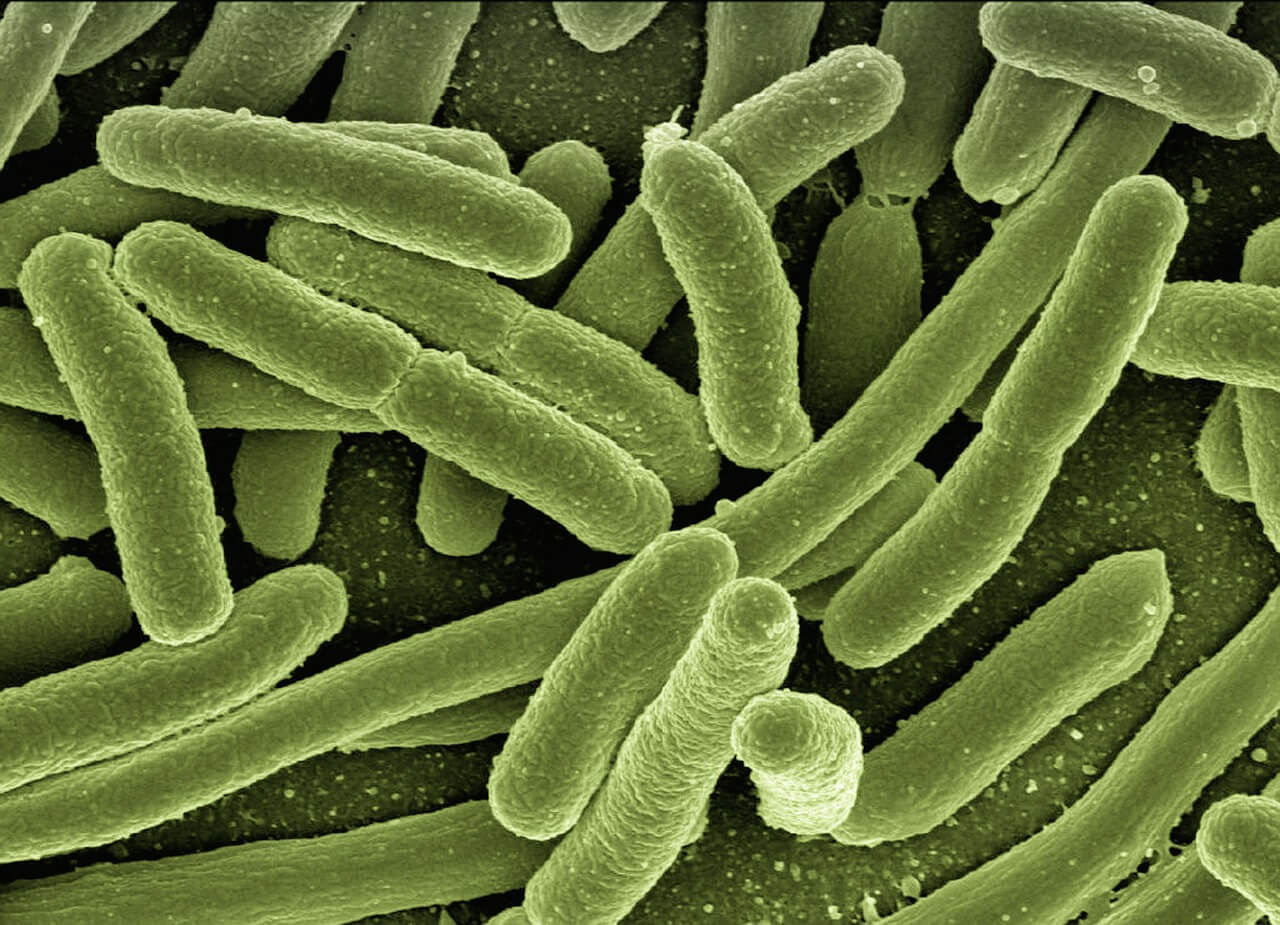 Have you ever really given thought about where your food comes from? Sure, you know that your beef is coming from a cow somewhere in the United States, but you have little to no idea where that beef has been, and you are simply trusting that it is safe to eat. LexaGene (OTCQB:LXXGF) (TSX.V:LXG) plans to solve the problem with their revolutionary automated pathogen detector the LX6.
Despite the fact that food retailers are recalling twice as many products as a decade ago our food isn't getting any safer. One in six Americans still get sick every year due to foodborne illnesses and food recalls take 57 days on average, which can be far too late. As recently as October 2018 JBS Tolleson, Inc. recalled more than 6.5 million pounds of beef due to contamination and the situation has become so bad that the Food and Drug Administration and now USDA wants to start naming and shaming retailers who stock goods that are recalled due to high risk to health.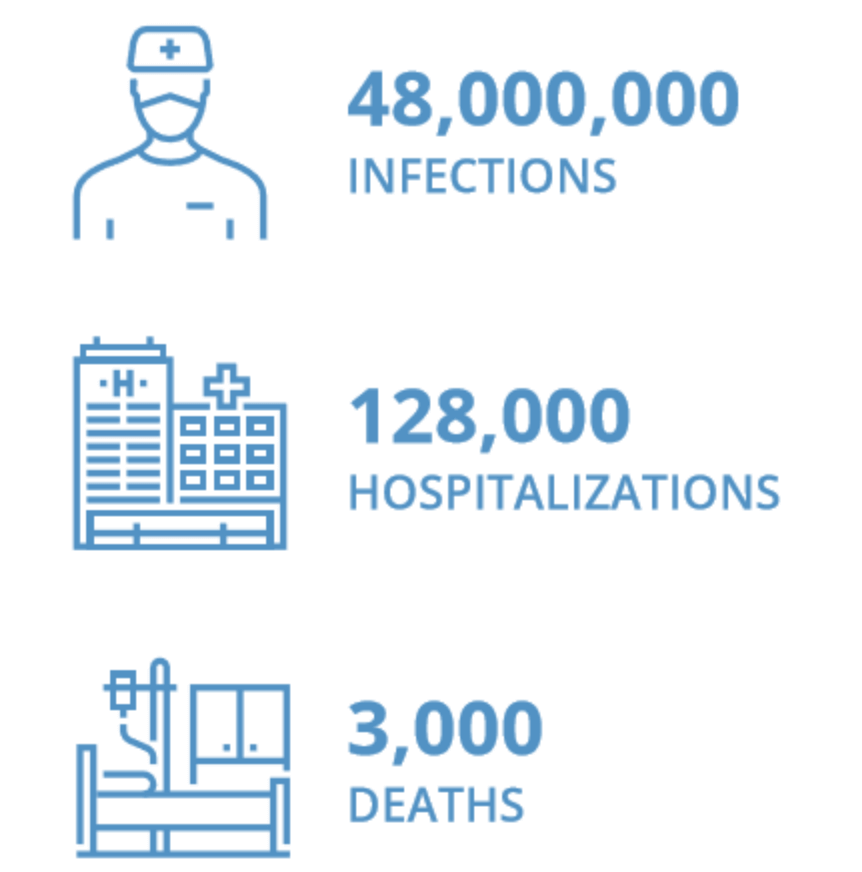 It's not just our food that's the problem. Widespread air travel has made the threat of a global pandemic ever more pressing. In 1918 the First World War ended and the mass movement of people facilitated the spread of one of the deadliest influenza outbreaks in human history, the Spanish Flu. The fatality rate was up to 20 times larger than any previous outbreak. The problem is that we are still woefully unprepared for another outbreak of this magnitude and the Gate's foundation estimates that up to 33 million people could die in the event of another outbreak. Better detection is necessary if we are to be able to combat fast spreading pandemics in the modern age.
Why is it so hard to control our food supply chain?
In simple terms, it comes down to sheer volume. Approximately 224 billion pounds of food is produced annually in the United States from a huge variety of providers, and this doesn't include the food that is imported from abroad. Ensuring that this tsunami of food is fit for human consumption is an increasingly difficult task, especially in light of the costs and difficulties involved.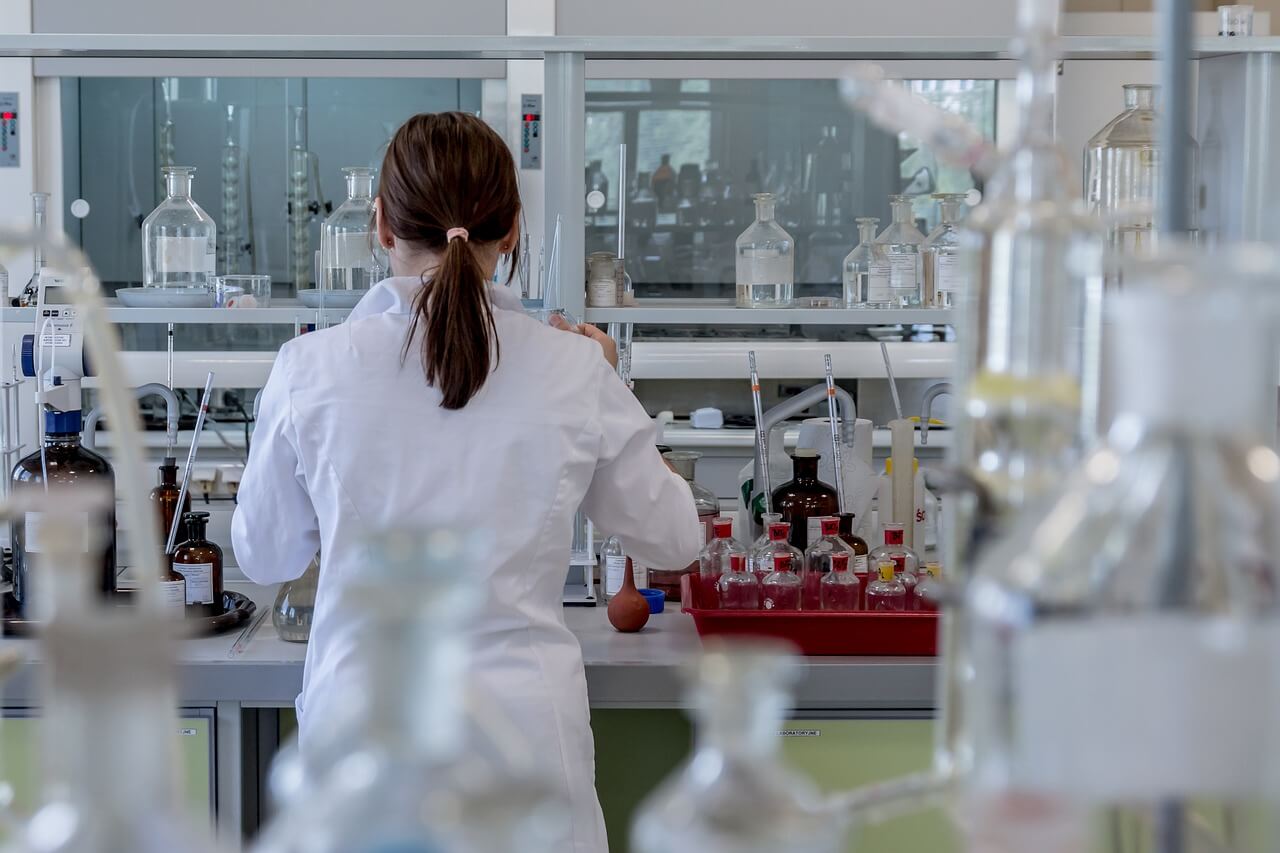 Results from a test can take up to five days to come back and require the services of a fully trained microbiologist. Not only is this expensive but culture-based testing can lead to false negatives, risking a producer's reputation, and even risk cross contamination if the machine is improperly cared for.
These technological and structural inequalities cost producers, and the wider economy, dearly. Foodborne illnesses make 48 million Americans sick every year and cost the American economy $55.5 billion. This doesn't even account for the up to $300 million in revenues and reputational damage that a company can lose if they're caught up in a recall. For example, Chipotle lost over $6 billion in their market cap after a series of recalls over a six month period in 2017.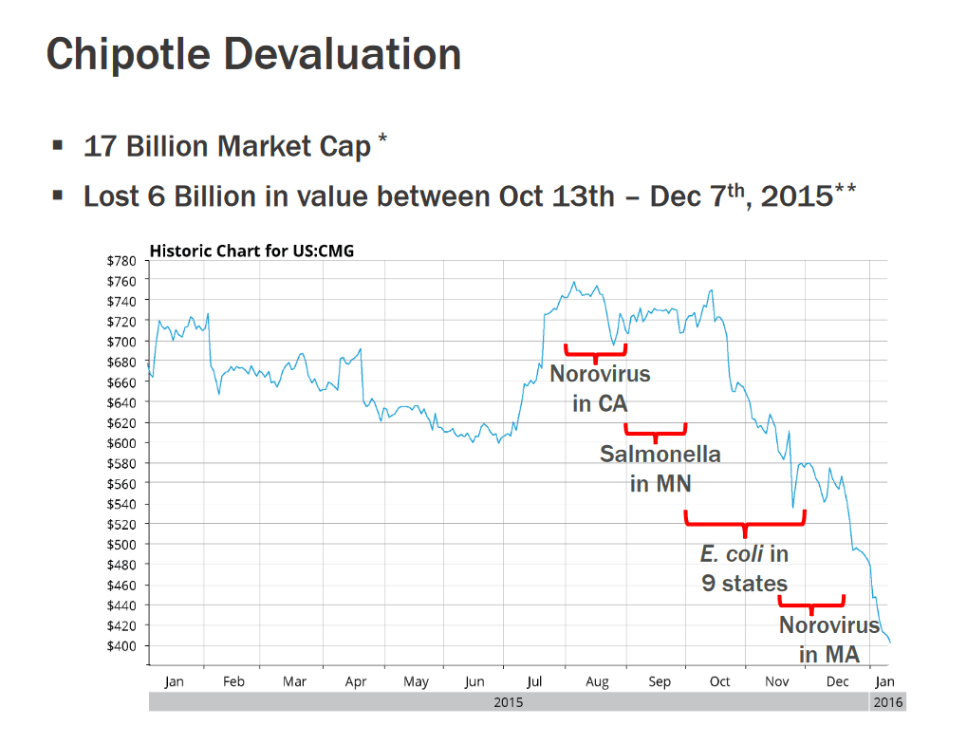 Up until now food, producers and consumers have had no choice but to trust in a costly, inefficient system and hope that any problems with their products would be caught before they hit the shelves. Recently, a groundbreaking biotech company has decided to tackle the issue head-on with its revolutionary new automated pathogen detector.
LexaGene could save lives as well as money
LexaGene (OTCQB:LXXGF) (TSX.V:LXG) has produced the next generation of pathogen detectors. Its patented technology, the LX6, builds on government-funded technology to produce a truly revolutionary on-site pathogen detector. Not only is the LX6 capable of delivering results within an hour—it is also capable of detecting 22 pathogens, such as Salmonella, E-coli, and Listeria,  simultaneously in a one-step sample. This eliminates the need for sample preparation and the need for a trained microbiologist.
Demonstration of how the LX6 works (Source: LexaGene)
The LX6 is an onsite detection machine. The operator loads the sample into the system and then loads a single-use cartridge—this whole process takes one minute. An intuitive touchscreen display is available to begin the automated scanning and analysis process which takes just 60 minutes.
The LX6 is revolutionary because it relies on genetic analysis rather than culture analysis. This not only significantly reduces the scanning time but also improves safety. It largely eliminates the risk of contamination from growing cultures and helps to prevent false negatives brought about by sample death. The LX6 is also capable of scanning for various pathogens simultaneously, including bacteria, yeast, viruses, protozoa, and antibiotic-resistant genes.
In an industry where there are 2.6 billion tests every year, LexaGene's LX6 is a game-changer. This $13.6 billion market is crying out for disruption, and LexaGene could help the industry avoid damaging recalls and save lives by catching any pathogens before products hit the shelves.
LexaGene has a staggering $40 billion market opportunity
Perhaps most incredibly, LexaGene (OTCQB:LXXGF) (TSX.V:LXG) has plans to disrupt a variety of different sectors. For example, the LX6 could tap into the $4.2 billion veterinary diagnostics market, helping to make sure our beloved pets stay healthy. By using the new LX2, vets would no longer have to send samples to labs as they could have results within one hour!! This speed and sensitivity of the machine will help vets find an accurate diagnosis faster, saving the lives of our furry companions.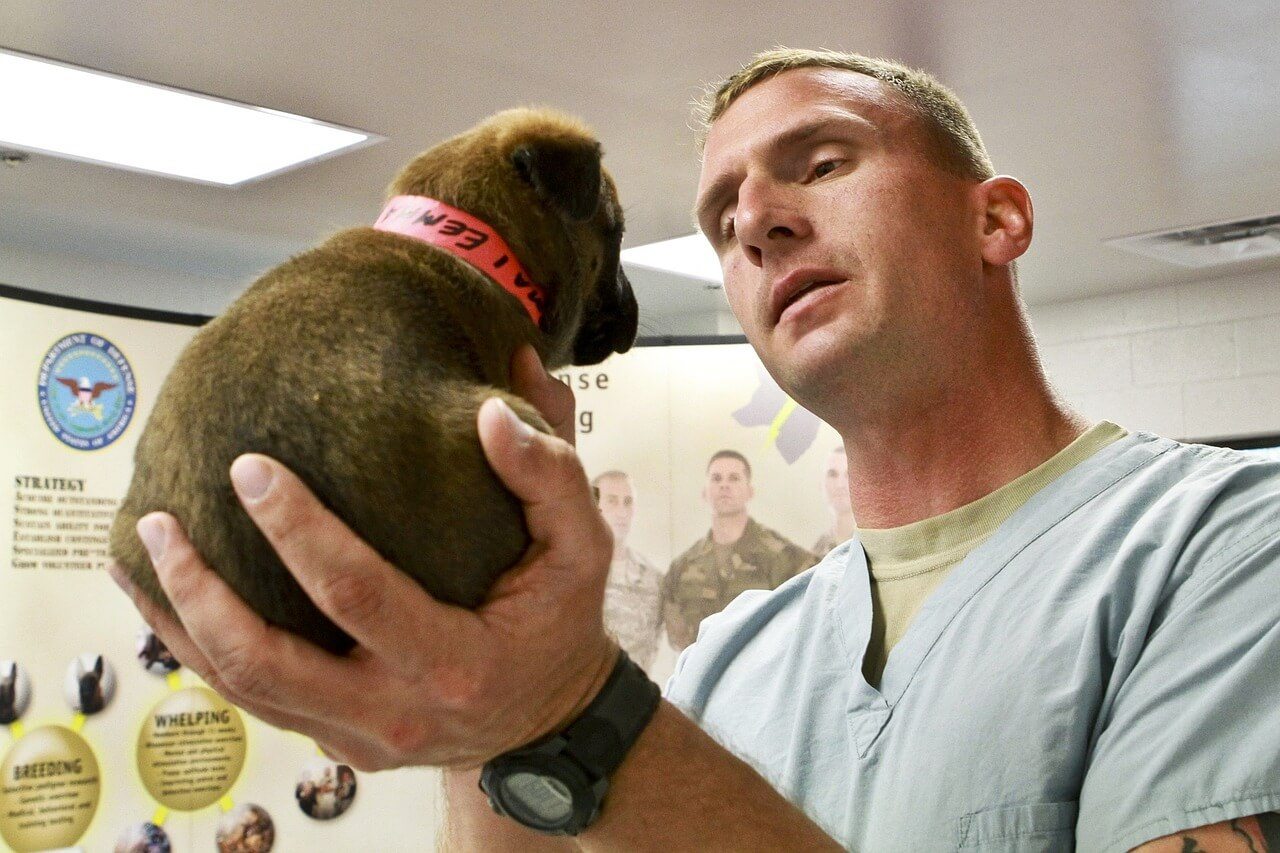 The LX6 can help hospitals save human lives. By offering a faster diagnosis, it will be possible for hospitals to treat patients faster than ever before. Similarly, the LX6 could play a unique role in pandemic prevention. By identifying and quarantining highly infectious patients quickly, it is possible to take early action, thus preventing the rapid spread of the disease. Experts, including the Gates Foundation and the John Hopkins Center for Disease Control, have warned that the next pandemic is coming soon and is predicted to kill between 33 and 150 million people.
When the John Hopkins Center for Disease Control ran the Clade X simulations, designed to test our readiness to combat a pandemic, the results were dire.  Despite the virus simply being "moderately" deadly and contagious the virus would have killed 150 million people within 20 months. The experts who ran the test believed that if left unchecked, it would have gone on to kill 900 million people or more than 10% of the global population. Clade X is just a simulation but it underscores the importance of improved diagnosis and testing.  
Other markets include water-testing, aquaculture testing, as well as some potential uses on military and cruise ships to prevent spoiled food or water from causing illness out at sea. It even has uses at the border to test food being imported and exported. LexaGene's LX6 unique blend of low cost and ease of use make it applicable to almost any industry.
Why now is the perfect moment to invest in LexaGene
In many ways the LX6 and its derivatives speak for themselves—they are a quantum leap in pathogen detection technology. The best part from an investor's perspective is that there is already a tried-and-tested product with over 20 years of development and previous versions used by the National Institute of Health and the Department of Homeland Security in high-profile areas such as the Olympics and Grand Central Station, New York City. The production of LexaGene's beta product began in October, and this helps to eliminate much of the risk investors face when supporting revolutionary new technologies.
LexaGene on FOX Biz TV
By using the "razorblade" model, LexaGene (OTCQB:LXXGF) (TSX.V:LXG) can generate a recurring revenue stream while maximizing the utility of its product. The disposable sample preparation cartridge ensures that the LX6 is easy to use and offers LexaGene a gross margin of around 97% post-purchase. This also provides an industry best solution at an affordable cost to the consumer.
There are risks associated with an early investment like LexaGene. These are primarily mitigated by its intensive market analysis demonstrating clear pain points and its working alpha prototype. LexaGene is also operating in the biotech market where large acquisitions are commonplace, facilitating a more natural exit strategy for investors.
The fact is that LexaGene's product will revolutionize safety standards and save lives across America. Early investors who believe in this company and its product will not only make the strongest positive impact with their funds but also reap the greatest rewards.
There is no better moment than now to invest in LexaGene (OTCQB:LXXGF) (TSX.V:LXG).
—
This article may include forward-looking statements. These forward-looking statements generally are identified by the words "believe," "project," "estimate," "become," "plan," "will," and similar expressions. These forward-looking statements involve known and unknown risks as well as uncertainties, including those discussed in the following cautionary statements and elsewhere in this article and on this site. Although the Company may believe that its expectations are based on reasonable assumptions, the actual results that the Company may achieve may differ materially from any forward-looking statements, which reflect the opinions of the management of the Company only as of the date hereof. Additionally, please make sure to read these important disclosures.