Woman to Watch: Hudson's Bay CEO Helena Foulkes
Helena Foulkes's stint in CVS led her to an exciting opportunity to become the CEO of Hudson's Bay Company.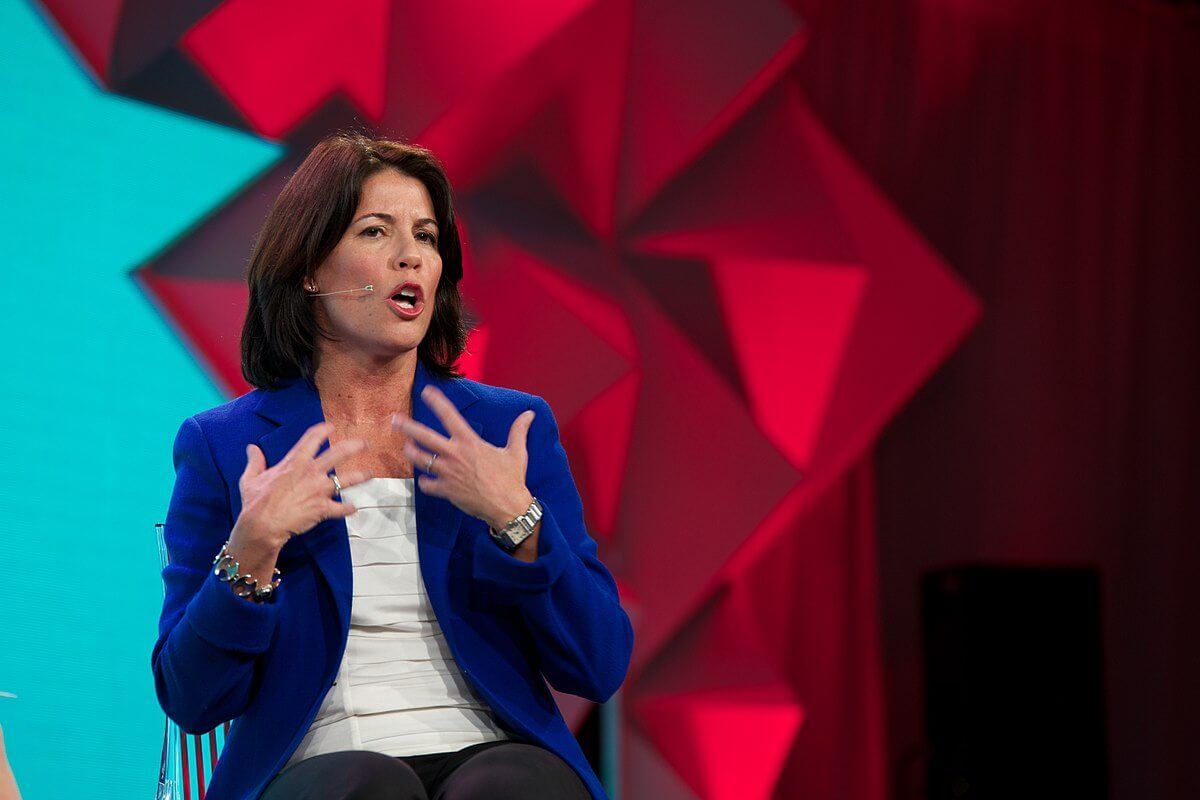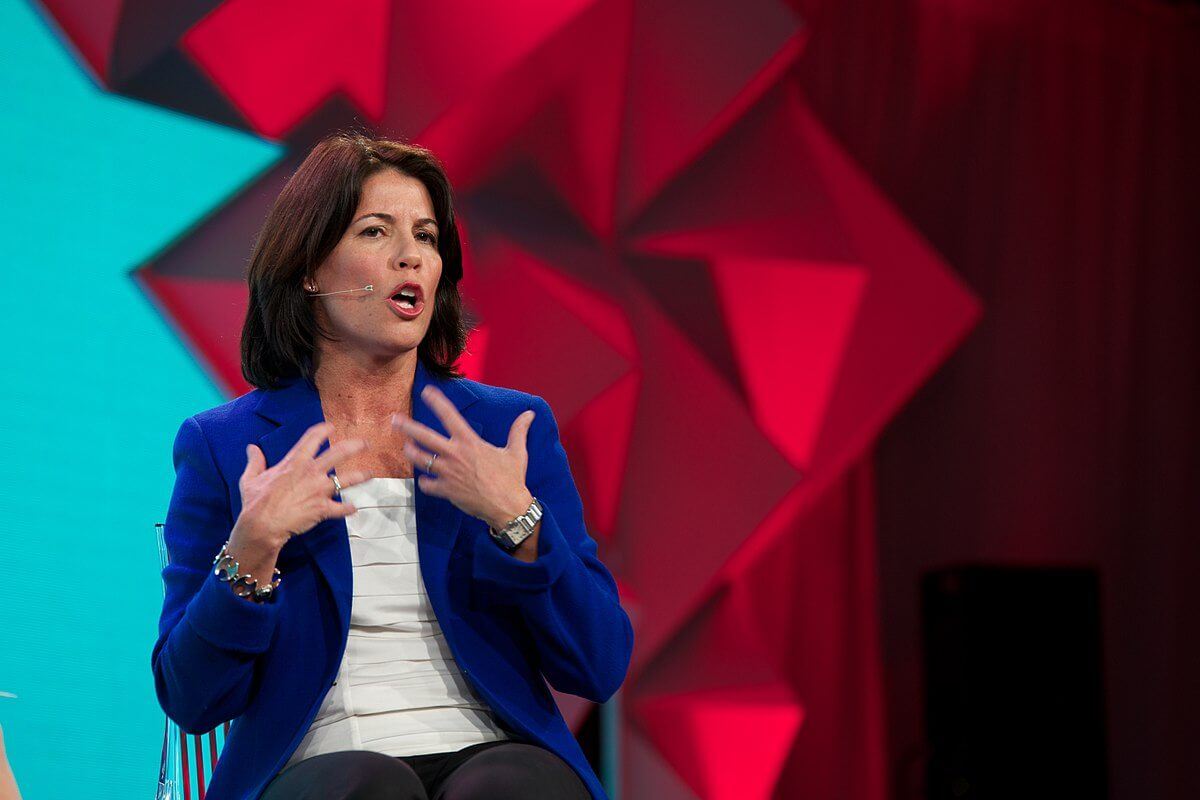 Helena Foulkes is the former president of CVS Pharmacy, the subsidiary of American retail and healthcare company CVS Health. She also served as the executive vice president of the latter. However, it was reported that she was selected to become the new CEO of the Hudson's Bay Company (HBC), a Canadian retail business firm.
Throughout Foulkes' stint at CVS Pharmacy, she managed to instill changes in the company's products, paving the way to further success despite some losses along the way. Now that she is about to step into a new role, all eyes are on her as people anticipate what she could bring to HBC's table.
Helena's early life
Born in 1964, little is known about the life of young Helena Buonanno. She is the oldest of five children and is the niece of Chris Dodd, the former senator from Connecticut.
When it comes to her education, Helena attended the Lincoln School in Rhode Island. She earned her bachelor's degree in economics at Harvard University, and she received the honor of magna cum laude when she graduated. It was also during her studies there when she met Bill Foulkes, her future husband.
Before CVS
Following her college years, Foulkes then entered the world of investment banking. She worked at Goldman Sachs, but her time there was cut short because of her lack of interest in deal-making.
Foulkes proceeded to work at Tiffany & Co., and despite working there for a brief time, she took with her a life-changing discovery: her passion in retail. She then returned to Harvard to acquire a master's degree in business administration.
Her time at CVS
In 1992, Foulkes was employed at CVS. Her first few years at the company was tiring for sure as she commuted to and from the office before leaving Boston, where she and her husband stayed after her graduate studies, to relocate.
Foulkes climbed her way up the corporate ranks in the company and later became the executive vice president and chief health care strategy and marketing officer. She took care of the company's corporate strategy and also worked on the enterprise marketing and communications.
She also developed ExtraCare, a loyalty program that received a nationwide launch in 2001. The program is incredibly successful and useful to CVS because the company managed to customize its offers to customers and even acquired data concerning consumers' shopping habits with the help of the program.
Foulkes then followed it up with a new program called Maintenance Choice, which was launched in 2009. In this program, patients can choose how they want to get their 90-day medications: either receiving them through mail delivery or acquiring them at any CVS Pharmacy location.
Removing tobacco products in CVS stores
Then, in 2014, Foulkes took on the role of CVS Pharmacy's president. During her administration, she transformed the company when she took part and became the "catalyst" in the proposal to stop the retail of tobacco products in its stores.
This move cost CVS almost $2 billion worth of sales. However, the public responded positively to the company's decision. Prominent figures like Microsoft founder Bill Gates and former New York mayor Michael Bloomberg — as well as the White House — lauded CVS for its action.
Even with a 7.8 percent decline in front-of-store comparable sales, CVS still thrived after dropping tobacco products off its stores' shelves, earning an 11.9 percent increase in its pharmacy benefit services revenue.
Aside from helping CVS reinforce its identity as a healthcare company, the removal of tobacco products was also a personal cause for Foulkes because back in 2009, her mother succumbed to lung cancer.
Banning manipulated images in CVS' beauty brands
Another achievement of Foulkes in CVS is the company's decision to ban the enhancement of photos used in promoting its beauty brands by 2020 in order to help spread the awareness of the negative impact of altered pictures. The healthcare giant announced its decision last month.
CVS also urges other cosmetic brands to follow suit. But if they do not commit to the cause, their images will get an alert label.
According to Foulkes, this unrealistic expectation set by these manipulated photos is a huge factor in bringing health issues to women. She further stated, "To try to hold ourselves up to be like those women is impossible because even those women don't look like how they appear in those photographs."
Becoming the CEO of Hudson's Bay Company
Earlier this February, HBC announced its selection of Foulkes as its new CEO. She will replace Richard Baker, who acted as its interim CEO after Gerald Storch, the previous CEO, suddenly resigned from the position in 2017. She will also be a part of her new company's board.
Meanwhile, Baker will still be HBC's governor and executive chairman of the board following the entry of Foulkes on Feb. 19.
When asked about Foulkes, Baker stated in an interview with the New York Post that they "were looking for a proven transformational leader, someone who understands consolidating businesses. CVS is the best example of retail consolidation in the world and this is the woman who led it."
Additionally, Foulkes' appointment is a milestone for the company as she will be its first female CEO, making her entry into the company more exciting. With her leadership experiences in CVS, she could steer HBC in a new direction and even help it reach new heights, which makes her one woman to watch this year.
(Featured image by Digitas Photos via Wikimedia Commons. CC BY 2.0)