Huge titanium players to watch
As the demand for titanium dioxide is expected to surge in the next few years, here are the companies to watch out for.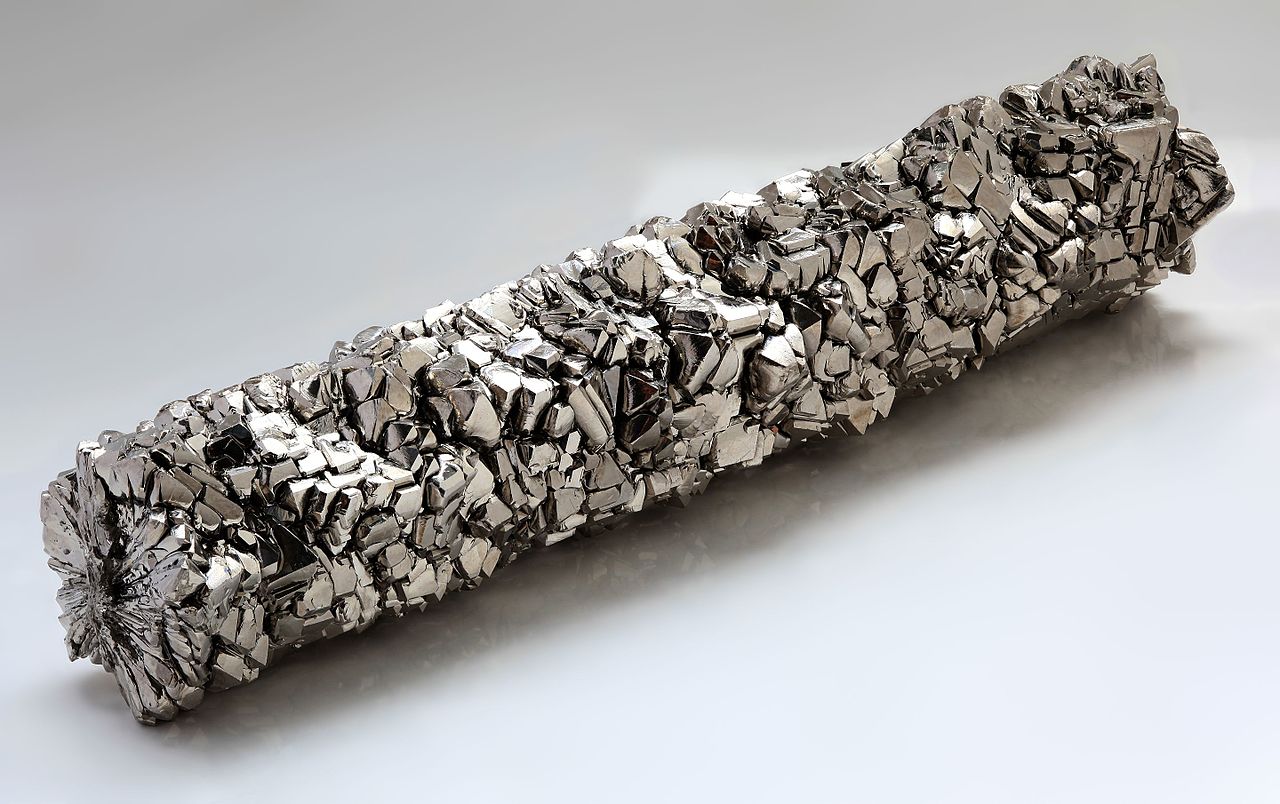 Titanium dioxide is used in many ways around the globe, most importantly in the manufacture and production of lightweight vehicles and pigments. Because of its many uses and applications, the demand for titanium dioxide is expected to boom in the next few years and the value of the segment is estimated to go up to as much as $17.2 billion by 2020.
In 2013 alone, the accumulated revenue from titanium dioxide was valued at $13.4 billion. The market is expected to grow at a compound annual growth rate (CAGR) of 3.8 percent until 2020, according to a recent market analysis by Transparent Market Research.
The numbers associated with the growth of titanium dioxide in the following years made it a valuable kind of mineral it already is: valuable enough to be investment-worthy.
There are several mining companies that are beginning to look like the leading producers of this in-demand material, and here are some of them.
White Mountain Titanium Corporation (OTCQB:WMTM)
With a mining site located in Cerro Blanco, Santiago, White Mountain Titanium aims to be one of Chile's leading titanium dioxide sources in the years to come. Its target for 2016 is to become a leading global provider of three grades of titanium dioxide concentrate in the form of natural rutile.
Global company Phelps Dodge invested $8 million in the company to perform preliminary metallurgy and engineering on the Cerro Blanco site. The bankability of White Mountain is at its peak, with the feasibility study published in July 2013 revealing that 112 million tons of rutile with high cut-off grade of 0.5 percent (1.73 percent TiO2) is expected to be mined.
Once production starts, the company aims to produce 80,000 tons of high-grade rutile annually, increasing to 130,000 in the fourth year on a 20-year projected operation—just in time for the TiO2 market's upswing. Five of the nine rutile resource targets in Cerro Blanco, plus one target within the region, were discovered between June 2012 and 2013. Three of the current targets hold the estimated produce, meaning the other deposits could have more rutile in them.
Aside from its rich resources, White Mountain Titanium proved that its site is well constructed as it survived the recent thunderstorm in the Atacama region that struck nearby communities.  The project will give jobs to three communities in the Atacama region: Huasco, Frierina, and Vallenar, ultimately helping the economy get back on its feet after the said devastating rainfall.
Sierra Rutile Limited (LSE:SRX)
Located in Africa's Sierra Leone, Sierra Rutile is currently one of the world's leading sources of rutile. Sierra Rutile operates in Sierra Leone's rutile-rich southwestern districts such as Mogbewa, Mokaba, Gbangbatok, Gbangbaia, and its newest project, Sembehun.
It operates at a production of 1,000 ton per hour dredge and processes its ores through a floating treatment plant and land processing plant. The company's deposit has a JORC-compliant resource that expands to over 900 million tons of rutile that's graded at 0.94 percent. According to its website, Sierra Rutile is expected to produce high-grade titanium ore for 65 years and is currently working on an expansion for more resources.
In 1979, American and European executives of the company began operations in the Bonthe District, Sierra Leone's most abundant source of high-grade titanium ore.
However, poor mining policy and several attacks during all phases of the civil war (1995) forced the company to terminate its operations. At the time, Sierra Rutile was the largest foreign exchange earner, taxpayer, and employer in Bonthe District and the termination of its operations forced most of the district's population (IDPs) into a mass exodus in 1997. Now, Sierra Rutile is determined to reclaim their position in the global titanium game and with expansion projects currently on play, it is no surprise if the company continues to be one of the leading producers of rutile.
Iluka (ASX:ILU)
Operating in Western Australia, Victoria, South Australia, and in Virginia, United States, Iluka is a major producer of zircon and is deemed to be one of the highest producers of titanium dioxide, rutile, and synthetic rutile. The company whose corporate office is located in Perth, began operations in 1998 and has already generated $1.07 billion of income in 2012. Iluka was a company brought about by a merger between Westralian Sands and Renison Goldfields Consolidated (RGC), a well-known titanium mineral business.
According to the company's website, Iluka's premium synthetic rutile has a guaranteed TiO2 contents of 91 percent and 88 percent. Another product of Iluka is an ultra synthetic rutile with a TiO2 content of 95 percent. The company produced 250,000 tons of synthetic rutile in 2012 that supplied many companies around the world. Based on its position in the mineral resources and ore reserves, its location is the most abundant in Australia, trumping reserves in Murray Basin and Eucla Basin.
Featured Photo by Alchemist-hp via Wikimedia Commons. CC BY-SA 3.0
—
This article may include forward-looking statements. These forward-looking statements generally are identified by the words "believe," "project," "estimate," "become," "plan," "will," and similar expressions. These forward-looking statements involve known and unknown risks as well as uncertainties, including those discussed in the following cautionary statements and elsewhere in this article and on this site. Although the Company may believe that its expectations are based on reasonable assumptions, the actual results that the Company may achieve may differ materially from any forward-looking statements, which reflect the opinions of the management of the Company only as of the date hereof. Additionally, please make sure to read these important disclosures.