Hybrid cars: Eco driving will prevail despite low sales
With gasoline prices hiking up, the attention of car owners is turned towards eco driving options like hybrid cars. Nickel is used to creating hybrids cars.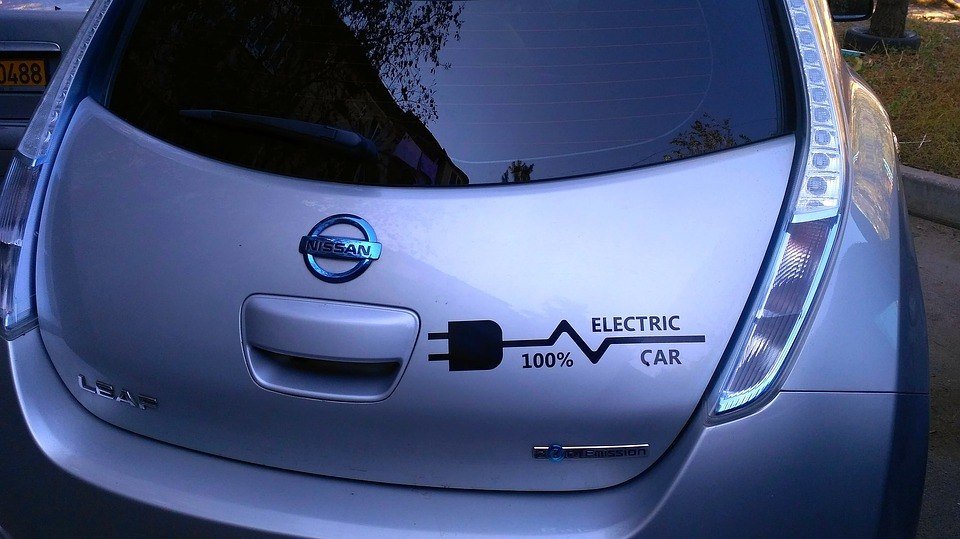 The rising price of gasoline sent a high interest on hybrid cars. In January, the average gasoline price in the United States hiked up to 3 cents to $2.87 per gallon. 
In several states such as California, prices increased to as much as $3.49 a gallon. This constant price increase has given birth to a mass purchasing hybrid cars, which are vehicles with an internal combustion engine and a high voltage electric motor. Usually called HEVs (hybrid electric vehicles), these kinds of automobiles combine an engine and another electric motor.
The rise and decline of hybrid car sales
Automotive News Data Center and IHS/ Polk stated that 2013 was considered the peak of hybrid car sales. Sales of hybrid vehicles increased to 594, 485 units in 2014 from 274, 749 in 2010. This kind of consumer trend paved the way for other kinds of hybrid vehicles such as plug-in hybrids, battery electric hybrids, and natural gas vehicles.
Sales of different kinds of hybrid vehicles range from 1.5 percent to 4 percent of the market. However, the trend line has barely increased since 2010, which was at 2.5 percent and was 3.5 percent in 2014.
Tom Libby, an analyst at IHS Automotive, thinks that the decline in sales was a result of rational decisions by consumers.
"It's a financial situation. The hybrid price premium is not offset by the gas savings, and consumers are making a rational decision. The more gas prices stay static, the more consumers adjust and move back toward what they are more comfortable with," said Libby, in a report by Auto News in June 2014.
During the same time, Toyota's Division General Manager Bill Fay was optimistic about how the masses will accept hybrid technology. In 2014, the Toyota Prius hit a sales record of 350,000 hybrid sales. In the past few months, gasoline prices have remained low, resulting in a decrease in hybrid car sales.
"Although gas prices are not as high as they've been in the past, they are not low. In this higher-yet-stable gas environment, truck sales are up, which is evidence that consumers have shown increasing desensitization to higher prices," said Fay.
Selling hot until 2024
While it could be evident that hybrid car sales have plummeted over the past year, several plug-in vehicle models have reached sales milestones. The BYD Qin plug-in hybrid, all-electric Renault Zoe, and the all-electric BMW i3 all crossed the 25,000 unit sales milestone. Other hybrid vehicles that were successful in sales are the Mitsubishi i-MiEV family that gathered 50,000 sales, the Mitsubishi Outlander that sold 60,000 units, the Prius plug-in hybrid with 71,000 sales, the Tesla Model S at 73,000, the Volt/ Ampera at 93,000 and the Nissan Leaf with 177,000.
These car sales prove that hybrid cars are still in demand, especially for those are conscious about the environment. According to Navigant Research, a forecast of 1 million plug-in vehicles will be sold each year in the next decade. This is a particularly huge number compared to the current status of plug-in vehicle sales. However, Navigant Research reported a conservative and aggressive estimate that included sales of hybrid electric vehicles and battery electric vehicles as well. The primary variable for the research were local incentives and fuel costs.
Hybrids in the US
The research stated that more than 133,000 plug-in electric vehicles sold in North America alone last year. In particular, Navigant believes that sales will continue to soar over the next decade in the United States at 20.9 percent CAGR.
"Overall, the United States is expected to be the largest market throughout the forecast period, with PEV sales in 2024 exceeding 860, 000 in the conservative scenario and 1.2 million in the aggressive," wrote the research firm in a statement published by HybridCars.com.
One of the most important elements in manufacturing hybrid vehicles is nickel. Nickel is used in the vehicle's nickel-hydride battery. If Navigant Research's forecast is right, that means that more nickel will be needed to sustain the creation of these eco-friendly vehicles. Amur Minerals Corporation (AIM: AMC), a mining company in the Russian Far East. The company sitS on one of the top 20 nickel-sulphide deposits in the world.
The deposit holds as much as 67 million tons of high-grade nickel. The company can supply various automotive companies that create electric vehicles for a sustained trend of eco driving.
—
This article may include forward-looking statements. These forward-looking statements generally are identified by the words "believe," "project," "estimate," "become," "plan," "will," and similar expressions. These forward-looking statements involve known and unknown risks as well as uncertainties, including those discussed in the following cautionary statements and elsewhere in this article and on this site. Although the Company may believe that its expectations are based on reasonable assumptions, the actual results that the Company may achieve may differ materially from any forward-looking statements, which reflect the opinions of the management of the Company only as of the date hereof. Additionally, please make sure to read these important disclosures.