Why you should look at transit authorities for funded transportation projects
Lots of funding is flowing to public transit authorities.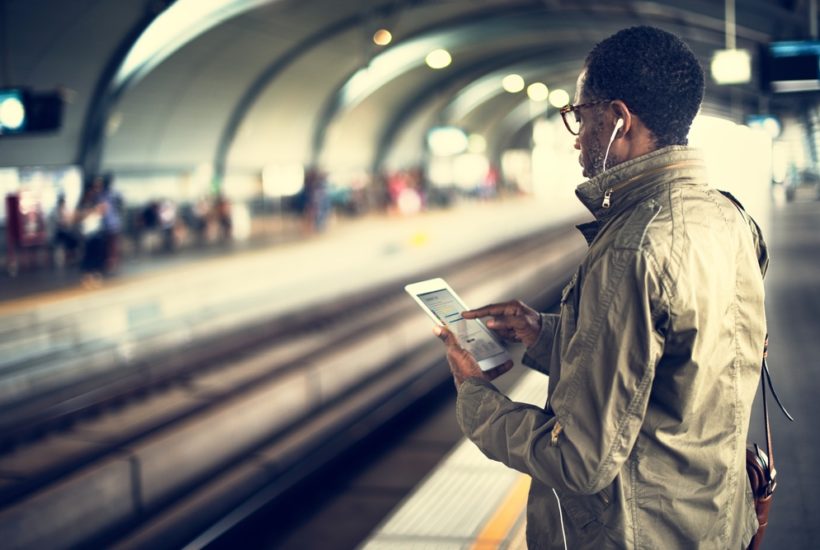 An American Public Transportation Association (APTA) report points out that there's approximately $232 billion in critical public transportation needs across the country, and if that $232 billion were spent over 10 years, the result would be a return of $928 billion over 20 years. That's because there's an estimated 4-to-1 return in economic activity on every dollar invested in public transportation projects in the United States. Hard to believe…but that's what the economists say.
Some of the nation's larger transit authorities are making plans to spend billions of dollars over the next two to four decades. Metropolitan Atlanta Rapid Transit Authority (MARTA)'s CEO Jeff Parker says that the transit authority will invest $100 billion in transit and tech over the next four decades. He notes that the Los Angeles County Metropolitan Transportation Authority will also commit $120 billion over the next 40 years. Government leaders in Washington, D.C., say an investment of $500 billion over 20 years by the Washington Metropolitan Area Transit Authority is not unrealistic.
But many much-needed expansions, upgrades and past-due maintenance projects in other parts of the U.S. are being delayed or set aside. Instead of building new facilities, buying equipment and vehicles and addressing safety concerns, numerous transportation authorities are leasing buses instead of buying them and outsourcing vehicle maintenance and other services to private-sector firms. Whichever route public transit authorities choose, there's a lot of funding and a lot of upcoming opportunities.
There are hundreds of smaller projects as well as the large ones. When transit authorities decide to mitigate traffic congestion, provide better transportation options, create jobs, ensure safety and/or improve security, they open up private-sector opportunities. The smaller projects create contracting opportunities for private-sector firms of all sizes throughout multiple industry sectors.
Federal funding often contributes a major portion of transit funding. And much of the funding for mass transit and transportation projects comes from the near-insolvent Highway Trust Fund, where funding has been under attack for a long time. In the meantime, a number of contracting opportunities are available.
The Chicago Transit Authority plans to upgrade more than 3,800 older model security cameras with high-definition cameras across its rail system. About 1,000 new cameras have already been added. The authority wants to purchase additional cameras over the next several years which would bring the total project investment to about $33 million. The New York City Transit president wants additional surveillance cameras that will cut down on riders who evade bus fares.
In North Carolina, the Greensboro Transit Authority has been awarded $1.95 million to purchase as many as six all-electric buses. Greensboro wants to transition to a completely electric bus fleet.
More than $5 million in additional Massachusetts Department of Transportation funding is available to regional transit authorities. Two of the projects being funded are related to the creation of a target marketing advertising campaign for Spanish language television. Additionally, funding will be available for a two-part project for installation of new mobile data terminals to interface with management software and the installation of a new Interactive Voice Response telephone notification system.
In St. Paul, Minnesota, Metro Transit will receive $7 million in federal funding for a bus stop modernization project that includes shelters that provide heat, light and real-time travel information.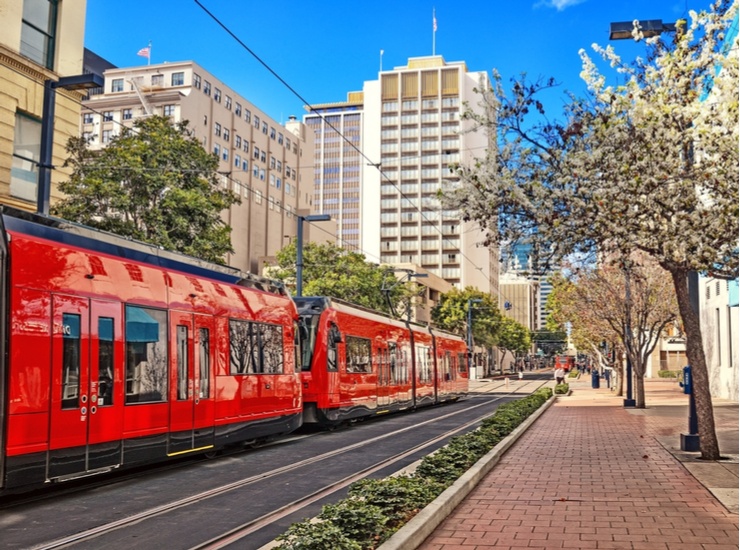 Numerous federal grant programs provide funding for transit needs, particularly the Federal Transit Administration (FTA). Over the last half-century, the FTA has invested $11 billion each year in partnership with state and local governments to enhance public transportation systems. The funds have been used for projects that involve transit infrastructure, bus and related equipment purchases, safety projects and construction or rehabilitation of facilities for buses.
Earlier this month, the FTA announced that $85 million in funding is available through its Low-No Program that assists in the funding or leasing of low- or no-emissions vehicles. This funding is used for advanced technologies and for related equipment or facilities for such programs. These competitive grants are available to public transit agencies, state transportation departments, and tribes. Grant proposals will be received through May 14.
Another $30 million in FTA funds is allocated for development and support of passenger ferry projects in the U.S. Funds awarded can be used for purchase, repair, and modernization of ferry boats, terminals, and ancillary facilities. Applications are accepted through April 15.
Public transit is the lifeblood of communities of all sizes throughout the U.S. While not all transit programs are high-dollar investments, an increasing number of smaller projects exist and funding is available from a variety of grants and programs to ensure citizen mobility.
(Featured image by Rawpixel.com via Shutterstock)
—
DISCLAIMER: This article expresses my own ideas and opinions. Any information I have shared are from sources that I believe to be reliable and accurate. I did not receive any financial compensation for writing this post, nor do I own any shares in any company I've mentioned. I encourage any reader to do their own diligent research first before making any investment decisions.