Impacts of the DIY trend on the construction industry
DIY has become a trend that enables people to utilize their creativity. However, this has an impact on the construction industry, and here's how it can capitalize on this trend.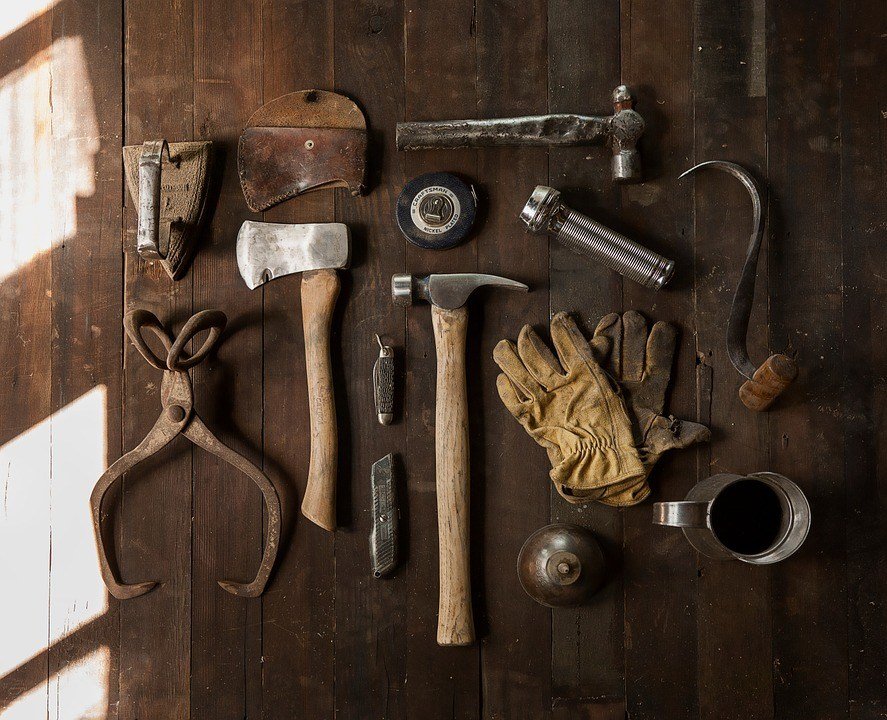 People love to build things with their hands—though many now prefer it as a hobby, instead of a career. The DIY trend isn't new—in fact, the term "do it yourself" first appeared in a 1912 issue of Suburban Life magazine. It's just regained some of its former popularity in recent years.
You can't log onto any social media website without seeing a video about how to make a bench or bedframe by upcycling wooden pallets or how to recycle old 3.5-inch floppy disks into clocks. For the DIYer, it's a rewarding feeling to create something themselves—but what does that mean for the construction industry that usually specializes in these types of creations?
Let's take a closer look at the impact the DIY trend is having on the construction industry, and how construction managers and business owners can capitalize on this new trend.
Changes in the construction materials industry
The construction materials industry is massive—by 2030, experts estimate it will be worth more than $1 trillion, but the industry is changing. Right now, we can expect most spare parts suppliers to upgrade to 3D printing in the next five years—something DIYers can do themselves if they have the right equipment, and 3D printers are getting more affordable by the day.
The first hurdle is 3D printing—but that can be relatively easy to capitalize on for the tech-savvy construction manager. Once 3D printing really takes off in this industry, companies will shift from selling parts to selling patented part designs companies and DIYers can use in the comfort of their homes. You might lose out on the sale of additional replacement parts—unless a new type of DRM emerges to limit the designs to a certain number of prints—but you won't lose out on the sale entirely.
Large consumer sellers
Amazon also has a large piece of the pie. Their tools and home improvement sales have increased 35 percent over the last year in the United States, 20 percent in the UK and more than 45 percent in Germany. It is entirely possible Amazon and other similar sellers might take a huge chunk of the marketplace in the not-too-distant future.
Large sellers like Amazon are more of a challenge, but these, too, are possible to overcome by offering products for DIY or commercial applications. Amazon is already doing this on a large scale, but other companies can snag themselves a piece of this pie by offering the same thing. You might not be able to beat Amazon's prices—very few companies can and still make a profit—but offering higher quality equipment can help you get into that niche without compromising your bottom line.
Learning new skills
One thing that brings people to DIY is the opportunity to learn new skills they might also be able to use in their personal or work lives. Learning how to maintain their cars, their homes and their electronics isn't just useful—it can help them save money, too.
Construction and supply companies can capitalize on this by offering commercial-grade equipment for affordable prices. A casual DIYer might not need a temperature-controlled soldering station for their projects, but most love having the option to purchase commercial-grade equipment at affordable prices.
Try marketing your products, whether your customers are looking for soldering irons to repair their electronics, HVAC repair equipment to get their home's air conditioner running smoother or just hand tools for working on their cars, being able to access commercial-grade equipment can bring in new customers.
Cleaning up the mess
One of the main problems DIYers experience is the fact that while they may enjoy working with their hands, they don't have the skills necessary to create something that is up to code or safe to use. That doesn't usually apply to little backyard bench projects or things of that nature—it's more of a problem for people who do work around the house, or those who try to save a bit of money on a major construction or remodeling project by skipping the contractors entirely and doing all the work themselves.
Whether the problems are significant—work that's not to code, missing permits, etc.—or small, construction companies can capitalize on this trend by offering a "clean-up-the-mess" service. Offer to fix the problems they've created with their DIY work without discouraging them from doing it in the future. We don't want to put people off from creating—we just want them to do so safely and to call the professionals when the job is too big for them.
The DIY trend has been around for more than a century and is only continuing to grow as it becomes easier for the average consumer to get the tools and supplies they need to create their projects. Instead of letting it affect your bottom line, changing your business model just enough to cater to these DIYers can help improve your overall business in the long run.
—
DISCLAIMER: This article expresses my own ideas and opinions. Any information I have shared are from sources that I believe to be reliable and accurate. I did not receive any financial compensation for writing this post, nor do I own any shares in any company I've mentioned. I encourage any reader to do their own diligent research first before making any investment decisions.