Is CBD about to shift the US Health and Wellness Market? Ask HempFusion, they're Already Ready.
HempFusion's management team walks us through the evolving health and wellness market. As a company positioned to expand beyond their base business to take advantage of the deregulating CBD sector, they discuss trends like demographic shifts and international regulations.  They explain the products (probiotics) and strategies (compliance) being implemented to seize the opportunities presented.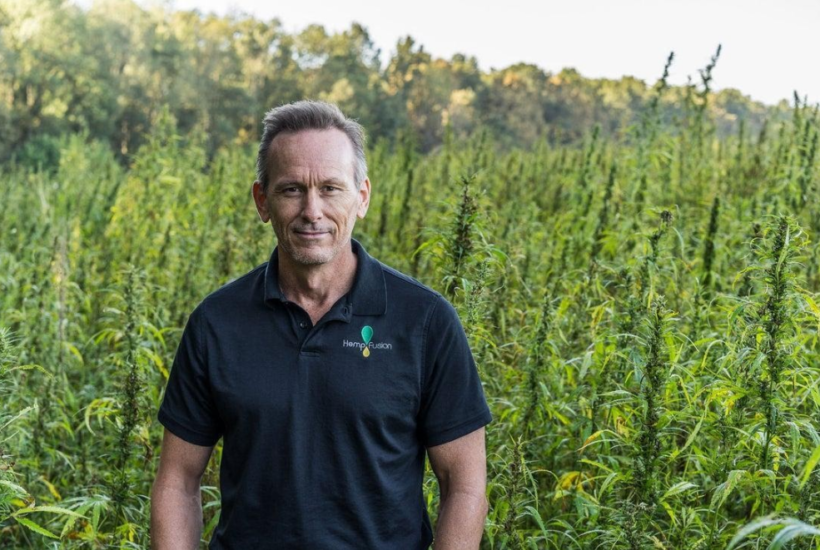 There is no doubt that health and wellness spending has been on the rise, spurred on by the pandemic on top of already robust demand and interest. To understand this global market and its trends, we need to dive into some of its biggest and fastest-growing trends like probiotics or CBD being brought to bear by innovators at HempFusion Wellness Inc.
While the COVID-19 pandemic has transformed the world, one of the most significant changes is the heightened awareness consumers have regarding their personal health.
A global survey from McKinsey notes that 42% of consumers consider wellness a top priority in their lives, representing a major opportunity for health and wellness companies.
In fact, the Global Wellness Institute values the global wellness industry at US $4.5 trillion, and amidst this global industry is a growing market for CBD-based products that could grow at a 37% CAGR to US $19.5 billion by 2025.
Regulatory complexities coupled with the need for strong operations reflect a barrier to entry for CBD companies. This barrier has risen greatly since the ratification of the U.S Farm Bill in 2018 as several 'bad players' have negatively impacted the industry.
However, health and wellness company HempFusion Wellness Inc. (TSX: CBD.U | US: CBDHF | FWB: 8OO) has focused on formulating compliant, high-quality products with future regulations in mind. HempFusion's management has decades of experience navigating U.S. regulatory barriers, providing the Company with a competitive advantage that is difficult for current and new entrants to surpass.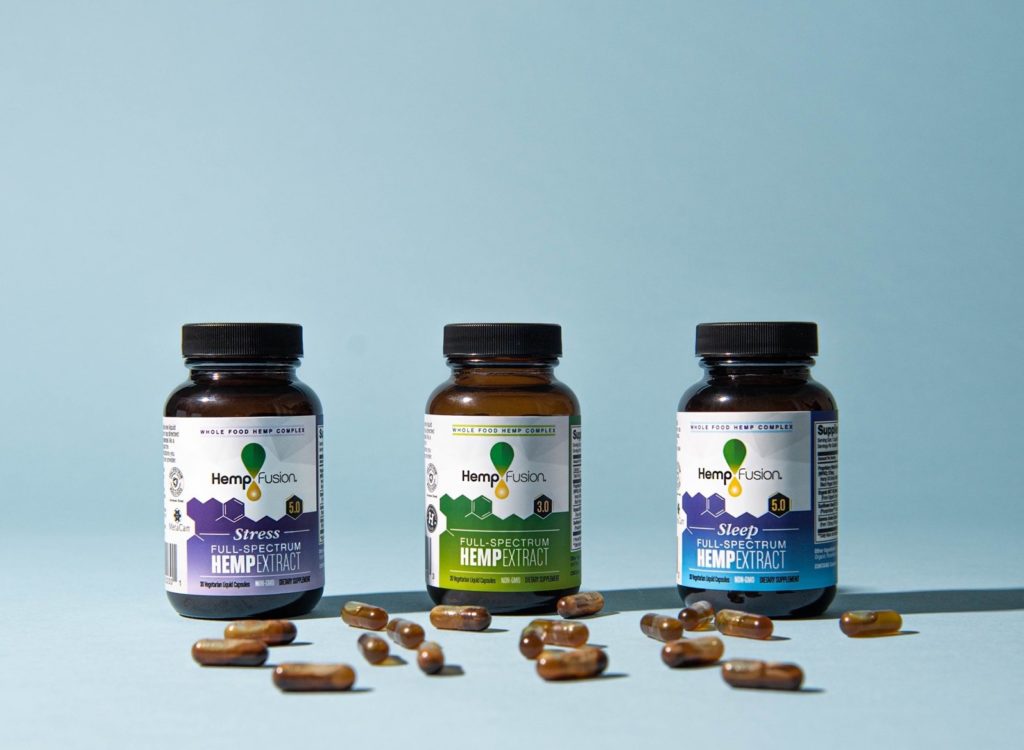 Targeting and Demographics at the Heart of Wellness Space
HempFusion is a company that illustrates the potential for CBD-based products to be incorporated into a broader wellness offering. The Company offers a variety of hemp extract products (including tinctures, capsules, gummies, and topicals) sold across three leading brands: HempFusion CBD, Sagely Naturals, and Apothecanna.
HempFusion's two most recent acquisitions have added over $8 million in revenue. Sagely Naturals develops over-the-counter CBD products marketed to women. Topical CBD brand Apothecanna appeals to the Baby Boomer generation.
Women and Baby Boomers are two key health and wellness industry demographics since both prioritize their well-being and are careful about what they and their families consume. HempFusion's Sagely Naturals and Apothecanna acquisitions were part of the Company's strategy to further penetrate these lucrative demographics.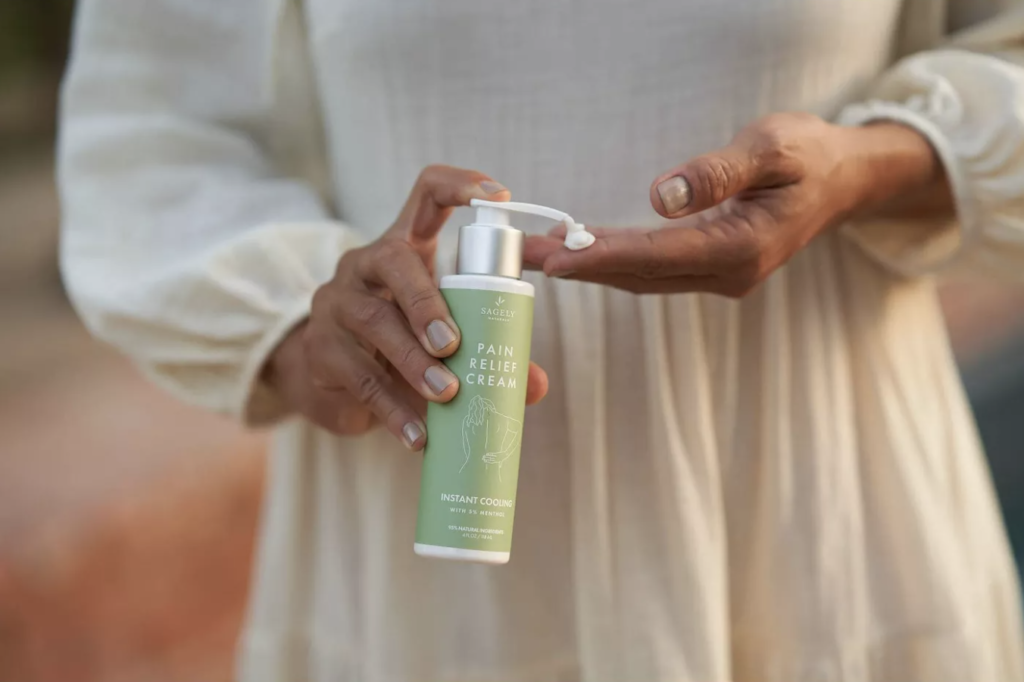 HempFusion's CMO Ola Lassard says that it's difficult for a company to be all things to all people and that HempFusion's multiple brands can "Speak to many people directly and succinctly in a way that is meaningful to them."
"We believe the Company is in the strongest position it has ever been with significant partnerships, developments, new distributors, and international channels deep in development." –Jason Mitchell, CEO, HempFusion Wellness Inc.

HempFusion's Strategy is Compliance-Driven and Built on Quality
HempFusion has been busy developing ingestible CBD programs within its brands to increase sales in anticipation of potential regulatory changes in the U.S. Bill HR841 is currently under deliberation in Congress and could allow hemp-derived CBD ingestibles as dietary supplements.
Jason Mitchell, CEO, and Co-founder of HempFusion and certified Naturopathic Doctor, says, "Both Apothecanna and Sagely were CBD topical companies; we have now moved both into ingestibles programs that will be completely compliant with what's proposed in Bill HR841 and current FDA methodologies.
"We know that topicals are good business, but ingestible products could be 5x to 10x the velocity of topicals at retail — an exponentially larger opportunity than topicals."
Should Bill HR841 pass and effectively remove the FDA's argument that CBD is a drug, HempFusion is positioned to immediately capitalize on the U.S. CBD ingestible opportunity.
Compliance plays a key role in HempFusion's overall strategy. Navigating the complicated regulatory environment and committing to following the current and proposed rules allows HempFusion to enter markets first, mitigate legal risk, and build consumer trust in the long run. HempFusion is one of the few companies that is already marketing FDA Drug Listed Topicals in full compliance with all FDA regulations.
Safe product development is also a priority — HempFusion is a board member of the U.S Hemp Roundtable, a coalition of companies that work to advance safe hemp and CBD products, and HempFusion's CMO is the Roundtable's first two-term President. A strict focus on being legally compliant and thorough scientific product testing has allowed HempFusion to build a reputation with consumers for safe CBD products.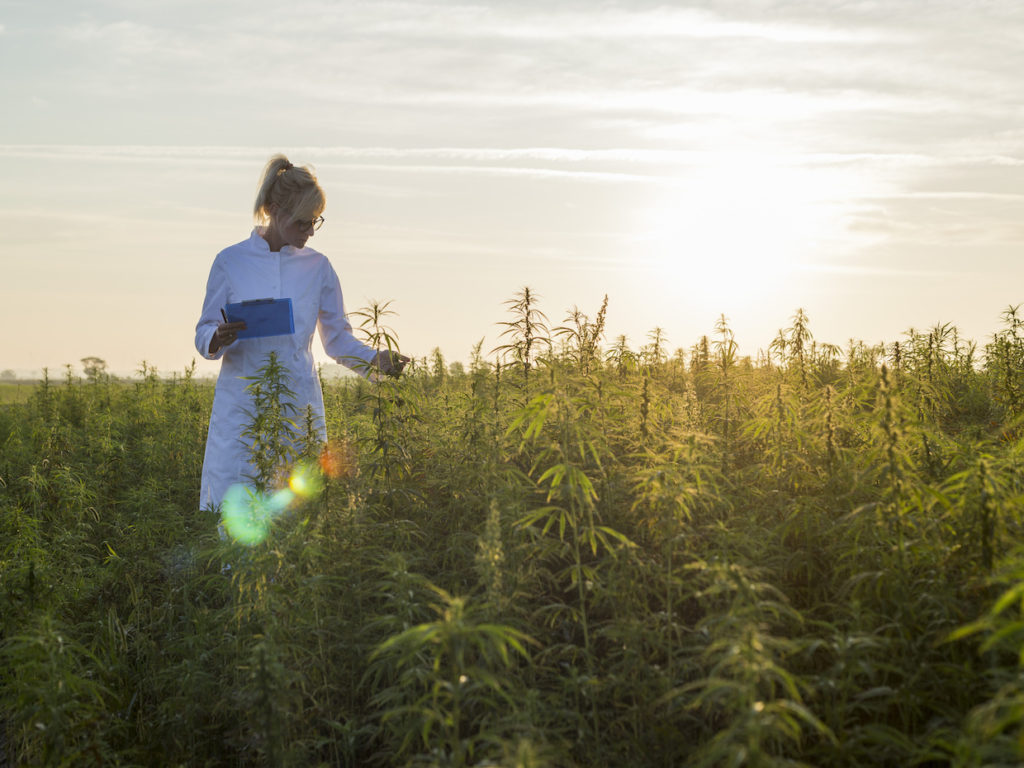 Beyond CBD, What's leading in the International Wellness Market?
CBD products are not HempFusion's only offerings, however. Sagely recently introduced a line of OTC topical products that immediately received distribution at over 1,100 stores of a top U.S. retailer. The Company also owns Probulin Probiotics, one of the fastest-growing probiotic brands in the health and wellness market according to SPINs data.
Probulin's potential growth is significant. The brand recently launched an Amazon store, and significant future growth opportunities could come from abroad. Through the combination of CBD and non-CBD brands, HempFusion products are currently sold in over 18,000 retail outlets across 50 states, including large national retailers like Kroger, Publix, Rite Aid, CVS, Walgreens, Sprouts, Target, Whole Foods, and Fresh Thyme Market. HempFusion also recently launched a private label business with a large national retailer, providing the Company with another significant source of revenue.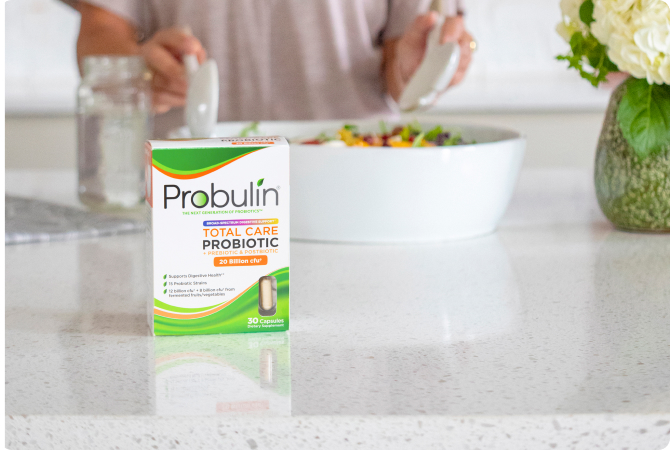 HempFusion are unrolling a global distribution strategy
HempFusion's strategy involves capturing revenue opportunities from multiple distribution channels including Food, Drug, and Mass (FDM) retailers, e-commerce, convenience stores, and health care professionals. The strategy also includes partnerships that allow the Company to enter markets such as Europe, China, and the Middle East, primarily through Probulin, its fast-growing probiotics brand.
Although HempFusion's international strategy is in its early stage, it is working. Five Probulin products recently received approval from the United Arab Emirates' Ministry of Health. The approval is significant as it is a precursor to receiving Dubai Drug Code numbers. These numbers label products as drugs that can be prescribed by doctors and covered by insurance providers. HempFusion also signed a distribution agreement with a key pharmacy chain this year that boasts 1,200 locations across the Middle East.
In China, HempFusion has received conditional approval to launch CBD products on Tmall and has already launched Probulin products on the platform. Tmall is an Alibaba Group-operated online marketplace that represents over 750 million potential consumers throughout mainland China, Hong Kong, Macau, and Taiwan.
In Europe, a distributor is set to provide HempFusion and Probulin access to retailers across Ireland. HempFusion and Probulin products are expected to be sold throughout Europe after initial distribution in Ireland and the U.K.
On taking a broad approach to distribution channels and countries, HempFusion COO Jon Visser notes, "We work with partners in each country and do the regulatory work because those markets are only going to be open for compliant companies with established partnerships. Our goal is to be everywhere we can, giving major retailers confidence that HempFusion is the leading, trustworthy, compliant brand globally."
The combination of HempFusion's regulatory expertise along with its strong and growing retail presence pre-positions the business to win when the U.S. regulatory environment changes and FDM retailers are allowed to carry HempFusion's fast-selling ingestible products.
Future Growth in the Wellness Market for Companies like HempFusion
HempFusion expects to grow FY2021 revenue to between US $12.5 million and US $13.5 million on a Pro-forma basis with guidance for FY2022 of US $20 million to US $25 million.
The main catalyst for this boost is HempFusion's growth from 4,000 retail locations to 18,000 following the acquisitions of Sagely Naturals and Apothecanna this year. The portfolio of brands allows HempFusion to cross-sell and access major retailers including Albertsons, Nordstrom and Whole Foods.
HempFusion's guidance and expected growth for FY2022 is built on the strength of the Company's current operations, representing organic growth and large expansions in distribution both in channels and geography. As well, the Company's rapidly growing non-CBD business, including Probulin, should see another year of strong growth. The guidance does not consider the potential for regulatory change in the U.S., which would further boost outcomes for the Company should ingestible hemp-based CBD products be deregulated in the United States.
In Conclusion: HempFusion's Value Proposition
HempFusion's strict approach to compliance, coupled with safe product development and a broad distribution strategy, allows the Company to enter major food, drug, and mass retailers that are not open to other CBD companies. To execute this disciplined strategy successfully, HempFusion has assembled a management team that brings expertise in health regulations, public markets, finance, legal, CPG, and M&A.
HempFusion launched its IPO on the TSX Venture Exchange in January 2021, making it the first U.S CBD and wellness product company to list directly in Canada.
As HempFusion's CEO Jason Mitchell notes, "We believe the Company is in the strongest position it has ever been with significant partnerships, developments, new distributors, and multiple international channels to sell our leading health and wellness brands."
Investors seeking to participate in the health and wellness sector should consider HempFusion Wellness Inc. (TSX: CBD.U | US: CBDHF | FWB: 8OO), an industry leader that could provide a significant upside on an established and growing base business should the U.S. remove CBD restrictions on hemp-based, CBD ingestibles.
To learn more about HempFusion, visit their website here or follow HempFusion on social media: Facebook, Twitter, LinkedIn, Instagram, YouTube.
—
(Featured image courtesy of HempFusion)
DISCLAIMER: This article was written by a third party contributor and does not reflect the opinion of Born2Invest, its management, staff or its associates. Please review our disclaimer for more information.
This article may include forward-looking statements. These forward-looking statements generally are identified by the words "believe," "project," "estimate," "become," "plan," "will," and similar expressions. These forward-looking statements involve known and unknown risks as well as uncertainties, including those discussed in the following cautionary statements and elsewhere in this article and on this site. Although the Company may believe that its expectations are based on reasonable assumptions, the actual results that the Company may achieve may differ materially from any forward-looking statements, which reflect the opinions of the management of the Company only as of the date hereof. Additionally, please make sure to read these important disclosures.