Japan PMI surveys reveal more upbeat sector of global economy
Recent PMI surveys taken by IHS Markit for services and manufacturing reveal an economy whose growth may be slowing but seems healthier than the global backdrop.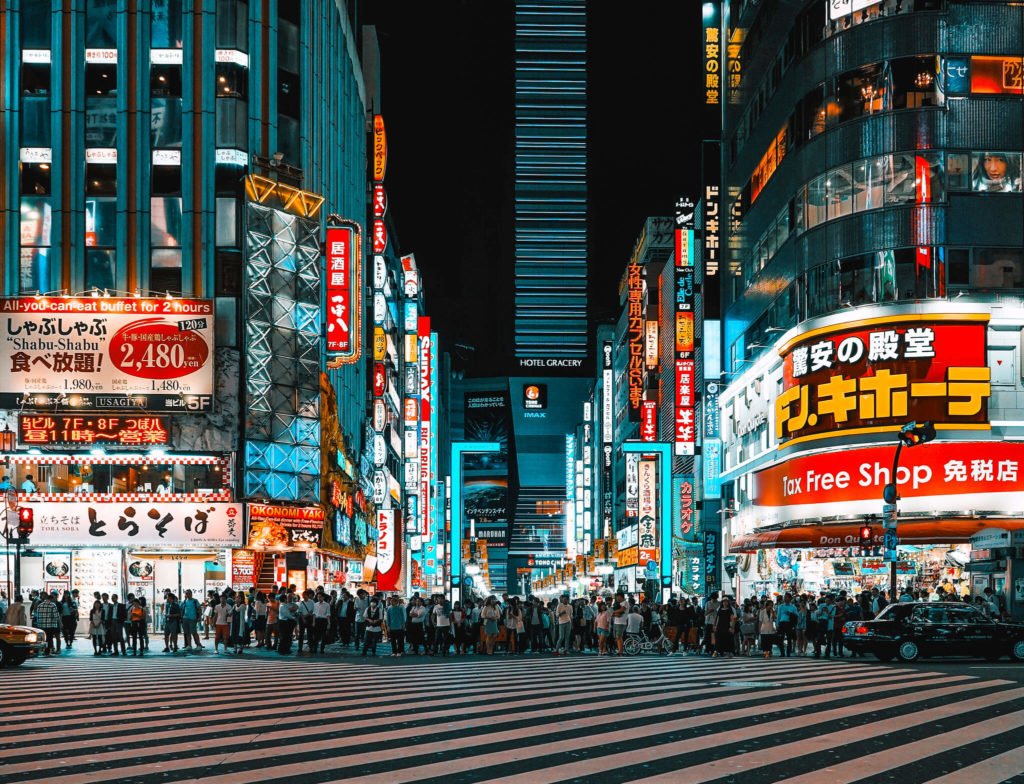 December's Nikkei Japan Services Purchasing Managers Index (PMI) from IHS Markit dropped a bit to 51.0 from 52.3. But it remains above the 50.0 line that marks a shift from expansion to contraction. Manufacturing showed stronger growth, but the Composite PMI for services and manufacturing still dropped to 52.0 from 52.4 in November. To a large degree, Japan faces the same slowing growth as the rest of the world with plenty of strength but a great deal of uncertainty.
December's Nikkei Japan Services PMI shows slowing growth in Japan but that seems in keeping with overall world growth slowing. The Services PMI dropped from November's 52.3 to 51.0 and the relative strength of the Manufacturing PMI helped keep the Composite PMI from dropping too far to 52.0 after reaching 52.4 in November. This month kept the Composite PMI above 50.00 and in expansion territory for 27 straight months.
Digging into the Japan Services PMI
IHS Markit released the most recent Nikkei Japan Services PMI for December on Jan. 7 with Composite PMI data from the Nikkei Composite Output Index that reveals a better month for manufacturing than for services. Though services growth fell to a three-month low, manufacturing increased at the "fastest pace since last April." Weakness in services growth is said to have been affected negatively by "poor weather and underwhelming sales at some companies."
However, work backlogs in services in December revealed outstanding business, a first since August. Additional recruiting occurred in December, with a second month of acceleration, which comes on a two-year run of hiring. Whether they expected this much growth, service providers continue to view the future positively with a level of confidence still close to November's peak of 10 months.
On the one hand, manufacturing had a strong December. On the other, private sector sales increased but at the weakest rate seen since July. Hiring was up but not as strongly as for services, and eased up as the month continued. The confidence of manufacturers eased for the seventh month straight.
According to IHS Markit economist Joe Hayes, "Composite level data points to a relatively solid pace of expansion over the last three months of 2018, suggesting that the Q4 GDP print should bring a bounce-back in growth."
Nikkei Composite PMI and the economy
IHS Markit analyst Bernard Aw considered the Nikkei Composite PMI Output Index, including both manufacturing and services, in a look at the implications for the Japanese economy. Resilience is a key theme from being able to thrive despite natural disasters and trade wars to maintaining the Composite PMI above 50.0 for 27 months in a row.
Yet growth is slowing. Inflation is stuck far below the 2 percent annual goal down below 1 percent. Though there was a return of work backlogs, the return was limited and "firms' operating capacities were scarcely tested." Aw suggests the limited increase signals that further scaling-up is unlikely. Manufacturing firms also expressed concern about trade wars, a consumption tax hike and materials shortages negatively affecting the coming year.
The biggest news from policymakers' perspective is that, despite five years of "aggressive monetary stimulus and active fiscal measures," inflation has not budged. When compared to the global 2018, much of the year for Japan looks like a rosier version of the bigger picture. But policymakers are finding their own domain difficult to manage.
PMI surveys in the global context
It should be noted that the most recent J.P.Morgan Global Services Business Activity Index showed similar global patterns for the service sector with growth slowing over the last three months of 2018. Hiring was up worldwide but Japan seems to be doing more of that overall. The biggest concerns of David Hensley, Director of Global Economic Coordination at J.P.Morgan, are the "weakest expansion of new order intakes in over two years" and "slower growth in both the business and consumer services industries."
Though manufacturing news was good for Japan, the JPMorgan Global Manufacturing PMI dropped to a 17-month low. December was the fourth straight month of global export orders helping lead to the lowest level of overall order book growth since August 2016. Optimism is also down with business expectations at their lowest since the survey began including it in 2012. As noted above, the outlook is not exceptional for Japan but PMI surveys are indicating a more positive environment for business than in many locales.
(Featured image by GillyBerlin via Flickr. CC BY 2.0.)