18-year journey of B-15Z iceberg to conclude soon
In 2017, observations detail that the iceberg is en route to the Drake Passage.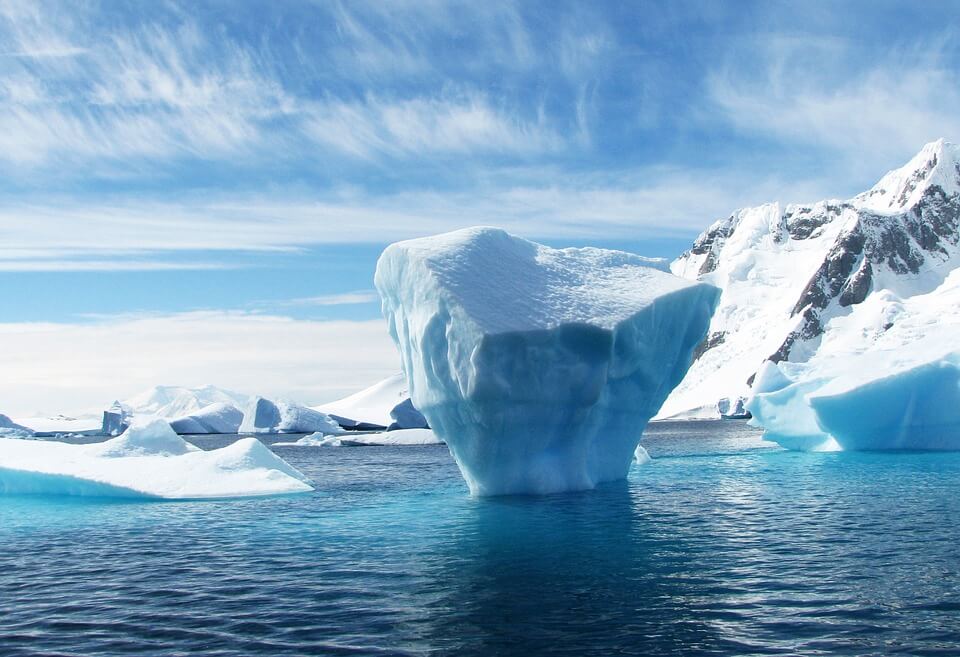 New developments are being reported regarding the world's largest iceberg called B-15Z. After 18 years of being adrift, it seems like its journey will soon come to an end as it begins to melt away.
According to a recent report by NASA, the huge iceberg that broke off from Antarctica's Ross Ice Shelf in 2000 is possibly nearing the end of its 18-year journey. As of now, only four pieces of the iceberg are large enough to be tracked by the U.S. National Ice Center, per The Economic Times. Once the length of these pieces falls below 37 kilometers, it cannot be tracked any longer. The only ways these pieces could shrink even further is if they melt or break into smaller pieces.
Its current size is a far cry from its initial measurement when it first broke off in March 2000, which was 296 kilometers in length and 37 kilometers in width.
One of the concerns, for now, is a huge fracture at the center of the iceberg. Aside from this, those who monitor the berg are also concerned about the smaller pieces that are breaking off from the edges. While the record-breaking iceberg's voyage may be nearing its end, it is still quite a feat to last 18 years drifting at the seas.
In October 2017, the iceberg was photographed near the Southern Ocean off the tip of the Antarctic Peninsula. Initial observation on the iceberg's movement says that it was headed for the Drake Passage. However, a strong coastal countercurrent near Antarctica prevented this journey.
In a May 2018 photograph, the iceberg is seen cruising about 277 kilometers northwest of the South Georgia islands. Many icebergs that drift into this area rapidly melt and disappear there.
Global warming's role in the melting of icebergs
Global warming may have played a part in the melting of B-15. Although icebergs do melt over time, the changing temperatures at the polar ice caps have melted ice formations at a faster rate than usual. If not for global warming, B-15's journey might have lasted a little longer.
It was 30 years ago when global warming first made headlines. On June 23, 1988, NASA climate scientist James Hansen first introduced the concept of global warming in front of the U.S. Senate committee. Since then, efforts have been made to help reduce the rapidly heating climate, but global warming is still taking its toll. Now, nearly 7 billion tons of carbon dioxide are released into the atmosphere annually.
B-15's 18-year journey is an amazing story, but with its end drawing near, many are starting to see the possible role of global warming in the iceberg's shortened voyage. Regardless of its involvement, more people should still begin considering the use of more environment-friendly methods to help preserve our world.