New Kickstarter campaign offers high-tech backpack that has a full-color screen
Meet the Pix backpack, a clever high-tech backpack currently offered on Kickstarter.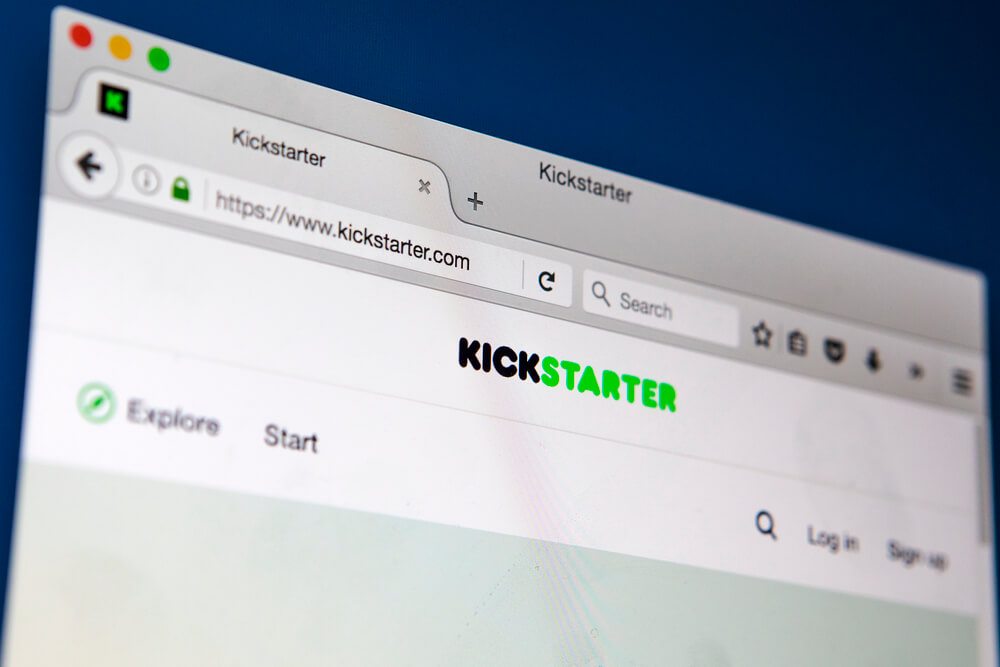 In recent tech news, backpacks are now the latest additions in an ever-expanding line of electronic accessories and wearables.
Declared as the "first smart animative backpack," this new offering by Pix on Kickstarter allows you to put and customize electronic images on the fabric to show off your own unique look, among other things.
Developed with a 16×20 resolution full-colored screen, the smart, trendy and functional backpack gives you full control over its design, ranging from the vast collection of pixelated images and animations in its library, to a look that you designed. In fact, the bag itself is capable of projecting over 16.5 million color variations on its screen and can continuously light up for an astonishing 12 hours. It's basically Rorschach's inkblot mask from Watchmen, albeit pixelated and in backpack form.
One of the more interesting and fun Kickstarter campaigns launched this year, the backpack's screen feature is actually surprisingly useful for lots of situations. Other than simply using it for fun, the bag can also be used as a sign for when you're in need of a taxi, or when you need to pick up someone at the airport, or even something as simple and trivial as letting people know how you feel. It's silly, but given the right amount of imagination and thinking, the bag actually offers a lot of clever and practical uses.
In addition to letting you show your creative side, the bag is also chock-full of interactive features that you can easily access via the 'Pix' app (available for both Android and iOS), which connects to the bag via Bluetooth. Filled with a bunch of widgets and gimmicks, such as the 'Pix cycling remote,' which utilizes the bag's screen to act as a turn indicator for vehicles behind you, and some retro-styled games such as Tetris, the smart backpack can truly revolutionize some activities that people do. It can even display weather, time, date and other mobile notifications, further adding to the bag's practicality.
More than just a gimmick
Of course, first and foremost, the Pix is a backpack and should be primarily used as one. Thankfully, the bag weighs a decent 1 kg which makes it quite comfortable to use. In addition, the bag itself also sports three outside zippered compartments, as well as one main compartment, which provides enough space for a 15-inch laptop and more. Furthermore, the bag also comes with both a shockproof and waterproof features, as well as anti-warping.
Currently being funded on Kickstarter with a target goal of $35,000, the bag now has around 221 backers and has now accumulated a total funding of $52,924 more than a month before its last crowdfunding date come Oct. 26.
Pledges for the backpack start at around $199, with deliveries expected to arrive sometime around January next year.
According to Pix Co-Founder Sergii Iezdin, "Everyone uses a backpack, and everyone has their own unique style. With society's focus on self-expression, technology and high-performance, we jumped on the idea of combining these factors. We're excited to help people unleash their creativity in the backpack industry because nothing else is as customizable Pix."
And with a panel of lights buried underneath its fabric to help show off your own unique style, there's really nothing like it. Besides, who wouldn't enjoy playing retro-styled games like Tetris on an electronic backpack?
To make the backpack more user-friendly, it's compatible with either a 2A output or a USB Type-A 20,000mAh power bank, both of which are available through the backpack's Kickstarter.
About the company behind the Pix backpack
Consisting of a group of innovators who focuses on enhancing the individuality and style of its customers on the go, the Pix. Inc. team made the animative backpack as a way to combine high-quality functionality and creativity. Furthermore, the company also believes in inspiring others to continue sharing their own unique style and freely communicate their own brand of identity.
As with anything, using your best judgment when it comes to backing things is important, as it is your money. Still, the Pix backpack holds enough charm to justify itself as a goofy high-tech product that surprisingly has tons of clever uses.
(Featured image by DepositPhotos.)