New airline restrictions prompted simpler smart luggage
Airlines have implemented restrictions on smart luggage, leading manufacturers to produce simpler yet still smart luggage.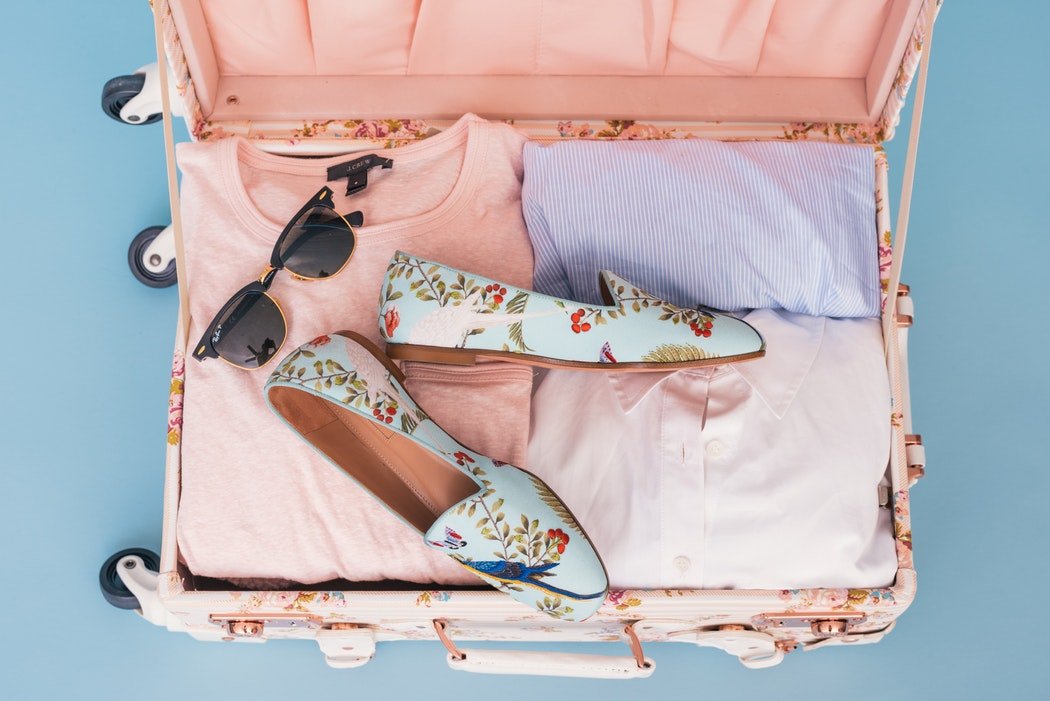 When it comes to the latest carry-on luggage, manufacturers are getting back to basics. So are travelers.
Integrated electronics, such as charging stations and digital scales, are taking a back seat to simple, no-nonsense designs. This new emphasis on simplicity can be attributed to new airline restrictions on "smart" luggage that went into effect late last year — specifically the models with integrated batteries — and perhaps to "feature fatigue" among travelers who just want a bag that holds their stuff.
The shift has had real-world consequences. Earlier this spring, Bluesmart announced it would "wind down its operations" after several airlines banned smart luggage with non-removable batteries. The airline policy change, it added, "put our company in an irreversibly difficult financial and business situation."
No one keeps detailed, industry-wide sales numbers that would show a rise in this simpler luggage. But luggage experts say the trend is visible in the bags that debuted in March at the International Travel Goods Show in Las Vegas.
"Luggage manufacturers have adopted a more pragmatic approach by fine-tuning the elements that really work for travelers," says Michele Marini Pittenger, president of the Travel Goods Association, the trade association that hosts the convention.
Take Samsonite's new, no-frills Eco-Nu collection, available in sizes ranging from a wheeled underset carry-on to a 29-inch spinner. It's a lightweight, minimalist bag with fabric made from recycled material that does what it's supposed to do: carry your stuff.
That's what Josh Tozier wanted when he went shopping for a new bag. As a product analyst for an insurance company in Boston, Tozier travels once a month for business. He just wanted something that could help him keep organized while he lived out of a suitcase. Even better: He found a deal online and paid $210 for his expandable Eco-Nu, a 30 percent discount.
Tozier says he was initially concerned about the recycled fabric, which he feared would be "flimsy" when he took it on the road. It wasn't. "It performs great," he says.
Just because it's simple doesn't mean it's not smart. Consider the Lifepack Carry-on Closet ($249) by Solgaard, a hard-sided spinner with two innovations. This bag has no zippers; it closes like a traditional briefcase. It also includes a shelving system inside that expands and attaches to the handle. If you like to stay organized on the road, it's a practical alternative to luggage cubes.
If you want something virtually indestructible, then give the Andiamo Classico ($299.99) a whirl. It's made out of aircraft-grade aluminum and features the sturdiest wheels of any bag I tested. The inside is conventional, no-nonsense construction with standard compartments. But the ruggedness comes at a price: This is the heaviest of the new bags, at 10.4 pounds, and the black glossy exterior scuffs easily.
On the other side of the scale is the Travelpro Maxlite 5 ($139.99), which weighs only half as much as the Classico (5.4 pounds). I spent the first two decades of my travel journalism career hauling around a Travelpro, so there's much about the Maxlite 5 that feels familiar, from the inside compartments to the thoughtfully designed exterior. I like the extra side handle, which lets you get a good grip on the bag from almost any angle. But its featherweight was its best quality.
You don't have to give up all the gadgets with the new luggage. For example, Away's Carry-On with Pocket ($275) includes a battery charger, but it complies with the new Federal Aviation Administration restrictions on lithium-ion batteries by being ejectable. The Away combines some of the best features of soft- and hard-sided luggage. There's a rugged exterior, but also a front pocket to store a 15-inch laptop or paperwork. It's also a spinner, making it extra maneuverable. If you're looking for something minimal but functional, this one's a smart choice.
If you have a larger budget, consider Arlo Skye, a collaboration of Mayur Bhatnagar, a former retail executive at Louis Vuitton, and Denielle Wolfe, a former head of design at Tumi. Its new carry-on ($450) is a thoughtfully designed polycarbonate bag that's flexible enough to accommodate a little extra. There's an antimicrobial interior lining and ample space inside. It also has a removable battery for charging your wireless devices, including a USB-C port for your MacBook. If this had an exterior pocket for storing a computer or tablet, it would be the perfect carry-on bag.
This new direction for carry-on bags is a laudable trend. I've watched luggage become increasingly complicated over the years, to the point where travelers were overwhelmed by the accessories and built-in gadgets. The items also made the bags heavier, even unwieldy.
Good luggage should do just one thing: protect your belongings. Bonus points if you can charge your wireless device or make a fashion statement. But this summer's crop of new luggage tries to keep things simple. I like that.
—
DISCLAIMER: This article expresses my own ideas and opinions. Any information I have shared are from sources that I believe to be reliable and accurate. I did not receive any financial compensation for writing this post, nor do I own any shares in any company I've mentioned. I encourage any reader to do their own diligent research first before making any investment decisions.