Lost your belongings during travel? This new tracking technology could help
You don't have to worry whether it's the second or the eighth time you've lost something because the $99 Ping tracking technology has got you covered.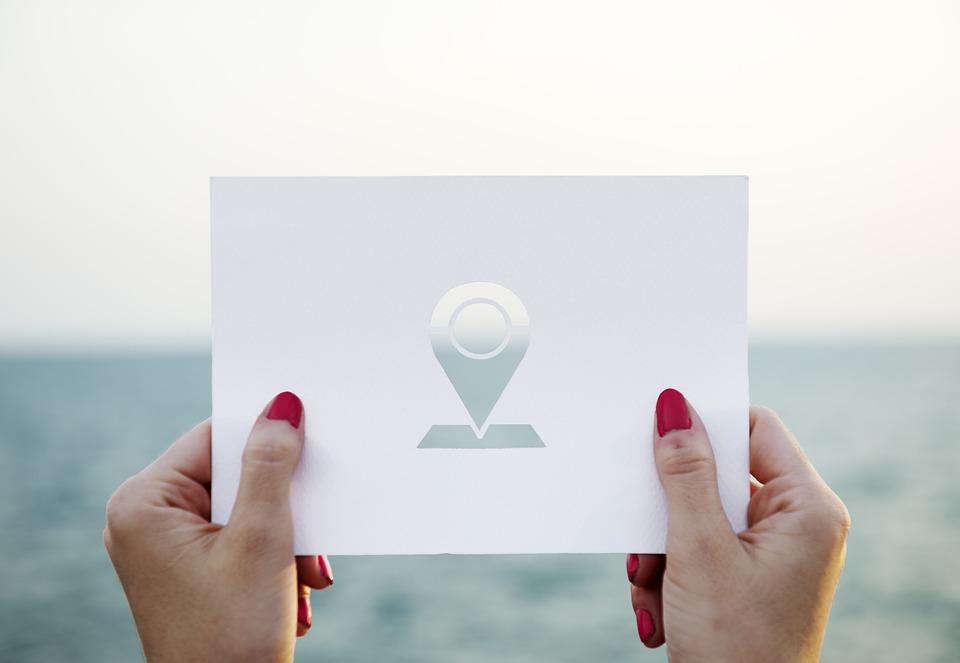 As a 6-year-old, Josh Lippiner's daughter, Emma, played hide-and-seek to win. So one day, when she vanished for more than a few minutes, her parents panicked.
"My wife and I couldn't find her," Lippiner remembers. "We completely freaked out."
Then came an idea that changed Lippiner's life and, maybe, your next trip: "I thought, 'What if there was a very small, super-simple device that can locate anything or anyone quickly and easily, anywhere in the world? And what if I can attach it to Emma's shoes?'"
Lippiner's company, Ping GPS, is at the vanguard of an exciting new phase in locating technology that might end everything from lost car keys to missing luggage. The $99 Ping, debuting just in time for the summer travel season, promises to help reduce your losses on vacation. Think of it like Tile, only smaller and with a nearly unlimited range that works in almost every country, thanks to cellular technology.
The ability to track a valuable item is being integrated into new products, too. It all points to a future in which side trips to the lost and found are unnecessary. As the absent-minded father of three forgetful kids, I'm a regular there. Sometimes we're lucky. I recovered a pair of sunglasses on a recent visit to California. (Thanks, Monterey Plaza Hotel & Spa.) How many phones have I permanently lost because the device had run out of battery power? More than one. And that pricey Apple charger we left at the airport in Orlando is still missing in action.
Travelers like Carol Stratford are excited about the prospect of a lossless travel future. She recently misplaced her iPhone on a United Airlines flight and used the "Find My Phone" app to track it.
"I found it in the airline's lost and found on the way home," recalls Stratford, who owns a marketing company in Crestwood, Ky. But what if everything had a "Find My Phone" feature built in?
Glasses, for example. This spring, the Portland, Oregon-based company Fetch Eyewear is launching its "Find" line embedded with a Bluetooth tracking device. The frames pair with your smartphone, and if you venture more than about 20 yards from your frames, you'll receive an alert on your device. Prices start at $185.
"Many people struggle to keep track of their glasses," says company founder Ann Sacks, "even at home."
Interestingly, the technology to track glasses has been around for years. But the technology to track them in style, without a bulky addition to the frame, has only recently become available.
Of course, tracking valuables, part of a trend to connect everything in our lives to the internet, isn't limited to eyewear. A startup company called Woolet.co has developed a $149 wallet that "can't be lost." How does it work? Small, Bluetooth-powered sensors connect to your smartphone and alert you when the wallet goes out of range. The Woolet app also shows the last known location of your wallet.
The miniature tracking technology can be attached to anything. The $74 TrackR pixel is a coin-size tracker that attaches to any item, including your keys, laptop or camera. The device, which also uses Bluetooth technology, pairs with a smartphone app. You can use your phone to locate any item immediately. When a tracked item goes missing, you can consult the in-app map for the last place you were within Bluetooth range (about 100 feet), or you can engage every open TrackR app to anonymously search for your lost item. TrackR uses crowdsourcing to find items through a network of owners around the world.
Not all tracking solutions rely exclusively on technology. Consider Okoban, a system that allows you to tag property with a unique identification code and then register it online. Some baggage, such as CabinZero, tags all of its luggage that way. Okoban integrates into WorldTracer, a central lost and found system used by airlines, and if a tagged bag is found, can easily be reunited. But you're not limited to luggage. Okoban's small labels will attach to almost anything, including computers, passports and carry-on bags. The WorldTracer system is used by more than 400 airlines, airport companies and baggage handlers, so if your belongings get lost en route, there's a good chance they'll be recovered.
Even shoes are plugged in these days. The new "connected" shoe from Under Armour, HOVR Phantom, includes an accelerometer and records your distance, stride length and cadence using an embedded chip. But it's not marketed as a shoe for monitoring your location and — sorry, parents — it won't track your teenagers at the mall. At least not yet. Instead, it's meant to record the owner's athletic performance.
Oh, before I forget: Lippiner found his daughter a few minutes after losing her. She's now 10 and "even more active and independent than she was when we started down this path," says Lippiner, a startup specialist based in Charlotte. And he's used Ping GPS to keep tabs on her, although he doesn't attach it to her shoes. Instead, she clips it into her pocket.
This second wave of tracking technology could put the Unclaimed Baggage Center out of business. Then again, it's up to travelers to buy and activate the new technology. If you're as absent-minded as I am, I probably don't have to tell you how this one is going to end.
—
DISCLAIMER: This article expresses my own ideas and opinions. Any information I have shared are from sources that I believe to be reliable and accurate. I did not receive any financial compensation in writing this post, nor do I own any shares in any company I've mentioned. I encourage any reader to do their own diligent research first before making any investment decisions.