4 ways startups can become business intelligent
In order to make the most out of the business intelligence methodology of data processing, you should use the right tools. Business intelligence tools can effectively transform the way your staff handles incoming projects, services clients, and stores data for later analytics. It can also assist in customer insight analysis, monitor behavior, and predict your market's trends.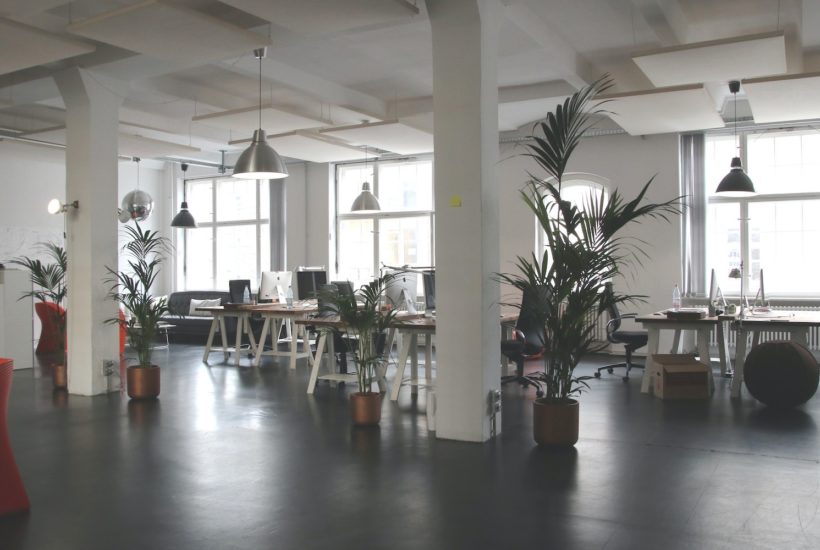 In the increasingly data-dependent world of 2020, it can be difficult to maintain a competitive edge on the market without delving into business intelligence (BI). According to Finances Online, more than 46% of small businesses, startups included, use BI tools and their features as core elements of their business strategy. 
In today's climate, turning innovative business ideas into sustainable businesses with stable revenue generation is all about smart data management and market analytics. Data by Tech Jury indicates that 64% of business owners find significant competitive advantage in using business intelligence, with 54% claiming it vital for survival. 
Regardless of your current BI adoption or amount of generated data, there is no denying that integrating BI into your business model can be transformative. As such, let's take a look at the advantages of becoming business intelligent and the ways to do so effectively in 2020 and beyond.
Importance of integrating business intelligence into your startup
What is business intelligence, or BI, all about? Business intelligence represents a smart and calculated process of using your business' data to forward its goals. Typically, BI is implemented through specialized software designed to strategically use whatever data you have available. Based on Learn G2, 69% of companies plan to increase their cloud-based business intelligence usage, with 70% claiming it is essential for their analytics strategies.
Business intelligence tools can effectively transform the way your staff handles incoming projects, services clients, and stores data for later analytics. It can also assist in customer insight analysis, help you discover purchase patterns, monitor behavior, and predict your market's trends. The core benefits of using business intelligence in your startup can thus be broken into several noteworthy points:
Improved competitive edge and market authority
Enhanced data gathering, storage, and analysis processes
More efficient business model and improved staff productivity
Improved sales personalization and future expansion planning
Strategically calculated ROI with more accurate cost/return predictions
Ways in which startups can become business intelligent
Choose the right business intelligence platform for your startup
In order to make the most out of the business intelligence methodology of data processing, you should use the right tools to do so. Business intelligence, being complex as it is, features a plethora of software options for your startup's benefit. Combined with professional writing services that you can use to write and format long-term goals, such a platform will have transformative effects on your business. 
Choosing the right BI platform will ensure that your startup flourishes and makes the most out of the data available to you. Some of the more competitive choices on the BI platform include:
Datapine – BI tool designed with cross-platform integration and predictive analytics in mind. It features numerous AI-based analytics and reporting options, making it a good choice for day-to-day business intelligence implementation.
Clear Analytics – A great entry-level business intelligence tool with cross-integration with Microsoft Excel. It features data extrapolation and auditing options, which can help determine the best course of action based on previous startup performance.
Domo – If you want to use a BI platform with extensive visualization and AI under its hood, look no further. This platform features numerous cross-platform integration options with platforms such as Google Docs as well as its own dedicated app store.
Good Data – This is an accessible and user-friendly BI platform with extensive back-end developer options for senior users. Additionally, it consists of customer lifecycle analytics, strategy testing, and database maintenance options depending on your needs.
Find a purpose for BI in your startup
Before you fully commit to business intelligence, it's pivotal that you find the purpose for its existence in your business model. Simply integrating new tools into your workflow for the sake of trends will most often backfire and cause you to lose precious time and resources. Make sure that one or more of the following elements are present in your startup to find real use out of a professional BI platform:
Your staff takes too long or is unable to analyze data for prediction purposes
You spend too many work hours on data analytics, and other activities suffer for it
You generate too little revenue and rarely finish projects on time due to poor data management
You lack any automation and AI processes which can eliminate manual task management
Reinvent your startup's data culture
Your startup will only be able to take full advantage of business intelligence if you rethink the way you treat data. You should aim to categorize and store data in an organized manner, with tags and KPIs which will separate one data block from another. This is a root-level change as it will require your entire staff to rethink the way they handle incoming information in the company.
You can organize team seminars, brainstorming sessions as well as training by industry or BI experts. Find ways to engrain new information to your staff so that they follow a new workflow based around smart data handling and storage. Doing so will allow you to take full advantage of whichever BI platform you choose to integrate into your business model. Failing to do so, however, will make the BI platform nigh useless since it won't be able to discern left from right in your startup's database.
Work to improve data collection processes
It cannot be overstated how the quality of your gathered data can reflect on the efficacy of business intelligence processes in your startup. Based on Business 2 Community, only 3% of employees are able to make momentary business decisions based on BI, while for 60%, they take hours. While you may be able to finish a project or service a client today without relying on strategic data collection, such a decision can backfire.
Thus, platforms such as Google Docs can be extremely useful in segmenting and categorizing data on a day-to-day basis. Methodologies such as SMART can be used to define and put into motion different data-centric goals for your staff to adhere to. In tandem with a dedicated BI platform, your database will also be safe from outside influence or malicious mismanagement from unauthorized third-parties.
A Data-Centric Future (Conclusion)
An argument can be made that data is the most valuable commodity of the 21st century. Without it, it can be extremely difficult to make informed decisions on how to proceed on the open market. Whether you operate as a SAAS startup or offer hands-on services, good data can help enhance the quality of your work. 
However, quality data can only be taken advantage of with the right business intelligence processes and a dedicated platform to back you. Explore the ways in which business intelligence can help improve your startup's service portfolio. Structure your database in a way in which it will be easy to analyze, extrapolate, and make use of relevant data at the press of a button. Both your clients and your staff will be thankful for such innovation in your startup going forward.
—
(Featured image by Marc Mueller via Pexels)
DISCLAIMER: This article was written by a third party contributor and does not reflect the opinion of Born2Invest, its management, staff or its associates. Please review our disclaimer for more information.
This article may include forward-looking statements. These forward-looking statements generally are identified by the words "believe," "project," "estimate," "become," "plan," "will," and similar expressions. These forward-looking statements involve known and unknown risks as well as uncertainties, including those discussed in the following cautionary statements and elsewhere in this article and on this site. Although the Company may believe that its expectations are based on reasonable assumptions, the actual results that the Company may achieve may differ materially from any forward-looking statements, which reflect the opinions of the management of the Company only as of the date hereof. Additionally, please make sure to read these important disclosures.