Lundin Group-Backed ShaMaran Primed for Post-pandemic Oil and Gas Comeback
The major oil and gas headline from the Covid-19 pandemic was the day oil shot to negative dollars a barrel. However, as the world recovers, successful companies in the petroleum industry will need more than just a stomach for price shocks. The findings of Deloitte's 2022 Oil and Gas report suggest a new landscape that will see well-adapted companies like ShaMaran poised for success.
From all appearances, it would seem that the oil and gas industry has had a rough ride over the last decade and a bit. Even before Covid-19 hit, the industry had been operating under the existential threat of a growing push for renewable energy alternatives.
The effects of the Covid pandemic then only seemed to exacerbate these existing woes. A gross mismatch between supply and demand saw prices dropping to negative dollars a barrel for a brief moment in May, making the 2014-2016 crisis almost look like a relative non-event.
But post-Covid recovery has been stronger than expected. Oil prices are on the rise, hitting six-year highs at over $80 a barrel. And, even as the push towards sustainable energy sources intensifies, OPEC still forecasts crude oil demand growth for the foreseeable future. This is only further confirmed by the recent COP26 deal, indicating that world leaders see an ongoing need for traditional energy sources in our global mix for many years to come.
Indeed, while the industry is not yet clear of the risks posed by supply-side gluts, geopolitical tensions, and black swan events like Covid (has it ever been?), it still remains well poised for at least the next decade.
Continued Demand for Oil and Gas Does Not Mean Business as Usual
However, while there is little reason to question the ongoing demand for oil and gas, the industry landscape has shifted considerably. In its 2022 outlook, Deloitte emphasizes that it is no longer enough for companies to simply ride out the usual cycles of price fluctuations.
Deloitte goes on to identify several key trends driving change in the industry. This includes an increase of ESG factors in M&A considerations. This will see companies looking to divest from high-carbon-intensity assets as they seek to build low-carbon-intensity portfolios.
Another key consideration will be the ability to deal with tightening margins, particularly under the ongoing threat of oil price shocks. Here, low OFS costs will be key in maintaining viability, particularly as supply from producers like U.S. shale operators is looking to ramp up again.
To battle these trends, Deloitte identifies several strategies oil and gas companies will need to execute on to remain viable in the current climate. These include the need to streamline and optimize resource portfolios, and the need to consider additional ESG requirements as the climate focus intensifies.
ShaMaran Provides a Model for a Changing Oil Industry
ShaMaran Petroleum Corp. (TSXV: SNM | OMX: SNM) has a head-start in navigating the new oil and gas playing field. The innovative Canadian independent oil development and exploration company has developed a game plan that's right in the Deloitte forecast wheelhouse. Moreover, ShaMaran already had a track record for environmental stewardship and social responsibility pre-pandemic that serves it well moving forward.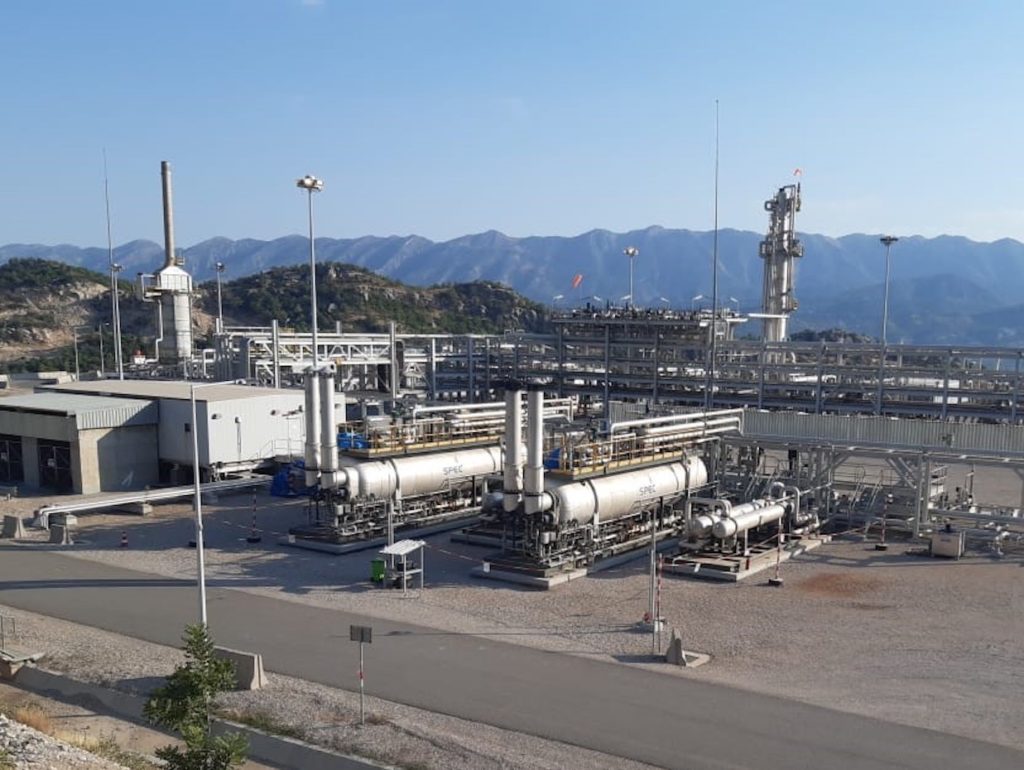 "We've always been committed to the highest standards of environmental and social governance," says President and CEO, Dr. Adel Chaouch.
"There's a lot of discussion about the future of the industry and what it needs to do to respond post-pandemic to put itself in the forefront of responsible energy production. I think that what ShaMaran does in terms of environmental standards and working with communities is a model for what other companies need to do moving forward."
Lundin Group Backing Provides Model for Deloitte Emphasis on Optimized Assets
ShaMaran survived the tumult of the first 18 months of the COVID-19 crisis in large part because it belongs to the Lundin Group of Companies. The 12-company group of individually managed public companies focused on the resource sector share expertise, evaluation, guidance, and funding. The group has earned a reputation for executing and developing projects to high standards and to the satisfaction of stakeholders.
During the initial stages of the pandemic, the Lundin Group's support was critical to ShaMaran getting approval for refinancing from the company's bondholders. The proposal allowed the company to use its free cash of over US $15 million to buy back its bonds as the final piece in a previously negotiated agreement.
"We have had the privilege to enjoy strong support from the Lundin Group over the years," says Chaouch. "Their support helped us make the arrangements we needed to remain a viable business."
ShaMaran's World-Class Atrush Block Project Doubles in Size, Reaching a Key Production Milestone
"We are super excited to reach this significant milestone. We have a world-class asset that has delivered consistently and will continue to deliver moving forward." — Dr. Adel Chaouch, president and CEO, ShaMaran Petroleum Corp.
Weathering the initial pandemic crisis allowed ShaMaran to focus on its core assets and acquire new ones. The backbone of the company's portfolio is the Atrush Block, a high‐quality oil field located in the Kurdistan region of northern Iraq.
ShaMaran has a 27.6 percent interest in the Atrush Block production sharing contract. The block comprises 269 km² and the total discovered oil in place ranges from an estimated 1.6 billion barrels to 2.6 billion barrels.
Despite all the challenges it faced dealing with the pandemic and the complex political situation of the Middle East, ShaMaran saw oil production increase by 39 percent in 2020 over 2019 totals. That's helped the company reach the significant benchmark of cumulative production of over 50 million barrels.
ShaMaran Primed to Capitalize on Post-Pandemic Oil and Gas Comeback
ShaMaran's post-pandemic game plan has allowed it not only to survive but thrive in the turbulent "New Normal" oil and gas space. In July, the company reached an agreement with TotalEnergies to acquire its stake in the Sarang licence, also in Kurdistan and just north of the Atrush Block. That gives ShaMaran an 18 per cent stake in the Sarang operations, effectively doubling the size of the company.
It's been a tough year for the oil and gas sector with the collapse of crude oil prices and the seemingly never-ending series of crises flowing from the COVID-19 pandemic. In April 2020, global oil demand fell by a staggering 25 per cent. U.S. oil and gas companies laid off about 14 percent of permanent employees in 2020 and Deloitte's research forecasted that 70 per cent of jobs lost during the pandemic may not come back by the end of 2021.
But ShaMaran has navigated the COVID-19 tsunami, surviving the financial challenges of 2020 to emerge stronger. In August, the company announced its six months EBITDAX for 2021 of $31.9 million, which was over six times higher than the same period the year previously.
"That's very significant and we're very pleased with this turnaround and strengthening of our financial situation. It also puts us in a very good spot to focus on opportunities," says Chaouch.
ShaMaran positioned to thrive in 2022
Looking ahead, the company is poised to profit from improving oil prices which a recent Barclays forecast pegged at US $77 a barrel in 2022, up some nine dollars a barrel due to looming supply shortages. That bodes well for ShaMaran with the company's Atrush field gross average daily production expected to range from 39,000 to 44,000 barrels of oil per day.
Chaouch anticipates a continuation of strong operating cash flow supported by strategic capital deployment in the coming year.
"It's an exciting time and moving forward, we're focused on looking at opportunities like the one we've completed with the Sarang licence," says Chaouch.
"We're going to be opportunistic as those projects become available and leverage our network of contacts and understanding of the landscape to expand the company."
ShaMaran is in the enviable position of the fortunate few in the oil and gas space who made it through the COVID-19 hurricane with their house still standing and is able to help their neighbours. As the world emerges from the pandemic, the company offers potential shareholders a place to put their money into a well-established player ready to perform well in the post-pandemic energy field.
"Investors will see we are going to be focused on production growth, cash flow and identifying other opportunities to bring value to our shareholders," says Chaouch.
"Maintaining our current assets and the acquisition of others going forward is going to be a very significant focus for us and our partners."
ShaMaran Builds Strong Relationship with Kurdistan Regional Government (KRG)
One of those key partners is the Kurdistan Regional Government (KRG), the ruling body of the autonomous Kurdistan Region of northern Iraq. Despite the incredible turmoil in the Middle East in general, Kurdistan has remained a stable — if interesting — place to produce oil and conduct business.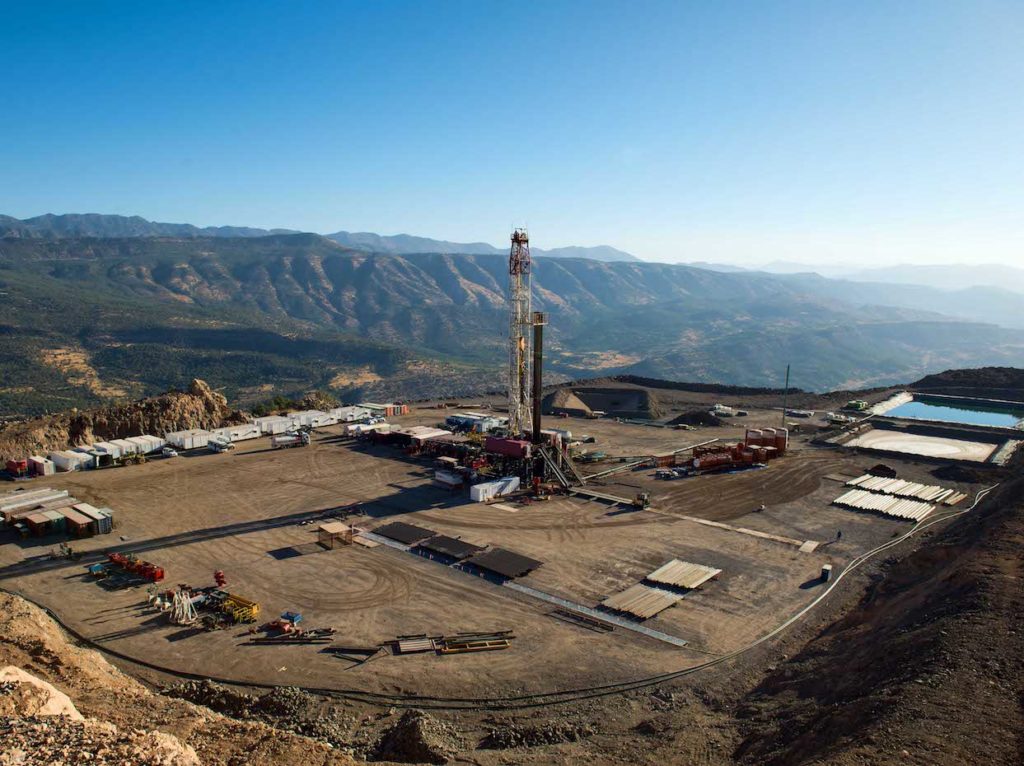 "You have to have an appetite for adventure to be in this part of the world — we're seeing history made every day. It has a lot of ups and downs, but our management knows how to navigate this landscape and we have great relationships with the KRG and the people in the communities where we work," notes Chaouch.
Looking ahead to 2022, ShaMaran's strategy is based on the same principles that got it through the pandemic crisis — focusing on production growth, cash flow and the build-up of cash reserves.
None of this would have been possible without assembling a team that works in harmony both in headquarters and on the ground in the KRG.
"Our team members have worked in multiple locations around the world with great flare and depth of experience and expertise in Kurdistan and multiple locations. We rely on all of the team and we're very pleased with them," says Chaouch.
ShaMaran in the Driver's Seat with Industry-Leading ESG
With the price of oil rising and the company having doubled its capacity, ShaMaran is able to deliver value to its shareholders. The company's strategic growth strategy and the resumption of payments from the KRG also enhance its attractiveness to new investors who are looking to invest in a revitalized oil and gas sector.
Another attraction to investors is ShaMaran's ESG program, one of those critical signposts identified by Deloitte for companies hoping to succeed in the post-pandemic energy economy.
The company continues to build on its emissions reduction program through the application of renewable technology. Projects to eliminate flaring and emissions via gas sweetening — including diesel displacement by gas for power generation — are ramping up.
ShaMaran also continues to support communities through its focus on using local services and suppliers as well as its education and agricultural initiatives.
The prospect of working on a level playing field not wracked by seismic COVID-19 shocks with a sound game plan has Chaouch excited for the future.
"It's very exciting times and the next year will see us create further cash generation for the company as we are looking at many other exciting opportunities down the road, so there will be more news about us in the near future," says Chaouch.
Learn more about ShaMaran by visiting their website here.
Learn more about the Lundin Group of Companies here.
Make sure to follow ShaMaran on social media for the latest news:
—
(Featured image courtesy of ShaMaran)
DISCLAIMER: This article was written by a third party contributor and does not reflect the opinion of Born2Invest, its management, staff or its associates. Please review our disclaimer for more information.
This article may include forward-looking statements. These forward-looking statements generally are identified by the words "believe," "project," "estimate," "become," "plan," "will," and similar expressions. These forward-looking statements involve known and unknown risks as well as uncertainties, including those discussed in the following cautionary statements and elsewhere in this article and on this site. Although the Company may believe that its expectations are based on reasonable assumptions, the actual results that the Company may achieve may differ materially from any forward-looking statements, which reflect the opinions of the management of the Company only as of the date hereof. Additionally, please make sure to read these important disclosures.