9 luxurious New York experiences you should try at least once
There's just so much to do in New York, but if you're looking for luxurious experiences, here are the top recommendations.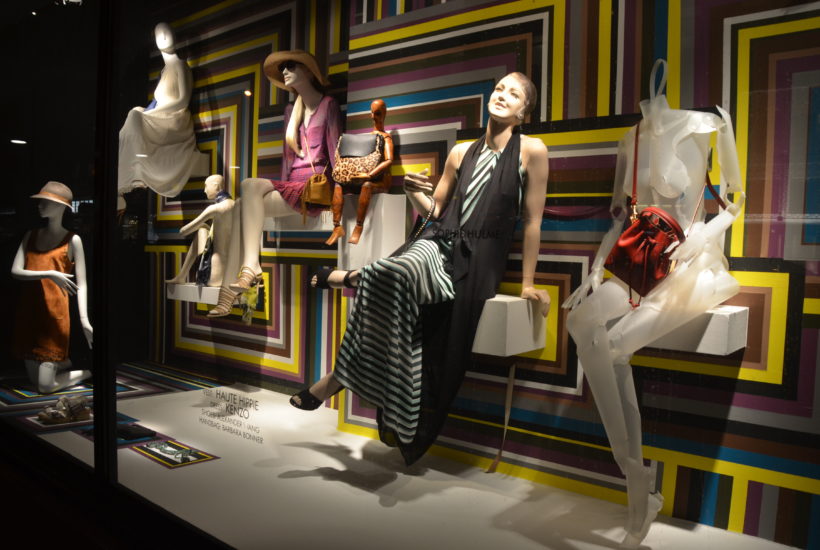 There is a little something for everyone in New York City. Whether it's the nightlife, some of the best cuisines in the world, and all types of cultural experiences, you'll find them all right here. NYC is also one of the most luxurious destinations in the world. But if it's your first time around, you may be overwhelmed by all the options the city has to offer. Here are some of the best luxury spots in the city you should see at least once in your life.
1. Stay at the Mark Hotel
Although there are many luxury hotels to stay in the city, the Mark Hotel on the upper East side is a truly memorable experience. It features a chic design with black-and-white marble floors designed by Jacques Grange. The upscale restaurant here is operated by world-renowned chef Jean-Georges Vongerichten. Travellers can even take the private sailboat for trips around the harbour. If you want to truly splurge, consider the Penthouse Suite with five bedrooms, a huge living room, two bars, and a terrace that overlooks Central Park. You'll pay a pretty penny for this hotel, but the amenities simply can't be beaten.
2. Drink at Death and co.
If you're a connoisseur of the classic cocktail, then an evening here is one to remember. This classic bar has won multiple awards and it's clear why they're considered to be among the best. The luxury section of the menu is tempting with bushido and cloud nine as two drink highlights. The team of mixologists take a great deal of care with each drink and are well-versed in their craft.
Another thing that you'll automatically notice is the elegant setting. The dark woods and traditional leather seating appear as if you've stepped through time. This is the perfect place to go if you want to truly feel like a VIP. Keep in mind that there are no reservations taken here, so come early.
3. Shop at Bergdorf Goodman
People come from around the world to shop here. Although many luxury shops have locations in other cities, you'll absolutely have to go to NYC to shop at Bergdorf. Many people come during fashion week to see some of the shows and get their shopping on. If you want to visit here from Canada during this period, you can easily book flights to New York on the Fly Porter website. This will give you a chance to get the best deals before the fashion week rush.
Located on Fifth Avenue, this shopping mecca has a curated selection from some of the most luxurious labels around. Browse through Gucci, Versace, Chanel, and more. This shop is also on the site of a former Vanderbilt mansion and is an architectural marvel.
4. Enjoy a meal at Le Coucou
If you go to see a show downtown, you'll want to get a bite to eat at Le Coucou. This restaurant just recently earned a Michelin star in the latest edition. The restaurant opened its doors in 2016 and was designed by Roman and Williams. The restaurant is operated by Paris trained Chef Daniel Rose and you can really feel his touch all over the menu. You'll get the chance to experience French dishes to die for like Dover sole, pike quenelles, and their famous endives au jambon, just to name a few.
Make sure that you make a reservation before going since the tables here are in high demand. You may find that you're rubbing elbows with some of New York's elite as well. Famous celebrities are often spotted here and it's no surprise to hear this is a hot spot for fine dining.
5. Party at Space Ibiza
If you're in the mood for a good nightclub, then you'll want to visit this modern and energetic spot. This Ibiza-influenced dance nightclub is the perfect place to get your groove on. It's an exclusive nightclub so you'll get to enjoy electronic dance music with some of the city's most notable socialites.
The first thing you'll notice once you get in is the 20-foot LED wall, which shows animations all through the night. World-famous DJs frequently rotate here, so you'll never know exactly who you might get. You can take a breather in the VIP section right next to the dance floor. Take a few minutes off and enjoy some of the amazing drinks between sets.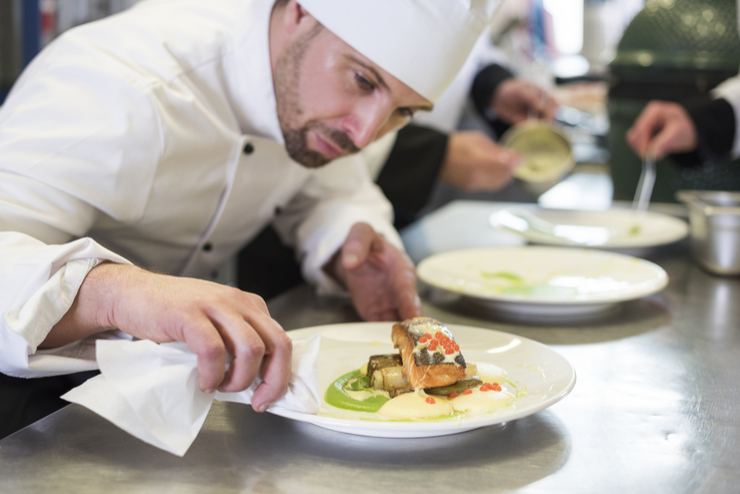 6. Eat at the Chef's Table at Brooklyn Fare
This market is a treat for anyone with a genuine love for cuisine. The menu features gourmet ingredients; the restaurant also doubles as a gourmet grocery. While the menu and ingredients are luxurious, the Chef's Table is a small and humble spot where you can enjoy the best in fine dining with friends.
This restaurant has a communal dining experience where diners enjoy their meal around a central kitchen counter. Chef Cesar Ramirez creates a seasonal menu that combines Japanese cuisine with precise French techniques. The result is a two-hour tasting menu with foods that are more a work of art than just a good meal.
7. Take a VIP landmark tour
While you may want to visit some of the famous landmarks around the city, there's nothing luxurious about the crowds at some of these locations. The good news is that there are luxury options there as well. For instance, if you wanted to visit the Statue of Liberty, you could actually get a better view with a private helicopter tour. These are available on a private basis and you'll get a much better view than from the ground. There are also private luxury yacht tours of the statue year-round, so make sure you book one if you want to see it from a whole other perspective.
8. Be pampered
New York has some of the most luxurious and beautiful spas in the city and no VIP trip to New York would be complete without visiting one. One the finest in the city is the Cornelia Spa located at The Surrey. What really sets them apart from other spas is their customisation and personalisation options.
The spa offers a wide selection of treatments and they truly are world-class. They have reparative caviar, oxygen quench facials, and more. Enjoy the near silence while you're here and take time to truly relax. You can also ensure that you have everything you need with amuse-bouche tastings. Their library of luxury publications is also notable and allows visitors to decompress while they're being pampered.
9. Drive a world-class car
If you want to try your hand at driving a luxurious vehicle, Gotham Dream Cars offers a tour across some amazing roads in the NYC area. You can get behind one of the finest cars ever built. Choose from Ferraris, Bentleys, and Aston Martins. Before heading out, you'll get a tour and be given a brief overview of each vehicle available. You'll be able to test drive the car of your dreams. It's a perfect opportunity for any car enthusiast. This experience can take a few hours, so make sure that you allow ample time to enjoy it.
When it comes to luxury, New York has no shortage of options. Make sure that you try at least a few of these luxury experiences while travelling here if you want to see the best NYC has to offer.
(Featured image by Victoria Lipov via Shutterstock)