These luxurious romantic getaways are surprisingly budget-friendly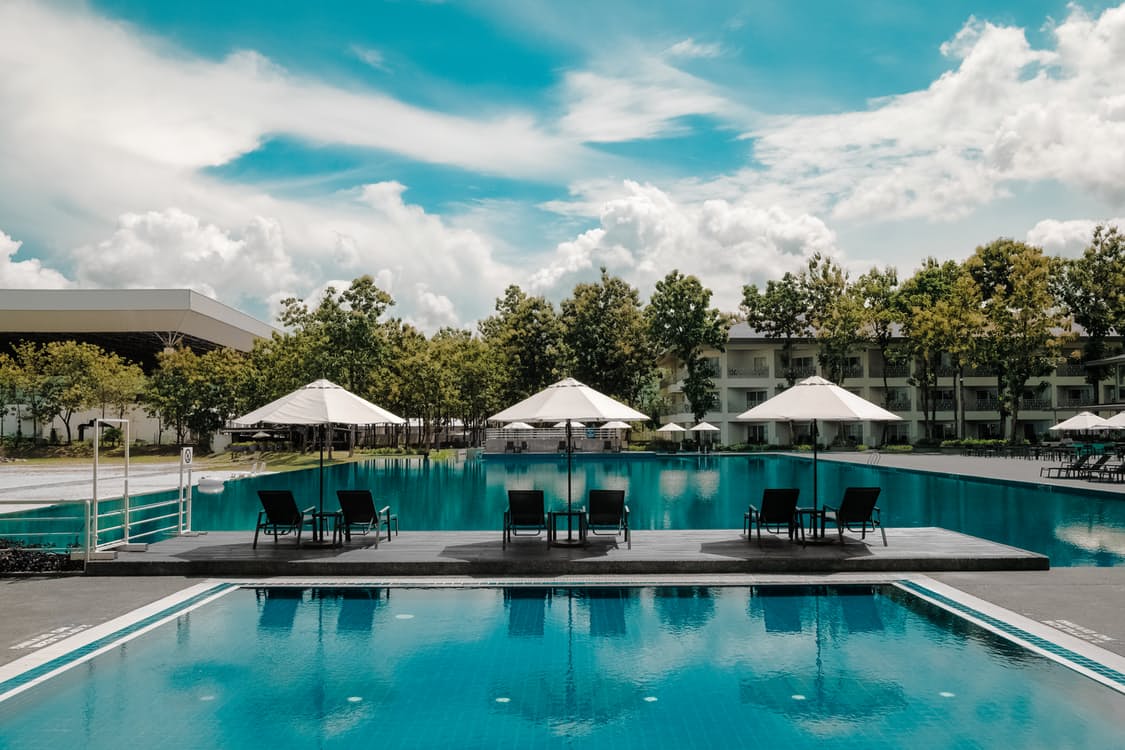 Who doesn't want to snuggle up to their significant other this Valentine's Day on a beautiful romantic luxurious getaway?
Planning a trip to celebrate the day of love can be quite costly. Hoteliers everywhere are willing to take advantage of the ever-growing commercialization of this holiday and charge guests skyrocketed prices.
But worry no more. We have the best suggestions how you can book alluring and romantic rooms on a budget that will make your partner fall head over heels for you.
Palazzetto Pisani is an extraordinary 16th-century building in the heart of Venice with elegant accommodation overlooking the famous canals, wooden decorated ceilings, tapestries, and original frescoes. Immersed in a historical atmosphere, this beautiful hotel offers its guests a unique and romantic experience while exploring the enchanting city. If you book a bit earlier, a room in this wonderful hotel would cost you less than $130 per night.
Boutique Hotel Campo de' Fiori is the ultimate lovers' destination when traveling to Rome. This astounding boutique hotel targets those who want to spend a romantic stay in the very heart of Rome, or to the ones who prize beauty, art and the search of the unique. With rooms starting from $100, you could be spending your time in one one of the city's most popular squares or enjoy the roof garden with views of the historic center.
Pagoda Hilo Bay is a tropical beachfront hotel with a million-dollar view, offering rooms starting from $80. You can enjoy all the beauty the island of Hawaii can offer by staying on budget.
Kinaara Resort & Spa is everything you ever wanted from your vacation in Bali. This resort offers an alluring and romantic accommodation in individual bungalows, peaceful surroundings and sensational views of the island for prices less than $80 (including half board). A huge plus is the natural hot spring water in the rooms and the swimming pool.
Mayfair Hideaway Spa Resort in Goa, India is the perfect romantic hideaway overlooking the Arabian Sea. Ideal for travelers looking for luxurious seclusion this hotel has it all: mesmerizing natural views, extensive spa facilities, a wide range of cuisines and welcoming stuff, for prices starting just at $75.
Dream Valley Jungle Resort has a fabulous location alongside the Belize River and offers stay at private cabanas starting from $120. What's more romantic than being completely surrounded by intact jungle nature in the beautiful and adventurous Belize?
Ruthin Castle Hotel and Spa takes you back to the medieval times and offers a beautiful retreat deep within expansive parkland and woods of Northern Wales. The castle in Denbighshire has a long history but now it's a romantic hotel where you can indulge yourself with exquisite dining or enjoy some of the Medieval Feasts they organize. Prices are starting from $110 for a night which is a small price to pay to feel like a king.
Alexander's Boutique Hotel is a remarkable place with a breathtaking sight of the Aegean sea that offers traditional, cave-style and yet luxurious accommodation. This is a perfect romantic escape for everyone who wants to enjoy the unbelievable dazzling panoramas, romantic sunsets and volcanic-sand beaches of Santorini for just $110 per night.