3 luxurious villas only the affluent traveler can rent
The ultra-wealthy are leaving no stones unturned in making their vacations and trips memorable.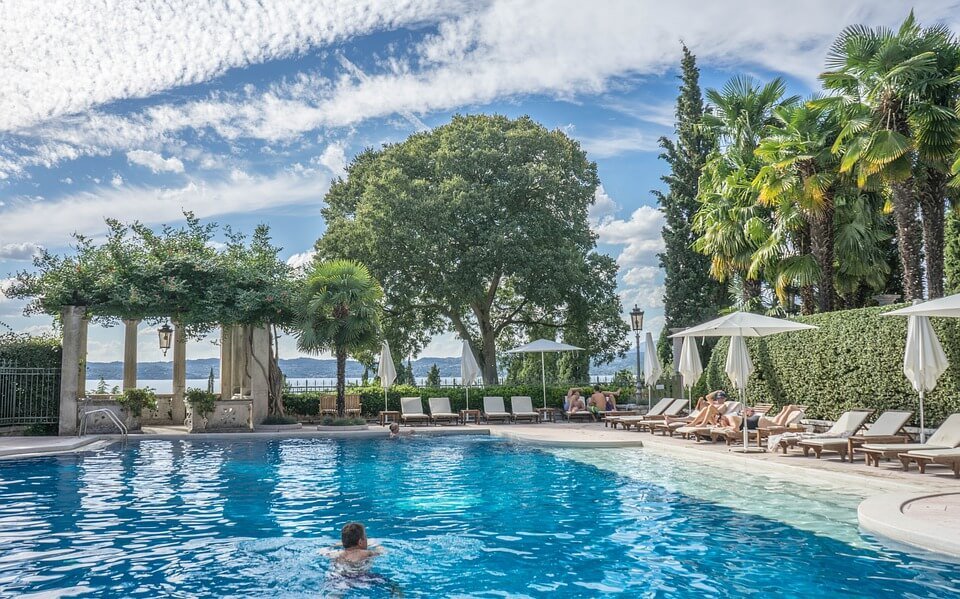 According to the Coldwell Banker Global Luxury report, the ultra-wealthy spent a whopping $45 billion in luxury travel in 2016. Meanwhile, the results of the MMGY 2017 Portrait of American Traveler survey showed that luxury travelers represent 11 percent of all American travelers, per Travel Market Report. In that year, 6.7 million households took 40 million vacations. Looking forward, the affluent are expected to spend $10,500 on leisure travel.
With such a huge amount spent on travel alone, what kinds of things do luxury travelers choose to spend on? The MMGY survey indicated that 80 percent of affluent travelers are willing to pay for "true luxury" lodging. While they consider hotels as a jump-off point as a place for rest, they are willing to spend more on experiences while on vacation over creature comforts.
Luxury travel trends for ultra-wealthy
One of the travel trends for the ultra-wealthy is experiential travel. This type of travel is reserved for the wealthy, and they could range from soft to extreme adventures. For example, Cirque du Soleil founder Guy Laliberte and video game designer Ricard Garriot spent $25 million apiece for the opportunity to fly to space via Space Adventures. Another example is travelers paying $21,000 at Skydiving Nepal, which includes a week-long hike to the Everest Base Camp in Nepal.
But what travel trends are the wealthy choosing in 2018? According to World Travel Market, this year's travel trends would include:
Traveling to colder climates
Luxury travelers are expected to flock to cold-climate areas such as Iceland, Norway, and Antarctica. These places boast of natural phenomena like the Northern Lights, and adding to its appeal is the distance one needs to get there. Likewise, Antarctic cruises are also becoming more popular.
Trying out something new
Because travelers are becoming braver and adventurous in their travelers, "experience travel" is also another trend. The "you only live once" attitude is fueling experiential trips like ziplining and helicopter tours.
Urban adventures more popular than beaches
According to the World Travel Monitor, urban adventures are preferred by 29 percent of luxury travelers because cities offer unique experiences than traveling to a beach where people come to relax, for example. Experiences in cities can range from staying in a luxury hotel to dining at restaurants, and taking an after-hours tour at a gallery offers more impact than staying at a beach.
Luxury villas for rest
Speaking of unique travel experiences, Anthony Lassman, the co-founder of luxury travel and lifestyle management company Nota Bene Global, said in a Business Insider article that clients are willing to pay "if they believe it's something very, very, extraordinary." Lassman said that his clients' starting wealth ranges from $10 million to $20 million.
In this regard, Lassman tends to put his ultra-wealthy clients into privately rented villas. Lassman noted that privacy and relaxation are worth the high prices. For instance, luxury vacation rentals in Greece and Italy can cost anywhere between $87,155 to $174,349 per week.
That said, here's a peek at the various kinds of luxury villas that rich travelers prefer:
Mykonos Villa – $174,349 per week
In the Greek island of Mykonos, villas can be rented upwards of $170,000 per week, according to The Independent. While Mykonos is growing in popularity, luxury travelers can still enjoy their Greek holiday in peace by renting a private island, such as Antiparos.
Ca Di Pesa villa – up to $24,500 per week
Travel and Leisure stated that the Ca di Pesa villa in Chianti has 12 bedrooms and features a pool and a bocce court. Tourists can also enjoy films in its private cinema. Its cantina is available for wine dinners, and for those in the mood for some pizza, a pizza oven can be used. Meals are prepared by an on-site chef.
Les Jolies Eaux – up to $40,000 per week
Located in Mustique in the Caribbean, the Les Jolies Eaux sits on a private peninsula at the southern tip of the island, per Architectural Digest. English artist Oliver Messel worked on the villa's design in 1971. The property features five bedrooms and two swimming pools, one an infinity pool and the other a plunge pool. It also has an outdoor gazebo, a private sunbathing terrace, and tropical gardens.