How to maintain a healthy financial lifestyle with these tips
Everyone dreams of a stable financial future, and learning from the experts is one of the best ways to secure a healthy financial lifestyle.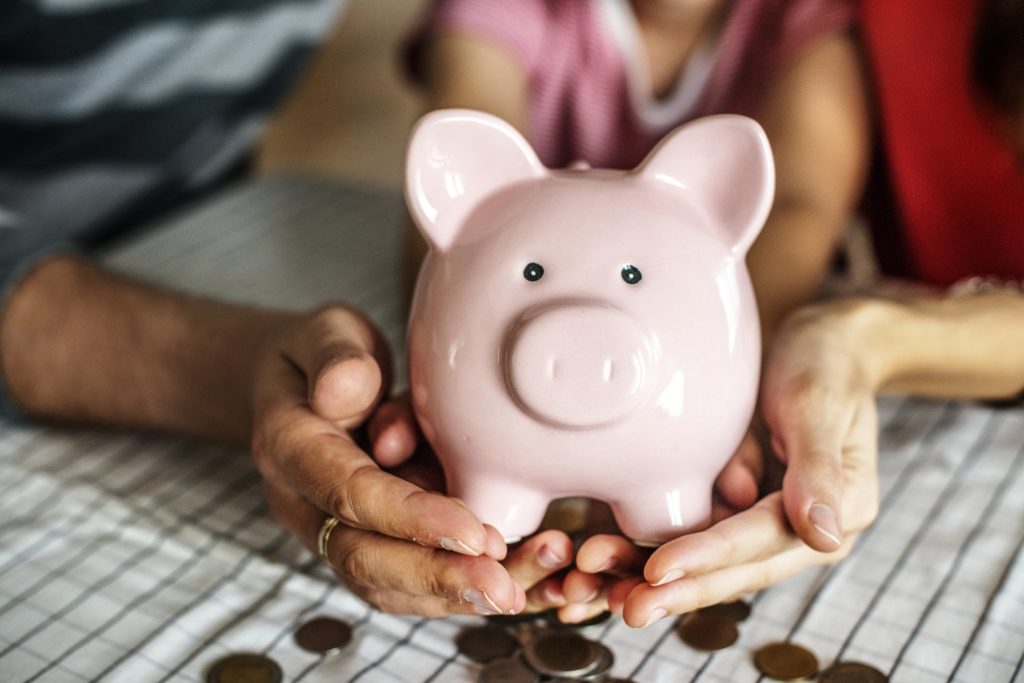 When we think of our future, regardless of our actual objectives, we all dream of a financially stable one. To get closer to our goals, this means being responsible and taking into account eliminating debt, budgeting, insurance and investing for retirement. In addition, dealing with all these concepts and aspects is not a walk in the park, and that is why being informed and learning from the best in the business will come in handy and might open new opportunities for securing our finances.
Robo-advisers for low-cost financial advice
If you are new to the idea of robo-advisers, what you need to know is that they are computer-automated investment platforms. First, you sign up and fill out a short survey answering questions about your age, retirement goals and risk tolerance. Then, the robot-advisor will create an optimal portfolio for your goals and will automatically manage it to stay on track over time.
These automated advisors are quickly becoming mainstream and are a useful tool for people who wish to stay ahead with their budgets, while not needing the human interaction part of a traditional advisor, leaving room for a more objective perspective on the situation. For those who are interested in finding more details about them, you can visit the link and explore your options.
Is getting a loan smart?
There are circumstances in life where you are backed against a corner, debt-wise, and you need to find a fast way to stop bleeding money. Getting a loan might not be the best idea because you could be delaying the inevitable, while still losing money and postponing a more hands-on approach where you could have more control. For instance, an alternative would be to drastically reduce your expenses to live within the means that you have. Also, identifying the problematic areas that have led to this situation is another useful tip so you can stop wasting your income.
However, in dire situations, getting a loan can be a lifesaver when you need cash quickly. LoanMart is a thriving company that allows borrowers to get cash with an auto title loan easy and super-fast. Also, you can play your cards right by doing some research on your own to identify the right type of loan that could help you delay or extend the debt payoff process. Some examples to consider are: home equity loan, peer-to-peer loan, debt-consolidation loan and many others. But what is essential to consider in all scenarios is what your needs are, what the interest rate would be, and if you can afford it, what fees are associated with it, the term for the loan and finally, the plan you'll set up to pay the debts.
Experts' advise for a financially healthy lifestyle
"LEARN HOW TO BUDGET EFFECTIVELY." Lidia Staron, Marketing Communications Specialist, Open Loans
It was previously mentioned the unfortunate situations where people are forced to use loans to get by on their day-to-day lives. In order to avoid such drastic situations and to be financially stable, it is important to take responsibility of your budget. And Lidia Staron emphasizes that budgeting is probably the first tool anyone needs to know because it makes you aware of where the money is headed, how much you spend and save in a given month allowing you to have a better appreciation of your income.
"KNOW THE IMPACT THAT NEW ACCOUNTS HAVE ON YOUR CREDIT SCORE & HISTORY." Tracy Becker, President & CEO, North Shore Advisory Inc.
Your credit score and underlying history are some of the most vital parts of your financial life because they follow you forever, and they will play a major role in many important financial situations throughout your life.
Tracy Becker points out that consumers should be careful about how often they open accounts, especially if they will be applying for a mortgage or other large loans in the next few years. Why? Because if the score drops too far, it can land them below the threshold to qualify or cause a substantial increase in the interest rate.
"START YOUR RETIREMENT PLANNING EARLY." Alika Cooper, Business Development Manager, Cogneesol
When you are young, or in your 20s, the last thing you think about is saving for retirement. According to experts, this is a frequent mistake many people make because even a 'simple life' requires having $1 million in the bank for a decent and not ideal 'rest of your life'. Why? Just consider that: "Three percent of $1 million is $30,000. Four percent of $1 million is $40,000. In other words, if you want to live on an income of $30,000 to $40,000 per year in retirement, you'll need a portfolio of at least $1 million."
The more you invest and the earlier you start means your retirement savings will have that much more time and potential to grow.
All in all, staying informed and having a financial plan is as important as having a healthy diet when it comes to the overall quality of life, and achieving financial security also requires consistency. As with all things, success cannot be accomplished overnight, but it implies starting early with the right mindset and tools.
—
DISCLAIMER: This article expresses my own ideas and opinions. Any information I have shared are from sources that I believe to be reliable and accurate. I did not receive any financial compensation for writing this post, nor do I own any shares in any company I've mentioned. I encourage any reader to do their own diligent research first before making any investment decisions.