Why is the market creating a buzz for private luxury jets?
The most expensive private jets include the Cessna Citation Longitud and Gulfstream G650.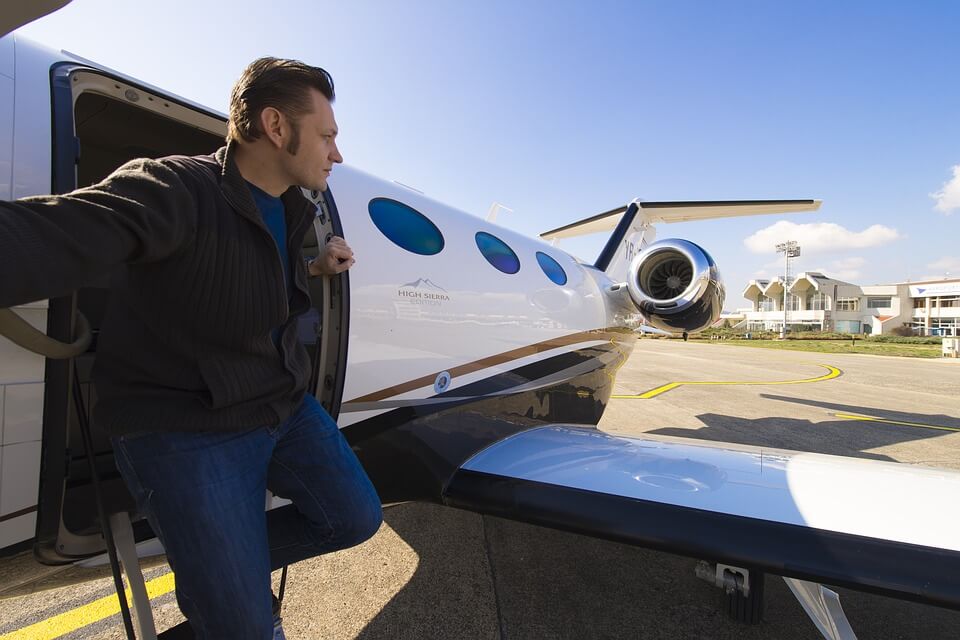 Canadian Aircraft manufacturer Bombardier is shifting its focus away from jetliners to two business segments that deliver higher profit margins: private jets and trains. The reason for this bold move by Bombardier is because the private jet business has been their most profitable.
From commercial aircraft to private
The company's C Series commercial aircraft was touted as Bombardier's biggest and most expensive jet program. The company has $9 billion in debt and its C Series came out two and a half years late and went $2 billion over budget. Development costs for the C Series were also pegged at $6 billion. While it was called a game-changer as it boasted superior economics and fuel efficiency. In the end, it became the worst-performing jet as they experienced losses with its development.
In the 1990s, commercial aircraft made up a bulk of Bombardier's revenues. However, new players like Brazil's Embraer SA took up most of the market with newer plane models. While the company's commercial aviation business slowed down, what seemed promising are its trains and business jet market. Proof of this is that luxury jet deliveries are forecast to rebound in 2018, and Bombardier is just a year away from starting to ship out the Global 7000 private plane.
What the market wants
It seems like a smart business move on Bombardier's part to shift its focus as there is a clamor for private jets that will cater to those who can afford luxury in the skies. But those who can afford to buy luxury jets see a potential in a jet's resale value, but not before making some changes to the aircraft.
Private jet owners are choosing to customize their planes with full-sized showers, beds, and windows, but they often stay away from the tacky decor. Industry executives said that jets that have been personalized too much will not fetch a good price in the market for used business jets. Anna Cristofaro, a spokeswoman for Bombardier said that today's customers are opting for simpler aesthetics as they are aware of a jet's resale value.
In the case of Bombardier's Global 7000, a private plane that lists for $73 million and is sold out until 2021, bedrooms are a popular feature. Meanwhile, Embraer offers tasteful wood and brass nautical elements and even a Japanese-themed plane with a sushi table on its Lineage aircraft.
Flying in style
While gaudy interiors are out and a simpler aesthetic is in, luxury jet manufacturers are outfitting their planes with the most tasteful interiors and features that buyers can indulge in. Here's a look at some of the most luxurious private jets ever produced:
Cessna Citation Longitude – $26 million
This private jet can seat up to 12 people and features its own espresso machine, microwave oven, walk-in baggage compartment and a spacious bathroom.
Various Airbus private jets – $72 million and $110 million
The Airbus ACJ319 corporate jet can fit eight people and is Airbus' widest and tallest cabin with intercontinental range, while its wide-body version also comes with its own conference or dining room.
Gulfstream G650 – $65 million
The Gulfstream G650 offers the widest and longest cabins compared to other private jets in the market. It features plush lounge chairs that can be reclined and a modern bathroom.
Embraer Lineage 1000E – $53 million
Featuring 10,000 cubic feet of space, the Embraer Lineage 1000E has five large cabin zones that can fit couches and leather chairs. There's also a private master suite that has its own bathroom with a walk-in shower.
Boeing 747-8 VIP Private Jet – $367 million
With a price tag of $367 million minus the fancy interiors, the Boeing 747-8 VIP private jet covers a space of 4,786 square feet. Inside, there's a stateroom, a lounge, an office and a dining room, and a luxurious private bedroom.