Marketing strategies that can help you increase your online sales
These marketing strategies are dead-easy to implement and tested to work when it comes to helping businesses get more sales or more clients.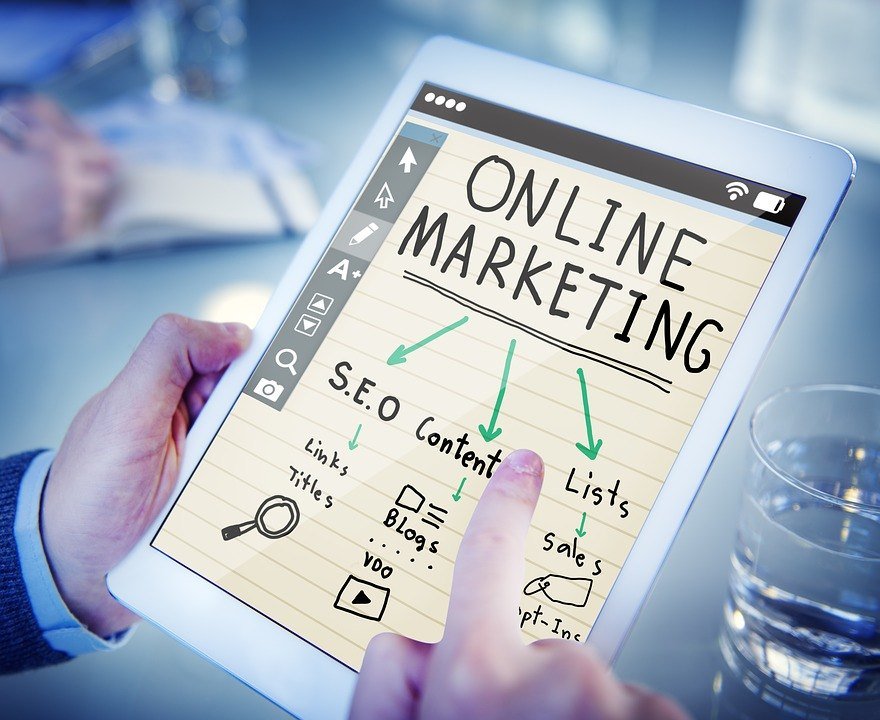 While these marketing strategies are dead-easy to implement, I promise you that they are tried and tested to work when it comes to helping businesses get more sales or more clients. That being said, don't just read the tips – use them.
Let me guess: You've had your fair share of reading "How to get more sales for my business?" articles, haven't you?
I don't blame you.
With how cutthroat the competition has become online, you're only doing the right thing by reading as many guides as you can, so you can equip yourself with as many strategies and techniques to be able to skyrocket your sales.
I'd like to help you with that, too. (Increasing your sales, I mean.)
With these easy to implement (yet, effective) strategies, I am confident that you'd be able to increase your sales.
Let's hop right in.
Run industry expert round-ups
Here's the gist of the strategy:
Step 1:
Look for relevant industry experts using social media or Google.
Step 2:
Put together a list showing the name of the relevant person, their website, their industry and their email address (or the URL of their "Contact Us" page).
Step 3:
Send them a message telling them that you want to include them in your expert round-up, then ask them for a one-liner tip.
Step 4:
Once the roundup is published, share the live link to the influencers then ask them to share the post too, or link to it.
As you can see, the chances are good that the influencers will take the time to participate in your roundup and share the live URL since they are included in it. (Let alone the fact that your roundup is about the "Experts" and you included them in your list.)
Of course, since the influencers have thousands of people following them, then bazillions of eyeballs would be able to see your post once it goes live.
This can easily translate to you getting more traffic, which you can convert into sales.
I used this strategy in the past where I reached out to several influencers asking them for their one best selling tip.
The response was staggering. Not only did over 90% of the influencers took the time to share the post, but others even asked us if we'd like to contribute to their sites.
We ended up getting several leads out of the campaign and ultimately closed several of those who inquired about our services.
Bonus tip
If Gmail is your email platform of choice — and you don't have the resources to spend on email marketing automation tools — then you can use templates to make your outreach efforts a lot faster.
You can use Gmail's Canned Response feature to create your templates.
To enable the "Canned Response" feature, you can follow these steps:
After saving your settings, you can now see the "Canned Response" feature when you click Gmail's "Compose" button.
Once you have a "Canned Response" saved, you have only to insert the template every time you send an email message.
With this strategy alone, you can save countless minutes (even hours) when sending outreach messages.
Strategic partnerships with influencers
There are several ways to go about using this strategy.
You can either do the expert round-up that we discussed in point number one, or you can offer to interview micro influencers (among other things).
While both strategies are amazing, you'll get a better chance of establishing your relationship with micro-influencers when using interviews. After all, the essence of interviewing a person is you running a "special" column/post about them.
This makes them feel even more special when compared to you lumping them together with other influencers.
Allow me to share with you a sample of how the strategy works.
Supposing you have a content development business, what you can do is reach out to companies who offer web development services, so that they can forward their clients to you for their content needs.
At that point, the partnership would make total sense since you are not a competitor of the web development company, and you will also be compensating them for every client they send your way (every order, even, if you want to sweeten the deal).
With this strategy in place, you'll find other companies referring your services to their clients (whom they have an established relationship with) without the slightest bit of hesitation since they also stand to gain by doing so.
To increase the chances of the influencers responding to your outreach, there are several things that you need to consider apart from you creating a compelling message:
1. Send follow-up emails
Sending follow-up emails isn't as tedious as you might think.
There are affordable email follow-up tools that you can use for as low as $5 per month. One such example is Rebump.
When you have the tool installed, you have only to click the "Bump Sequence" that you created; then the tool will keep on sending follow-ups (or "rebumps") automatically.
Here's how you can create your Bump Sequence.
2. Use an effective subject line for your email
Remember that your email open rates' success hinges on whether or not your subject line is powerful enough.
That being said, don't even think about sending email messages with poorly crafted subject lines, you'll just be wasting your time.
3. Target the right people
You need to be selective on whom to send your outreach emails to, otherwise, you'll only end up wasting your time — let alone spending hundreds (even thousands) of dollars while not getting anything out of your outreach efforts.
Be sure to target someone that's relevant in your industry, and someone who has a decent number of followers. That way, when you manage to establish your partnership with them, you both become winners.
If you take the time to implement the points that I shared above, the chances of others responding to your email messages drastically increases.
Once you have their attention, it is then up to you to establish the partnership with the influencers.
Bonus tip:
Your outreach message should emphasize how much value they can get from partnering with you. Some marketers (or business owners) make the common mistake of focusing on telling others who they are, what they do, and why they are so amazing.
Remember that the question you need to answer is, "What's in it for me?"
If you give the influencers a sweet enough offer on why they should partner with you, there's no reason why they wouldn't accept your offer.
Use Linkedin's "See New Position" feature
You'll be amazed at how powerful (yet neglected) this Linkedin feature is.
Before I go into the details of how this tip works, allow me first to show you where you can find the "See New Position" feature.
First, you go to your notifications page.
Then click the "See New Positions" button.
You will then see this page.
I don't know what you're seeing as you're looking at the "New Positions" page, but I have to tell you that all I see here are opportunities.
Opportunities to:
1. Sincerely congratulate others for having new jobs (or job titles).
2. Inquire about how you can help them, and they can help you in return.
Imagine this: What do you think would happen if you clicked the "Say Congrats" button, then write something along these lines.
"Hey (first name),
Congratulations on your new job at (name of the contact's company) as their (their new job title).
Can you tell me more about how your new job role at (name of the company) works? Perhaps we can open up opportunities where we can both work together.
I sincerely wish you the best. And I look forward to hearing from you soon.
Kind regards,
(Your signature)"
I've been using this strategy for quite some time now, and the results I've been getting from the strategy are quite phenomenal.
I can't remember how many of my clients came from Linkedin due to this marketing method.
If you're looking to explode your online sales, then you hands down need to give this method a shot.
4. Integrate psychology-backed marketing tactics to get better conversion rates.
When your marketing strategies are carefully designed in a way that it appeals to human psychology, your chances of getting better results out of your campaigns drastically increases.
Such is the reason why you'll see several articles online covering psychology-backed marketing strategies – they hands-down work.
Here are two psychology-backed marketing techniques that have helped me boost my sales.
1. Make them emotional
If you've been selling for quite some time now, then you'd have probably already learned that emotions, not logic, make people buy. With that in mind, if you want to influence your audience to buy your products, then you'd be better off appealing to their emotions, and not just their logic.
2. Reciprocity
Countless studies have shown how humans have the tendency to reciprocate the treatment that they're getting from others.
If an individual is treating them well, then they treat the individual the same way. If they are treated unjustly, they have the tendency to treat others the same way too.
Now imagine what will happen if you give your customers several freebies or discount coupons (among other good things); the chances are good that they'll reciprocate by taking action on your offers.
—
DISCLAIMER: This article expresses my own ideas and opinions. Any information I have shared are from sources that I believe to be reliable and accurate. I did not receive any financial compensation in writing this post, nor do I own any shares in any company I've mentioned. I encourage any reader to do their own diligent research first before making any investment decisions.